Find the Right School
Online Colleges
Campus Colleges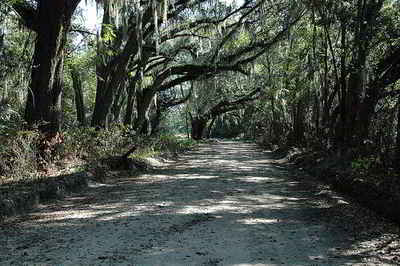 Georgia Counties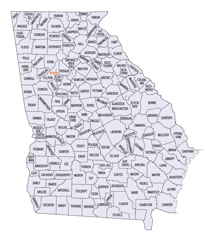 Click Image to Enlarge
Georgia Counties
Georgia is divided into 159 counties. Under the Georgia Constitution, Counties are granted home rule to deal with issues that are local in nature. Four consolidated city-Counties — Athens (Clarke County), Augusta (Richmond County), Columbus (Muscogee County), and Cusseta (Chattahoochee County) — exist.

Georgia has the second-highest number of Counties of any state in the United States, behind Texas (254). A few Georgia Counties have changed names over time. Jasper County was originally known as Randolph County. Later, the current Randolph County came into being. Webster County was once known as Kinchafoonee County, and Bartow County was formerly known as Cass County.
Augusta-Richmond County, Georgia
Augusta-Richmond County History, Geography, and Demographics
County Seat: Augusta
Year Organized: 1777
Square Miles: 324

Court House:

530 Greene Street
City/County Building
Augusta, GA 30911-4406
Etymology - Origin of County Name
Richmond County was named for the Duke of Richmond, a British defender of the colonists' cause.
Demographics:
County QuickFacts: Census Bureau Quick Facts
County History
Richmond County, Georgia's 7th, was created in 1777. Originally including Columbia, Glascock and McDuffie counties, plus parts of Warren and Jefferson counties, Richmond County was named for the Duke of Richmond, a British defender of the colonists' cause. It was first known as the Parish of St. Paul.

Augusta was the capital of Georgia from 1785 to 1795, and is the second oldest city in Georgia. The city was named for the Princess of Wales.

Hephzibah is one of Georgia's oldest settlements and was originally the home of the Uchee Indians.

In 1995, voters in Augusta and Richmond County agreed to consolidate the city and county governments. Augusta-Richmond County is the third consolidated government in the state.

The Augusta Canal, completed in 1846 and still in use, is a rare example of a canal built for industrial power supply purposes. The canal played a critical role in Augusta's growth.
Points of Interest
Riverwalk Augusta offers pedestrian access to the Savannah River from a public plaza. The historic Cotton Exchange Building, once the second largest cotton market in the world, now serves as a welcome center and museum located on the Riverwalk.

Other attractions include: National Science Center Fort Discovery, Lucy Craft Laney Museum of Black History, Woodrow's Wilson's Childhood home and Cotton Exchange Welcome Center and Museum.

Augusta is the home of the famed Augusta National Country Club and the Masters Golf Tournament, one of men's golf's four "majors".

The Morris Museum of Art, located in Richmond County, has the largest collection of Southern Art in the world.

The Fort Gordon Military Reservation is located in Richmond County.
Notable Citizens
Jessye Norman, internationally known opera diva, was born and raised in Augusta. James Brown, the "Godfather of Soul", was also raised in the city. Also, native Frank Yerby, acclaimed poet and author of A Woman Called Fancy , The Vixens and The Foxes of Harow was a notable resident of the county.
Higher Education
Medical College of Georgia, Paine College, Augusta Technical College and Augusta State University
Neighboring Counties:
Edgefield County, South Carolina (north)
Aiken County, South Carolina (northeast)
Burke County (south)
Jefferson County (southwest)
McDuffie County (west)
Columbia County (northwest)
Cities and Towns:
- Augusta

(County Seat)

city/county
Incorporated Area
- Blythe
city
Incorporated Area
- Hephzibah
city
Incorporated Area
County Resources:
County http://www.augustaga.gov/
Chamber of Commerce http://www.augustagausa.com/
Additional County Info

County Resources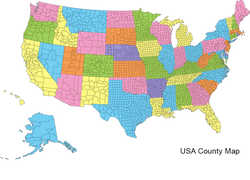 The history of our nation was a prolonged struggle to define the relative roles and powers of our governments: federal, state, and local. And the names given the
counties
, our most locally based jurisdictions, reflects the "characteristic features of this country!"