Find the Right School
Online Colleges
Campus Colleges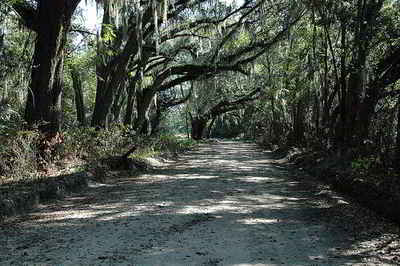 Georgia Counties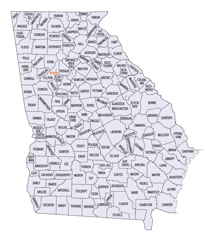 Click Image to Enlarge
Georgia Counties
Georgia is divided into 159 counties. Under the Georgia Constitution, Counties are granted home rule to deal with issues that are local in nature. Four consolidated city-Counties — Athens (Clarke County), Augusta (Richmond County), Columbus (Muscogee County), and Cusseta (Chattahoochee County) — exist.

Georgia has the second-highest number of Counties of any state in the United States, behind Texas (254). A few Georgia Counties have changed names over time. Jasper County was originally known as Randolph County. Later, the current Randolph County came into being. Webster County was once known as Kinchafoonee County, and Bartow County was formerly known as Cass County.
Rabun County, Georgia
Rabun County History, Geography, and Demographics
County Seat: Clayton
Year Organized: 1819
Square Miles: 371
Court House:

25 Courthouse , Suite 201
County Courthouse
Clayton, GA 30525-4114
Etymology - Origin of County Name
Named for Governor William Rabun, the state's 11th governor.
Demographics:
County QuickFacts: Census Bureau Quick Facts
County History
Rabun County was created in 1819 from the cession of Cherokee Indian territory. Georgia's 47th county was named for Governor William Rabun, the state's 11th governor.

The county seat of Clayton was named for Judge Augustin S. Clayton, a prominent jurist and congressman.

According to Indian legend, Rabun Bald Mountain is inhabited by fire-breathing demon people. Campers and other visitors often report hearing strange sounds throughout the night.
Points of Interest
Tallulah Gorge is located in Rabun County and is 1,000 feet deep. The river feeding its waterfall was diverted through a tunnel in the 1930s, when a power plant was built there. The waterfall was recently reactivated, and is the highest in the state.

Rabun County is bounded on the west by the mountain ridges of the Appalachian Trail. The Tallulah River, which flows through Lakes Burton, Seed and Rabun to join the Tugaloo River, forms a central pass through the mountains. This, and surrounding areas, were ruled by Chief Attakullakulla, "Little Carpenter," who mediated early conflicts between the Cherokee Indians and the white settlers.

Sky Valley, now incorporated, was formerly a resort development. To get to this city, visitors must first drive to North Carolina and enter from the north.

Mountain City is known for Black Rock Mountain State Park.
Neighboring Counties:
North: Macon County, N.C.
Southeast: Oconee County, S.C.
Southwest: Habersham County
West: Towns County
Northwest: Clay County, N.C.
Cities and Towns:
- Clayton

(County Seat)

city
Incorporated Area
- Dillard
city
Incorporated Area
- Mountain City
town
Incorporated Area
- Sky Valley
city
Incorporated Area
- Tallulah Falls
town
Incorporated Area
- Tiger
town
Incorporated Area
County Resources:
County
Chamber of Commerce http://www.gamountains.com/content/
Additional County Info

County Resources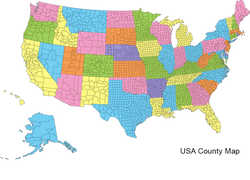 The history of our nation was a prolonged struggle to define the relative roles and powers of our governments: federal, state, and local. And the names given the
counties
, our most locally based jurisdictions, reflects the "characteristic features of this country!"