Find the Right School
Online Colleges
Campus Colleges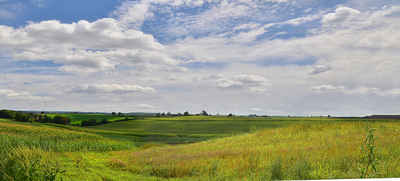 Wisconsin Counties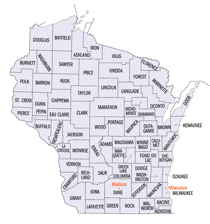 Click Image to Enlarge
Wisconsin Counties
There are 72 counties in the state of Wisconsin.
Calumet County, Wisconsin
Calumet County History, Geography, and Demographics
County Seat: Chilton
Year Organized: 1836
Square Miles: 320
Court House:

206 Court Street
County Courthouse
Chilton, WI 53014-0000
Etymology - Origin of County Name
Calumet County was named for a Menominee Indian village situated on the southeast shore of Lake Winnebago; see Wis. Hist. Colls., vi, p. 171; F. W. Hodge, "Handbook of American Indians," in S. Bureau of Ethnology Bulletin No. 30, p. 195. The origin of the word is the Norman-French form of chalumet, a tube or reed, which was applied by French Canadians to the Indian implement known as "the pipe of peace" (Gannett, Place Names, p. 59; Handbook, p. 191).
Demographics:
County QuickFacts: Census Bureau Quick Facts
County History
Description from John W. Hunt's 1853 Wisconsin Gazetteer: "CALUMET, County, is bounded on the north by Brown and Outagamie, on the east by Manitowoc, on the south by Sheboygan and Fond du Lac, and on the west by Winnebago. It was set off from Brown, December 7, 1836, and organized for county purposes, January 6, 1840. It is well watered by tributaries of the Manitowoc river, and by small streams entering Lake Winnebago. The Brothertown and Stockbridge Indians have fine settlements, schools, and churches, in this county, and their farms and buildings compare favorably with others in the State. They are entitled to all the privileges of citizenship, and are frequently represented by some of their own number in the State legislature. This county contains much good land, which is for sale at low rates; the soil is good, and covered with a heavy growth of hard timber. The population in 1840 was 275; 1842, 407; 1846, 836; 1847, 1,060; 1850, 1,746. Farms, 243; manufactories, 5; dwellings, 381."

[Source: Kellogg, Louise Phelps. "Derivation of County Names" in Proceedings of the State Historical Society of Wisconsin for 1909, pages 219-231. ]
---
CALUMET.--Population 3,633.
From: Handbook of Wisconsin by S. Silas, 1855
pg. 51-52
Lies on the cast shore of Lake Winnebago, and is yet but slightly settled compared with its surrounding neighbors. It is covered with a heavy growth of hard timber, and contains what was for a long time the Stockbridge Indian Reservation. These two causes, kept the settlers from this county until Winnebago, on the west side of the Lake, with the attractions of timber, openings and prairies had so far out-stripped Calumet in population that there is little prospect of its reaching that degree of prosperity which its neighbors have acquired. There are still the remains of the Stockbridge and Brothertown Indians in the County occupying their well tilled farms. The County is well watered, and contains much excellent land yet unoccupied.

Within a few months Calumet has advanced more rapidly in population, than at any previous period. In 1850 the population, including about 300 Indians, was 1740, in 1855 exclusive of the same, it was 3,531.

Chilton Centre, a flourishing village in the County Seat.

This County is wholly in the Green Bay land district, and entries must be made at the land offices at Menasha.

---
Geography
According to the U.S. Census Bureau, the county has a total area of 1,041 square miles (2,697 kmē), of which, 1,010 square miles (2,617 kmē) of it is land and 31 square miles (80 kmē) of it (2.97%) is water.
Neighboring Counties:
Brown County – northeast
Manitowoc County – east
Sheboygan County – southeast
Fond du Lac County – southwest
Winnebago County – west
Outagamie County – northwest
Cities and Towns:
- Brillion
city
Incorporated Area
- Brothertown
town
- Charlestown
town
- Chilton

(County Seat)

city
Incorporated Area
- Hilbert
village
Incorporated Area
- New Holstein
city
Incorporated Area
- Potter
village
Incorporated Area
- Rantoul
town
- Sherwood
village
Incorporated Area
- Stockbridge
village
Incorporated A
County Resources:
Enter County Resources and Information Here

County Resources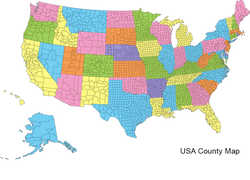 The history of our nation was a prolonged struggle to define the relative roles and powers of our governments: federal, state, and local. And the names given the
counties
, our most locally based jurisdictions, reflects the "characteristic features of this country!"