Find the Right School
Online Colleges
Campus Colleges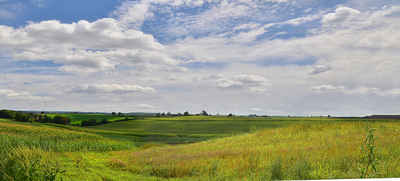 Wisconsin Counties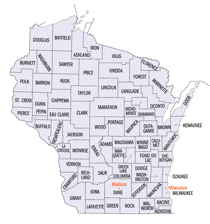 Click Image to Enlarge
Wisconsin Counties
There are 72 counties in the state of Wisconsin.
Dunn County, Wisconsin
Dunn County History, Geography, and Demographics
County Seat: Menomonie
Year Organized: 1854
Square Miles: 852
Court House:

800 Wilson Avenue
County Courthouse
Menomonie, WI 54751-2739
Etymology - Origin of County Name
Dunn County was named in honor of Charles Dunn, first chief justice of Wisconsin Territory -- Gannett, Place Names, p. 98.

Charles Dunn (1799-1872) was born in Kentucky, where he studied law, but was admitted to the bar (1820) in Illinois. During his residence in that state he served as captain in the Black Hawk War, wherein he was accidentally shot by a sentinel. In 1829 he assisted in laying out the plat of Chicago. Appointed chief justice of Wisconsin Territory in 1836, he served throughout the Territorial era, also acting as member of the second State constitutional convention. In 1852-53 he was State senator from Lafayette County, and died at his home at Belmont (now Leslie), in that county.

[Source: Kellogg, Louise Phelps. "Derivation of County Names" in Proceedings of the State Historical Society of Wisconsin for 1909, pages 219-231.]

Demographics:
County QuickFacts: Census Bureau Quick Facts
County History
---
DUNN.
From: Handbook of Wisconsin by S. Silas, 1855
pg. 68-69
A new County, lying on the Chippewa and Red Cedar Rivers, not thickly settled, well watered and generally good soil, having a due proportion of timber, prairie and openings. Hay River, in the northern part of the County, a branch of Red Cedar, has pine upon its banks, and saw mills are now running. Pine is also cut on the Eau Galle. The resources of this County have not yet begun to be developed.

Most of the land is yet in the hands of Government, and affords rare chance to th immigrant for investment. Part of the County lies in Willow River and part in La Crosse Land Districts.

Kansas, a new village on Lake Pepin, is the largest place, and already contains a population of 300.
---
Geography
According to the U.S. Census Bureau, the county has a total area of 864 square miles (2,238 kmē), of which, 852 square miles (2,207 kmē) of it is land and 12 square miles (31 kmē) of it (1.38%) is water.
Neighboring Counties:
Barron County - north
Chippewa County - east
Eau Claire County - southeast
Pepin County - south
Pierce County - southwest
St. Croix County - west
Polk County - northwest
Cities and Towns:
- Boyceville
village
Incorporated Area
- Colfax
village
Incorporated Area
- Downing
village
Incorporated Area
- Dunn
town
- Eau Galle
town
- Elk Mound
village
Incorporated Area
- Grant
town
- Hay River
town
- Knapp
village
Incorporated Area
- Lucas
town
- Menomonie

(County Seat)

city
Incorporated Area
- Mondovi
city
Incorporated Area
- Otter Creek
town
- Peru
town
- Red Cedar
town
- Ridgeland
village
Incorporated Area
- Rock Creek
town
- Rock Falls
town
- Rusk
town
- Sand Creek
town
- Sheridan
town
- Spring Brook
town
- Tainter
town
- Tiffany
town
- Wheeler
village
Incorporated Area
County Resources:
County Resources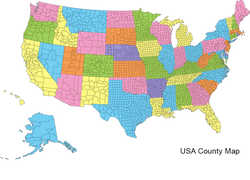 The history of our nation was a prolonged struggle to define the relative roles and powers of our governments: federal, state, and local. And the names given the
counties
, our most locally based jurisdictions, reflects the "characteristic features of this country!"