Career College Search
Online Schools
Campus Schools
Alaska
Campuses & Degrees
Career Colleges » Alaska
Alaska Career Colleges and Universities
Career and Technical Training in Alaska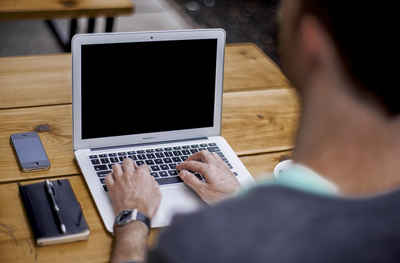 Find Alaska's career colleges and universities. Alaska has small schools and large, and everything between, including technical schools. Each program from a Alaska Career College, a post-secondary for-profit institution, offers an education with an in-demand career field. The programs are designed to get you work-ready, equipped with the practical knowledge, and the competence needed to obtain a competitive career in Alaska.
At career colleges in Alaska, you typically don't take general education classes in core subjects such as English and math. Instead, you focus on career-related courses.
Alaska career colleges and trade schools
Alaska is known for its snowcapped scenery, but it is also home to 14 colleges, private and public. These institutes of higher education teach more than 30,000 students each year. If you want to obtain a higher education amidst breathtaking beauty, one of Alaska's colleges and universities may be right for you.
Alaska career education venues
The University of Alaska Anchorage enrolls the most students, accounting for more than half the enrollment in the state. The university gives students the ability to choose the type of degree they wish to attain including:
Occupational endorsements
Undergraduate certificates
Associate degrees
Baccalaureate degrees
Post-Baccalaureate certificates
Master's degrees
Graduate certificates and doctoral program
Of all the college and universities in Alaska, the University of Anchorage offers students the most options. From certificates to PhD's, there's plenty of opportunity to turn a college education into a career.
Technical schools and trade schools are additional career education options for those who prefer a vocational, rather than an academic path.
Alaska career training
Trade schools and technical schools in Alaska teach in such areas as civil drafting, aviation management, applied ethics, automotive technology, heavy duty transportation and equipment, paralegal studies and dental assisting.
Through certificate programs, Alaska career schools cah help you get the training necessary to enter the workforce fast.
If you are looking for extending your education, the longer programs can offer you degrees such as:
Culinary arts
Air traffic control
Construction management
Fire and emergency services technology
Professional piloting
Dietetics
Global logistics and supply chain management
Public administration
Earthquake engineering
These are just a few of the options offered at Alaska career colleges.
Alaska tuition rates
According to the US Census Bureau, tuition rates in the state are lower than the average state costing about $11,800 for a four year education which includes housing, and about $3,200 for a two year education which does not include housing. Housing prices are also slightly lower in Alaska than the average in the United States.
From career education to employment
In Alaska, more than 90 percent of high school students graduate, which is higher than the national average. In addition 26.5 percent have earned a bachelor's degree or higher. Government, trade and transportation, education and health services are the leading employers in the state.
Office and administrative support is the leading employment opportunity in the state of Alaska according to the Bureau of Labor and Statistics, offering more than 51,500 jobs to residents. The mean annual income for this job is $38,300, but working as a postal service mail carrier can bump that to $52,600 annual. Meter readers make around $47,400 and working as an executive secretary or executive administrative assistant can increase that average to $47,800.
The unemployment rate in Alaska is almost 2 points lower than the national average and gives employees a better chance at finding a job in the field they trained for. Sales and retail operations, food preparation and serving-related occupations also offer a number of venues for employees with median salary ranging from $23,000 to $33,000.
So look for the college that gives you choices related to the career you want and enjoy the scenery, while getting the education you deserve.
Author: Angela Spires
---
Compare More Colleges and Universities

Find more schools to match to your needs.