Articles: Education Topics
Short Articles on Specific Educational Topics.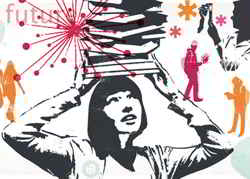 A directory of higher learning articles relating to education. These education topics are short articles on specific education topics that would interest prospective students and working adults who wished to continue their education.
Topics include education, getting a college degree, culinary school, online MBA, campus-based versus distance education, legal education, financial aid, and more that you can use to continue your professional development.
Browse or search for academic articles online for information on education, colleges, trade schools, financial aid and other topics, plus an extensive directory of colleges.
Accreditations and Types:
Adult:
Careers:
Financial Aid:
Healthcare and Medical:
Masters:
MBA:
Online Degrees:
Special Topics:
Student Resources:
---