Career Colleges » District of Columbia
Washington DC Career Colleges and Universities
Career and Technical Training in District of Columbia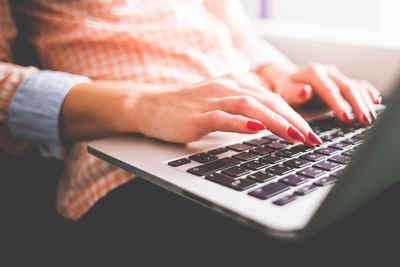 Browse Washington, DC career colleges, universities, and trade schools. Learn the skills you need for a better job! Request Info! Each program from a District of Columbia Career College, a post-secondary for-profit institution, offers an education with an in-demand career field. The programs are designed to get you work-ready, equipped with the practical knowledge, and the competence needed to obtain a competitive career in District of Columbia.
At career colleges in District of Columbia, you typically don't take general education classes in core subjects such as English and math. Instead, you focus on career-related courses.
Career Education in District of Columbia Cities:
Students who want quality degree programs and career training: Check out District of Columbia universities, colleges and vocational schools.
Washington, D.C. colleges: steadfast career education and training
Washington, D.C. colleges and universities are not just for political science majors. Many prominent institutions conferring a wide range of degrees and diplomas call our nation's capital home. Students seeking a D.C. education can take advantage of the opportunity to focus on higher education--and they'll find some truly unique career training experiences are theirs for the taking.
Making the grade at D.C. universities
Also known as ""the District,"" Washington, D.C. hosts distinctive colleges and universities, both public and private. The majority of D.C. schools educate between 5,000 and 15,000 students. Annual tuition can range widely from as little as $2000 to as much as $42,425.
The top five schools in Washington, D.C. are all listed in the top 120 of ""U.S. News and World Report's National Universities Rankings"" include the following:
Georgetown University
George Washington University
American University
Howard University
Catholic University of America
Traditionally a black college, Howard University celebrates a multicultural background. The first liberal arts college for the hearing-impaired, Gallaudet University offers an array of career training programs. The University of the District of Columbia is the city's public university.
Living and working in Washington, D.C.
Just as you'll find some of the most diverse degree programs in D.C., you may face one of the most competitive job markets in the country. As of September 2011, the top three highest paying sectors in the work force were government, professional and business services, and educational and health services. ""The Washington Post"" listed IBM, Verizon, UPS and Fannie Mae as the highest money-making companies in D.C.
According to the U.S. Census, 47.1 percent of Washington, D.C.'s population age 25 and older earned a Bachelor's degree or higher. While the median household income in 2009 was $58,906, the median home value was listed as $440,500, well above the national median value of $185, 400.
Industry projections through 2018
According to the U.S. Bureau of Labor Statistics, chief executives are currently the top of the wage earners in Washington, D.C. with an annual mean salary of $185,650. Meanwhile, nuclear engineers, air traffic controllers, computer and information research scientists are all in the top wage bracket.
Professional and business services leads the highest industry for job growth potential with a 22.7 increase. Computer systems design and related services are projected to have the second fastest and second largest employment growth of all industries. Internet publishing and broadcasting projected a staggering 121 percent increase in job growth through 2018.
Employment educational and health services should increase about 15.02 percent by 2018, making it one of the top 10 growing industries. Students studying at D.C. trade schools, vocational schools and career schools take advantage of associate and certificate programs in health care.
With the White House and dozens of other government buildings in their backyard, political science majors will be at home in Washington, D.C. colleges and universities. With such a rich culture and history, there's plenty to do, learn and experience, while studying at one of Washington, D.C.'s degree programs.
From food to art to theater to the Senate in session, college students in D.C. can find a rich experience unlike any other. In addition, the well-planned ""Metro"" public transportation system can help you maneuver across town and embrace this multi-cultural city's nightlife, entertainment and history--without the high price of gas or the frustration of traffic. In the District, you can go back to school and keep it green.
Author: Heather Bieber
---
Compare More Colleges and Universities

Find more schools to match to your needs.