Career Colleges » Idaho
Idaho Career Colleges and Universities
Career and Technical Training in Idaho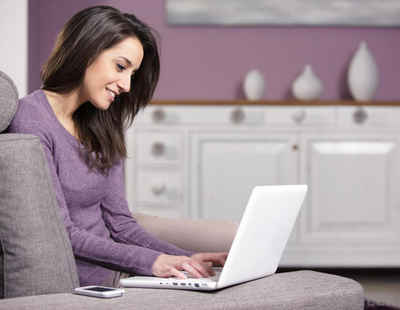 Eye of the potato: Career education at one of Idaho career colleges and universities can be an eye opener. Get info! Each program from a Idaho Career College, a post-secondary for-profit institution, offers an education with an in-demand career field. The programs are designed to get you work-ready, equipped with the practical knowledge, and the competence needed to obtain a competitive career in Idaho.
At career colleges in Idaho, you typically don't take general education classes in core subjects such as English and math. Instead, you focus on career-related courses.
Career Education in Idaho Cities:
Why go Idaho? For the top-notch private, public and technical educational opportunities, as well as the chance to live and work in one of the country's most acclaimed locations.
Idaho colleges, career schools and universities
When it comes to quality higher education, the great state of Idaho is no small potatoes. Here, amid vast expanses of rugged wilderness, snowy mountain peaks and bountiful fields of crops, you'll find several public and private universities, community colleges and technical schools, all of varying sizes to suit your needs.
Popular majors
Idaho is home to a few religiously affiliated schools, so theological and biblical studies are popular majors for area college students. These schools also attract students who don't necessarily want to study religion, but want to study and live in a spiritual environment.
Brigham Young University - Idaho is a private university with a curriculum rooted in the values of the Church of Jesus Christ of Latter-day Saints. The school offers two-year associate degree programs and four-year bachelor's degree programs.
Boise Bible College prepares students to become ministers or church leaders, offering degrees that range from a one-year certificate to a bachelor's degree.
Northwest Nazarene University is a Christian liberal arts school that offers bachelor's and master's degrees. Students here are encouraged to pursue both academic and spiritual growth during the course of their education. NNU is also home to the Wesley Center for Applied Theology.
Idaho schools are also known for engineering, environmental studies, and natural science programs. The engineering program at Boise State University has earned top accolades and ranking from U.S. World and News Report.
Unsure what you want to major in? Consider one of Idaho's liberal arts colleges, such as the College of Idaho, whose PEAK (Professional, Ethical, Articulate and Knowledgeable) program is designed to let students dabble in coursework across all of the schools departments, which include social sciences, humanities, fine arts, mathematics and the natural sciences.
Vocational and technical schools
The Idaho Technical College System is a collection of six technical schools that have open enrollment. With one school in each of the six regions of the state, these campuses offer a convenient way for professionals to enhance their skills in their chosen field. If you want to enhance your already-flourishing career or are interested in changing up your professional focus, choosing a technical training program or vocational school may be the right move for you.
Whether you want to take a class to update your skills, or are interested in pursuing a certificate or associate degree, consider enrolling in coursework at one of the following Idaho technical schools:
North Idaho College
Lewis-Clark State College
College of Western Idaho
College of Southern Idaho
Idaho State University
Eastern Idaho Technical College
These schools offer programs in health, business and trade fields, such as accounting, marketing, dental and medical assistance and automotive technologies.
Economy in Idaho
With a population of approximately 1.5 million people, the average annual wage in the state of Idaho is $38,600. Agriculture, high-technology and industrial goods companies are among the state's leading employers.
The capital city of Boise is both a cultural and economic hub, home to theaters, shopping centers, art galleries, and the Boise Zoo. In 2008, Forbes Magazine named Boise No. 2 on its list of Top 10 Cities for Businesses and Careers, and in 2006 Money Magazine lauded Boise as one of the country's ""Best Places to Live.""
There are several major domestic and international companies headquartered in Boise, including:
J.R. Simplot Company
Micron Technology
Idaho Pacific Lumber Company
Cradlepoint Technology
Clearwater Analytics
Besides the state government, other major employers in Boise include AT&T, Weyerhauser, Hewlett-Packard, Microsoft and Wells Fargo.
Author: Sara Faith Alterman
---
Compare More Colleges and Universities

Find more schools to match to your needs.