Career College Search
Online Schools
Campus Schools
Kansas
Campuses & Degrees
Career Colleges » Kansas
Kansas Career Colleges and Universities
Career and Technical Training in Kansas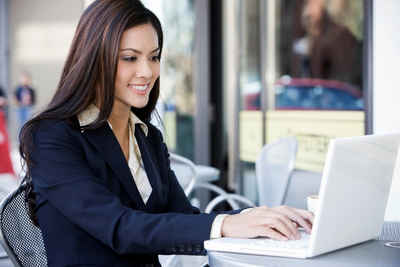 Looking for career and job-related training programs in Kansas. Find a catalogue of Kansas's career schools, colleges, and universities. Each program from a Kansas Career College, a post-secondary for-profit institution, offers an education with an in-demand career field. The programs are designed to get you work-ready, equipped with the practical knowledge, and the competence needed to obtain a competitive career in Kansas.
At career colleges in Kansas, you typically don't take general education classes in core subjects such as English and math. Instead, you focus on career-related courses.
Career Education in Kansas Cities:
Kansas is home to one of the most educated labor pools in the nation, and it's no surprise, as the state has affordable tuition well below national average and a myriad of programs to choose from. Read on for more info.
Kansas Colleges and Universities: Affordable Tuition in America's Heartland
Dorothy might not be in Kansas anymore, but it's a great place to attend college. You won't find many places that are friendlier than the quaint Midwestern state of Kansas. You might be a long way from an ocean, but you are merely a stone's throw away from fantastic Kansas colleges and universities. First up, there are the large Kansas state colleges: the University of Kansas, known as KU, and Kansas State. In addition to its strong academics, KU is also known for its top-notch basketball program. Dr. James Naismith, the university's first basketball coach, is actually the inventor of basketball. With a student population of more than 30,000, you will be sure to find a new friend or two during your college experience at KU.
Kansas State, located in Manhattan, is the state's oldest public university, and is widely known for its agricultural program and its veterinary medicine school. Tuition at these two large state schools is quite affordable at roughly $6,000 in-state tuition per semester. In addition, Kansas is home to a myriad vocational schools, community colleges and private non-profit and for-profit universities. Looking for a hard-to-find degree or one of the more obscure trades? You are sure to find it at a Kansas college. How about a two-year degree in horticulture? It's offered at Coffeyville Community College. How about a master of arts in Christian ministry? You can get it at Friends University. Two-year degrees in surgical technology, drafting and agriculture are offered at Seward County Community College Area Technical School.
The cost of a Kansas education
In these challenging economic times, you might ask yourself: how much will a college experience in Kansas cost me (or my parents)? With an annual cost of $7,367 per year for in-state tuition and fees at the Kansas State University - Manhattan, Kansas rates may be good options for in-state residents. In fact, public institutions in Kansas had some of the largest increases in tuition rates and fees over five years, according to a 2011 report from the Midwestern Higher Education Compact, but there are other positives: according to the Center for Education Reform, Kansas ranks seventh in the nation in education performance and has a graduation rate of 75 percent as of 2010. In addition, Kansas ranks in the top third nationally for percent of adults with a college degree.
You already know that having a college degree pays off, and the U.S. Census Bureau agrees: average earnings in 2008 totaled $58,613 for those with a bachelor's degree, while people whose highest level of attainment was a high school diploma had average earnings of $31,283.
Show me the money: Kansas careers and jobs
Throughout the years, Kansas has maintained its economic dominance in areas such as aviation manufacturing and agriculture, while strengthening its status as one of the nation's fastest-growing biotechnology hubs, according to a September 2010 article by Trade Industry and Development. It's one of the nation's 10 most business-friendly states. Have a look at some of these careers and their mean annual wages in Kansas as of May 2010 as reported by the Bureau of Labor Statistics:
Aircraft mechanics: $52,190
Agricultural and food science technicians: $35,050
Health Care social workers: $40,070
Microbiologists: $53,600
Good things are happening in the Kansas education system, and affordable tuition rates could be there to stay. Whether it's a Kansas community college, a technical school, a private Christian institution or medical school - you might just find your ideal college, vocational program or technical school in America's heartland.
Author: Judy Jenner
Judy A. Jenner is a freelance writer and translator based in Las Vegas, NV. She's the author of one book, has written dozens of articles for industry publications around the world, and writes a monthly business column. Previously, Judy was the Spanish Content Manager for VEGAS.com and Content Manager for Mexico.com, where she wrote extensively about travel and tourism. Judy serves on the board of CLASS!, a bilingual newspaper for high school students, and is the president of the Nevada Interpreters and Translators Association. Judy holds an MBA in marketing from the University of Nevada, Las Vegas.
---
Compare More Colleges and Universities

Find more schools to match to your needs.