Career Colleges » Louisiana
Louisiana Career Colleges and Universities
Career and Technical Training in Louisiana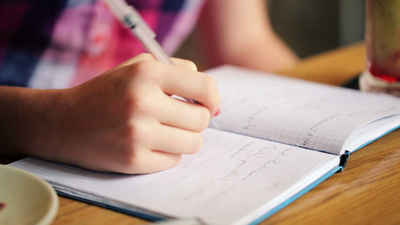 Making the grade at colleges and universities in Louisiana. Choosing a private institution of higher education or career college or may be an option. Each program from a Louisiana Career College, a post-secondary for-profit institution, offers an education with an in-demand career field. The programs are designed to get you work-ready, equipped with the practical knowledge, and the competence needed to obtain a competitive career in Louisiana.
At career colleges in Louisiana, you typically don't take general education classes in core subjects such as English and math. Instead, you focus on career-related courses.
Career Education in Louisiana Cities:
Colleges, universities, trade schools and career colleges in Louisiana avail you to a number of different academic programs to help you launch a career and start a path toward achieving your education and job goals.
Louisiana college and universities
With more than 270,000 students registered in higher education in Louisiana, the state offers multiple choices for students as far as colleges and degree programs. Whether you are looking for a trade school, career college, technical school, or an advanced degree program, Louisiana universities offer career training for a multitude of employment opportunities.
Louisiana trade school and career colleges
If your interests are specific and you know exactly what your field of study is, there are several technical, trade or career colleges that offer programs for specialized skills. These include:
Accounting and business schools
Automotive training
Art institutes
Beauty schools
Culinary schools
Court reporting schools
Technology schools
These schools offer specialized skills for specific jobs in the job market and have all the training required to be competitive in the fields.
Louisiana state colleges
The two largest colleges in the state are Louisiana State University and the University of Louisiana. Both have campuses at multiple locations and offer a variety of degrees in the bachelor's, master's, and even doctorate programs.
Louisiana State University offers an Agricultural and Mechanical College as well as a Health Sciences College. In addition they offer programs in:
Art & Design
Coast & Environment
Continuing Education
Music & Dramatic Arts
Veterinary Medicine
Social Work
Engineering
These bachelor's programs, along with more than 60 graduate programs, make this one of the largest schools. With the multiple locations, the students have options as to where they can attend in order to acquire the degree they most desire.
Louisiana Education
According to the U.S. Census, Louisiana has over a 80 percent high school graduation rate and around 20.6 percent of its population holds a bachelor's degree or higher, which gives them a better chance at finding employment in the future. The majority of these students attend public college, which has an average tuition rate of around $9,500, which is almost $4,000 less than the national average.
Employment in Louisiana
According to the Bureau of Labor Statistics, the unemployment rate is currently 6.8 percent in Louisiana, which is less than the national average. The largest employers in the state are the government, trade, transportation and utilities, and education and health services. Management opportunities in the state have an average salary of around $86,000, but can be as high as $155,000 depending on the field. Other average salaries in the state include:
Business and financial operations: $55,300
Computer and mathematics: $58,500
Architecture and engineering: $73,700
Science occupations: $59,500
Legal Occupations: $72,900
All of these jobs have training available in the state, so the education system can prepare you for a job in a variety of fields that are available. Since the median household income in Louisiana is $42,500, a college education through a career college, or a trade school can help you achieve a higher salary.
Fastest growing occupations
The fastest growing jobs in the state, according to Louisiana's projections from 2008-2018, include those for:
Computer software engineers
Home health aids
Medical assistants
Personal and home care aides
Skin care specialists
Pharmacy technicians
If you plan on majoring in one of these fields, you'll be selecting a career with faster-than-average job growth in the state. Plan ahead and choose a field of study at one of the Louisiana colleges that can prepare you for a solid career.
Author: Angela Spires

Angela Spires is an instructor of English Composition for college freshmen at the University of Nevada, Reno. She has her degree in journalism and has worked as a journalist for 11 years. She runs a Creative Writing Club for creative writers of all ages as well as an after school writing program for high school students.
---
Compare More Colleges and Universities

Find more schools to match to your needs.