Career Colleges » Minnesota
Minnesota Career Colleges and Universities
Career and Technical Training in Minnesota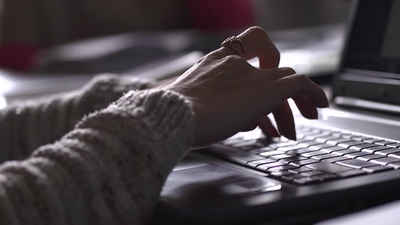 Find a college listing of Minnesota's career schools and colleges, and job-related training programs. Get insights into Minnesota colleges and schools Each program from a Minnesota Career College, a post-secondary for-profit institution, offers an education with an in-demand career field. The programs are designed to get you work-ready, equipped with the practical knowledge, and the competence needed to obtain a competitive career in Minnesota.
At career colleges in Minnesota, you typically don't take general education classes in core subjects such as English and math. Instead, you focus on career-related courses.
Career Education in Minnesota Cities:
From business to health care, Minneapolis to Duluth, students will find degree programs as unique as snowflakes. Start your future today with Minnesota career training and career education.
Minnesota colleges: Working your way to the top
Wherever your path may lead, you can feel sunny about the career opportunities that await after graduating from one of Minnesota's array of degree programs. Bordering the Great Lakes, Minnesota has cold, frigid winters and mild summers. If you like winter recreation, then pursuing a Minnesota career education will suit your style after class. Often called the Twin Cities, Minneapolis and the capital Saint Paul lay claim to nightlife, dining and culture. Continuing your education at Minnesota colleges and universities is a great option.
Minnesota colleges and universities
Affiliated with the famous Mayo Clinic, the University of Minnesota became the first U.S. institution to offer graduate education in surgery and other branches of clinical medicine. The university also has campuses in Morris, Duluth and Crookston. The University of Minnesota-Duluth boasts the College of Pharmacy, considered one of the best in the nation.
The University of St. Thomas is a private Catholic institution in St. Paul with seven schools: education, psychology, business, arts and sciences, engineering, seminary, law and social work. St. Mary's University in Winona is a private college that extends an opportunity to students earning an undergraduate and graduate degree to study abroad in Nairobi, Kenya or receive a Masters in Education in Mandeville, Jamaica.
If you are interested in visual arts, the Minnesota College of Art and Design draws students with its broad and miscellaneous degree programs. Located in downtown Minneapolis, the college offers degrees in advertising, animation, comic art and more.
Tuition varies from $5,923 to $42,942 per year for Minnesota colleges and universities. Enrollment ranges from less than 1,000 students to more than 50,000. Minnesota schools offer institutional and state aid programs, such as the Minnesota Student Educational Loan Fund (SELF) Program to state residents.
Career planning for Minnesotans
If you settle in Minnesota after graduation, the median cost of a home is around $212,100. According to the Bureau of Labor Statistics in 2009, Minnesota's mean annual wages were $45,470. Minnesota top industries are tourism, computers and services, health care and medical equipment, forest and forestry products, agriculture and printing and publishing.
Graduates of Minnesota career colleges have many prospects ahead. According to the website Projections Central, which aggregates government employment data for public use, through 2018 biomedical engineers in Minnesota can expect an impressive job growth rate of 72 percent.
Five other occupations with significantly more jobs should be these:
Personal and Home Care Aides
Physicians Assistants
Home Health Aids
Skin Care Specialists
Financial Examiners
Management occupations also lead in high paying positions. Chief executive, computer and information systems managers, financial managers, compensation and benefits managers and financial managers weigh in as the top five paying careers. Through 2019, professional and business service projected 16.5 percent change in employment. Educational and health services rated No. 1 with an increase of 19 percent employment increase.
Minnesota technical and vocational training prepare students for careers in health care. Practitioners and technical occupations reported annual median wages peaking at $225,410 for physicians and surgeons. With median yearly earnings of more than $110,000: dentists, internists, obstetricians and gynecologists, psychiatrists and pharmacists all follow suit. Clearly the medical field in Minnesota--or anywhere--is a good bet for job security and high earnings over the course of a career.
Author: Heather Bieber
---
Compare More Colleges and Universities

Find more schools to match to your needs.