Career College Search
Online Schools
Campus Schools
South Carolina
Campuses & Degrees
Career Colleges » South Carolina
South Carolina Career Colleges and Universities
Career and Technical Training in South Carolina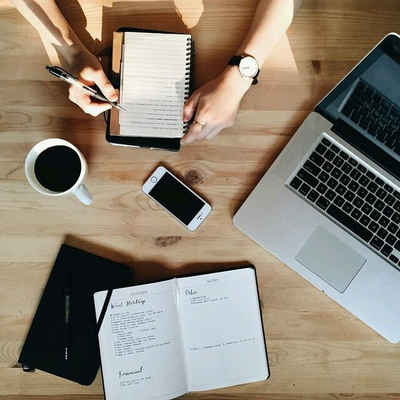 Find a directory of South Carolina's career schools, colleges and universities with quality education, student life and affordability. Each program from a South Carolina Career College, a post-secondary for-profit institution, offers an education with an in-demand career field. The programs are designed to get you work-ready, equipped with the practical knowledge, and the competence needed to obtain a competitive career in South Carolina.
At career colleges in South Carolina, you typically don't take general education classes in core subjects such as English and math. Instead, you focus on career-related courses.
Career Education in South Carolina Cities:
Advance your career with a degree program from one of the many South Carolina universities, colleges, technical institutes, or trade schools. A degree or certificate program enhances job skills and could lead to an increase in income.
South Carolina colleges and universities
South Carolina is a growing example of the ""new south"" with a population of more then 4 million people as of the 2010 Census. There are 115 post-secondary schools in South Carolina. Ninety-two of them are colleges and universities; the rest are trade schools, career schools, or technical institutes.
Tuition costs at South Carolina colleges and universities
South Carolina universities and colleges vary widely in tuition costs. South Carolina residents typically pay less than half the cost than for out-of-state students. Private South Carolina colleges and universities' tuition rates are comparable to out-of-state rates at public institutions. Financial aid programs, scholarships, and grants are available to qualified students to help defray tuition costs. A few examples of undergraduate tuition costs at public South Carolina colleges include:
Central Carolina Technical College, Sumter: $3,888 in-state; $5,888 out-of-state
Coastal Carolina University, Conway: $8,870 in-state; $18,690 out-of-state
Clemson University: $10,298 in-state; $24,608 out-of-state
Lander University, Greenwood: $7,980 in-state; $15,780 out-of-state
University of South Carolina, Aiken: $7,700 in-state; $15,432 out-of-state
Some private South Carolina university and college annual tuition rates are as follows:
Anderson College, Anderson: $17,876
Charleston Southern University: $19,238
Coker College, Hartsville: $19,368
Columbia College, Columbia: $23,030
Presbyterian College, Clinton: $26,436
In addition to tuition costs, students will have to factor in room and board, books, and fees for everything from health care to parking. Most South Dakota universities and colleges offer online degree programs and hybrid programs that can reduce many of these extra costs. There are also a number of South Carolina career schools, trade schools, and technical institutes offering training and certification in a variety of careers. Depending on the subject matter and number of hours required for certification, programs at these schools can range from under $1,000 into the five figures.
South Carolina economy and job outlook
Although cotton and tobacco are no longer South Carolina's main economic drivers, agriculture is still a significant economic sector. Other major economic segments include manufacturing (chemicals, textiles, and paper products), tourism, government, financial services, and personal and business services. Although mining has declined, agriculture (both livestock and crops) is still a major factor in South Dakota's economy. Other major economic sectors are manufacturing (food processing, machinery, and computers), financial services, personal and business services, government, and tourism. The South Carolina unemployment rate was 9.3 per cent, according to Bureau of Labor Statistics figures for January 2012.
South Carolina's mean annual income was $37,920 as of May 2010, according to the BLS. Having a college degree can improve both annual income and likelihood of employment. Here is a sampling of mean annual incomes for some representative occupations requiring degrees or certifications:
Life, physical, and social science occupations: $54,630
Business and financial occupations: $57,300
Computer and mathematical occupations: $60,850
Health care practitioners and technical occupations: $63,620
Architecture and engineering occupations: $68,920
Legal occupations: $74,030
Self-employed individuals are not included in BLS statistics, but a number of South Carolina degree programs, such as accounting, lend themselves to self-employment.
Author: Roger Diez
---
Compare More Colleges and Universities

Find more schools to match to your needs.