Career Colleges » Utah
Utah Career Colleges and Universities
Career and Technical Training in Utah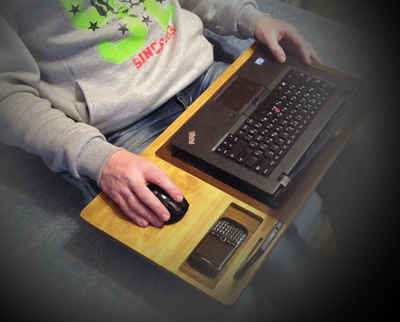 Find a college directory of Utah's career schools and colleges. The University of Utah has a broad spectrum of diverse academic pursuits. Each program from a Utah Career College, a post-secondary for-profit institution, offers an education with an in-demand career field. The programs are designed to get you work-ready, equipped with the practical knowledge, and the competence needed to obtain a competitive career in Utah.
At career colleges in Utah, you typically don't take general education classes in core subjects such as English and math. Instead, you focus on career-related courses.
Career Education in Utah Cities:
Check out Utah education facts, including career colleges, universities and private colleges, including Brigham Young University, the Salt Lake Community College System and more.
Utah colleges, career schools, and universities
Utah is home to a number of colleges and universities, where students study among the red rocks and enjoy the healthy economy of this Western state. Take a look at the 2011 enrollment in a few of the largest Utah universities and colleges:
Brigham Young University: 30,847 undergraduate; 3,279 graduate
University of Utah: 22,661 undergraduate, 6,315 graduate
Salt Lake Community College: 22,396 undergraduate
Weber State University: 18,045 undergraduate, 385 graduate
Utah State University: 12,737 undergraduate, 1,721 graduate
The Church of Jesus Christ of Latter-day Saints have a strong presence in Utah, and Brigham Young University is part of the LDS Church Educational System. Within the system, LDS Church members enjoy reduced tuition rates. Typically, about a third of BYU students are from Utah.
Technical training at Utah career colleges
Career colleges are also a popular option in Utah. The Utah College of Applied Technology enrolls about 60,000 students in over 300 certificate programs in 77 training areas across the state. A 2011 report from the Project on Student Debt found that Utah college graduates have the lowest average debt in the U.S. Students in Utah owed about $15,509 at the conclusion of their studies, much lower than the $25,000 national average.
Utah career training and local industry
Workers in Utah earned mean annual wages of $40,120 in 2010, the Bureau of Labor Statistics reports. Take a look at the five top employers in the state in 2011, according to the Utah Department of Workforce Services:
Intermountain Health Care
University of Utah (including hospital)
State of Utah State Government
Brigham Young University
Wal-Mart
Other major employers included school districts such as the Granite School District, Davis County School District, and Alpine School District.
Major growth projected across Utah industries
The BLS reports that, in 2010, adult workers with an associate degree earned $7,332 more on average per year than those with only a high school diploma while those with a bachelor's degree earned $21,424 more. Education at Utah colleges and universities is a first step toward strengthening your resume in the field of your choice.
A strong employment outlook is projected in fields ranging from health care to business. Take a look at some of the fastest-growing occupations requiring education in Utah, and new jobs projected to become available in each field between 2008 and 2018:
Registered nurses: 8,100 new jobs
Office clerks, general: 6,000 new jobs
Truck drivers, heavy and tractor-trailer: 4,780 new jobs
Network systems and data communications analysts: 1,250 new jobs
Physician assistants: 490 new jobs
While no Utah career training program can guarantee you'll secure a particular career or salary, training is often required for competitive, skilled careers like the ones above.
Author: Amelia Gray
---
Compare More Colleges and Universities

Find more schools to match to your needs.