Career College Search
Online Schools
Campus Schools
Wyoming
Campuses & Degrees
Career Colleges » Wyoming
Wyoming Career Colleges and Universities
Career and Technical Training in Wyoming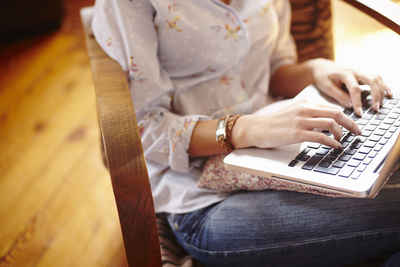 Find a college listing of of Wyoming's career schools and colleges with traditional liberal arts education. Find job-related training programs. Each program from a Wyoming Career College, a post-secondary for-profit institution, offers an education with an in-demand career field. The programs are designed to get you work-ready, equipped with the practical knowledge, and the competence needed to obtain a competitive career in Wyoming.
At career colleges in Wyoming, you typically don't take general education classes in core subjects such as English and math. Instead, you focus on career-related courses.
Career Education in Wyoming Cities:
When it comes to your higher education, give the schools and colleges in Wyoming a good chance. Programs there could lead to an exciting career in growing occupations in the state, such as physical therapy and computer-software engineering.
Affordable Education and Training at Wyoming Colleges
Wyoming Education
Wyoming might not be the first place you think of when looking for quality and affordability in higher education, but it should be. With an out-of-state tuition of $24,886, in-state tuition of $16,576 and a distinguished body of programs in the physical and biological sciences, the University of Wyoming in Laramie has been called one of the top 10 best buys for higher education by MSN Money. The Carnegie Foundation includes it in the top 100 research universities in the U.S.
Quality education opportunities are near most large communities in Wyoming. Seven public colleges with satellite campuses throughout the state serve Wyoming's educational needs. Laramie County Community College in Cheyenne is the largest of the Wyoming colleges, offering a wide range of degree programs, from associates in arts to career education certificates. WyoTech is a national automotive and industrial tech career education institution. This technical school started in 1966 as Wyoming Technical Institute and maintains its headquarters and largest campus in Laramie.
In an economy where most states have been scaling back or eliminating support to higher education and need-based aid, the State of Wyoming has shown an increased commitment to Wyoming schools. The Center for Budget and Policy Priorities reports that in 2011 Wyoming education saw no budget cuts, a trend followed by only six other states.
Funding allocations per full time enrollments, or FTE, at Wyoming colleges and the University of Wyoming is more than double the national average, with $13,090 allocated to each FTE, according to the annual report from the State Higher Education Executive Officers, or SHEEO. Need-based aid to students is trending upwards as well; initiatives including the Hathaway Scholarship and state grants afford many students the opportunity to pursue Wyoming degree programs or career training.
Wyoming Economy
Increased demand for natural and energy resources in Wyoming has created a boom cycle in the Cowboy State. Wyoming enjoys an unemployment rate of 5.5 percent (January 2012), one of the lowest in the nation according to the U.S. Bureau of Labor Statistics. Coal, gas and mining industries have had significantly increased productivity and revenues in recent years and are an essential component of Wyoming's economy. Technical schools, career training, certificate or degree programs can enhance your opportunities in these industries.
Despite this increase however, energy and associated industries only employ a small portion of the state's workforce. Other major industries in Wyoming include government and law, farming and agriculture, leisure and hospitality and education and health services. Wyoming's colleges and university can provide education that will keep you competitive in the Wyoming workforce. Through the Hathaway Scholarship and other incentives, the State of Wyoming is seeking to train and retain their graduates and workforce.
The median hourly income of Wyoming residents is $16.84; that is $.57 higher than the national median, according to the BLS. Five of the fastest-growing occupations in the state are those for physician assistants, computer software engineers, physical therapists, personal financial advisors, and petroleum engineers. Although these occupations are diverse, most require at least the beginning of a higher education if not a more advanced degree. Given the affordability of Wyoming education, pursuing a degree program or career training in Wyoming could be well worth the investment.
Author: Rory Dowd
---
Compare More Colleges and Universities

Find more schools to match to your needs.