Career College Search
Online Schools
Campus Schools
Online Law Enforcement Courses
Online Career Colleges » Criminal Justice and Law » Police and Law Enforcement
Law Enforcement Degree Programs
Online Law Enforcement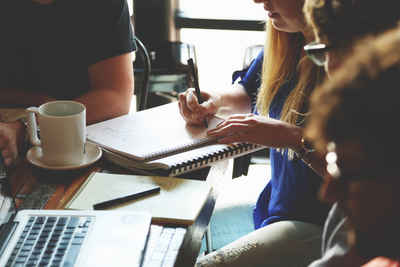 Looking for online accredited career colleges and universities offering Police and Law Enforcement degrees. Each program from a Online Career College, a post-secondary for-profit institution, offers an education with an in-demand career field. As total higher education enrollment decreases, student enrollment in courses and degree programs at online colleges continues to rise. Today, millions of college students choose to take some or all of their courses online. A degree in Law Enforcement Administration can provide you with the skills to work in the fields of Law Enforcement, Community Corrections, Private Investigations etc.
Online Law Enforcement Degrees
Law enforcement degree programs: Opening doors to police and detective work
The Bureau of Labor Statistics (BLS) notes that although many law enforcement agencies provide on-the-job training, some college education is preferred by most law enforcement employers. When hired by a law enforcement agency, you can expect to receive training in using firearms, locating and apprehending suspects, and information specific to your agency's jurisdiction. Promotion from patrol officer to detective may require a college degree, and continuing police education provides current information on law enforcement techniques, legal issues and law enforcement technology.
Degree programs in the following areas can help you get the job of your dreams:
law enforcement
police science
criminal justice and public safety
In the pursuit of these degrees, you will take courses, such as:
law enforcement techniques and procedures
local and constitutional law
civil rights
criminal investigation
evidence collecting and processing
policing techniques
first aid
community relations
Law enforcement training useful in variety of jobs
Law enforcement education can lead to careers with state and local law enforcement agencies. Employment with federal law enforcement agencies typically requires prior law enforcement work experience and a bachelor's degree or equivalent work experience. Local law enforcement agencies include city, county and state police and sheriff's departments, as well as agencies like state and national forest rangers and wildlife protection agencies.
U.S. Customs and the Department of Homeland Security hire law enforcement personnel for working in airports, shipping ports and other locations, as assigned. The BLS reports that the mean annual salary for police and sheriff patrol officers was $55,620 and $73,010 for detectives and criminal investigators, as of May 2010.
Law enforcement personnel retiring from civil service may start their own security firms or work in private sector security and consulting. Federal employment opportunities, include working for the Department of Homeland Security, Central Intelligence Agency or Federal Bureau of Investigation.