Delaware Community Colleges
2-Year Schools & Community Colleges in Delaware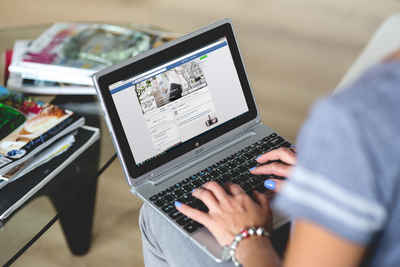 Numerous technical, vocational and community colleges offer local students throughout the United States practical, career-oriented, entry-level degree programs. Students in the state of Delaware have several community and technical colleges in Delaware to choose from that offer both science-based and arts-based undergraduate programs. The Delaware STEM Council also prioritizes STEM-based programs and initiatives. These support local college graduates in their pursuit of a career in science, technology, engineering and mathematics. Delaware Technical and Community College is a single statewide community college with multiple campuses in four locations around the state.
There are 4 community colleges located throughout the state of Delaware (3 public colleges and 1 private colleges), educating 14,678 college students.
Top Delaware's Colleges, Community Colleges, and Technical Schools with 2-Year Degrees includes:
Delaware Technical and Community College - Stanton-Wilmington Campus
Delaware Technical and Community College Owens
Gloucester County College Sewell, NJ
Salem Community College Carneys Point, NJ
Montgomery County Community College - Central Campus Blue Bell, PA
Bucks County Community College Newtown, PA
Delaware County Community College Media, PA
Burlington County College Pemberton, NJ
Camden County College Blackwood, NJ
Community College of Philadelphia Philadelphia, PA
Cecil College North East, MD
Community colleges in Delaware: one of the largest and well-liked college is Delaware Technical and Community College Stanton Wilmington with 3,055 full time students and an in-state tuition list price of $3,168. Delaware Technical and Community College Owens is one of the most costly community school in Delaware with an in-state tuition of $3,168.
On average, how much does it costs to attend community college in Delaware? For Delaware community colleges, the state's average tuition is about $3,242 per year for in-state college students and $7,562 for out-of-state students. For private community colleges in the state, the typical yearly tuition is roughly $21,370 per year
---
Delaware Colleges, Universities, & Schools
Compare More Colleges and Universities

Find more schools to match to your needs.