Delaware Public Colleges and Universities
Public Colleges in Delaware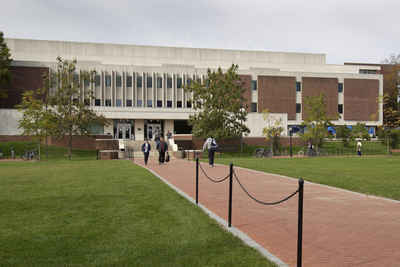 In between weekends excursions, Delaware public colleges and universities in the "Diamond State" will keep you quite busy. After all, as part of the "northern elite" Delaware colleges have their statuses to uphold; and uphold them they do. With first rate facilities, demanding academics, and excellent professors, Delaware colleges and universities push their students to excel both in and out of the classroom. Degree programs at colleges and universities in Delaware are available in fields such as art and design, law and the liberal arts. Without the burdens of big city life, students take it upon themselves to create a culturally stimulating environment that nurtures creativity, learning, and community involvement.
As the second smallest state in terms of size, Delaware is home to very few institutions of higher learning. There are more private four year institutions than public, though these institutions are found throughout the state.
There are ten colleges and universities in Delaware that are listed under the Carnegie Classification of Institutions of Higher Education offering a wide range of programs and majors. These institutions include two research universities, one master's university, one baccalaureate college, four associate's colleges, and two special-focus institutions. Five of Delaware's post-secondary institutions are private and five are public with two being four year institutions.
The Delaware Department of Education's Higher Education Office. In collaboration with community and stakeholders, the Delaware State Board of Education serves as the primary voice for Delaware citizens on education policy to create a world class education system for every student.
Delaware Public Universities
University of Delaware, which operates campuses in Newark, Dover, Wilmington Lewes and Georgetown.
Delaware State University, located in Dover with additional campuses in Wilmington and Georgetown.
Delaware's oldest post-secondary institution is the University of Delaware - the most popular and expensive public school in the state, which was chartered by the Delaware General Assembly as a degree-granting college in 1833. The University of Delaware is also the state's largest institution of higher learning in terms of enrollment.
Delaware does not have a medical school, but the Delaware Institute of Medical Education and Research allows the state's residents to attend medical school at Jefferson Medical College of Thomas Jefferson University in Philadelphia, Pennsylvania.
Both Delaware College and University of Delaware are ranked among the best colleges in the Northeast and the University of Delaware is also on US News & World Report's list of top schools.
State of Delaware offers a great deal of continuing education programs at the touch of your fingertips with the convenience of online colleges offering online college degrees for those interested in enrolling in a distance learning program. Explore your options.
---
Delaware Colleges, Universities, & Schools
Compare More Colleges and Universities

Find more schools to match to your needs.