Florida Community Colleges
2-Year Schools & Community Colleges in Florida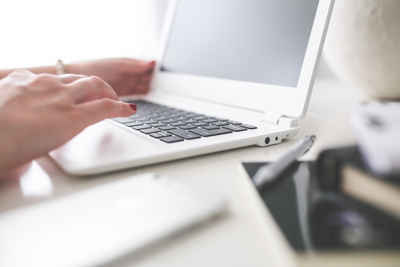 Students can find degree programs that fit many interests and career goals in Florida while enjoying the Sunshine State's balmy weather and cultural opportunities. There are many community colleges in the state of Florida. These institutions offer GED training, adult basic education, as well as certificate, associate's, and bachelor's degree programs, according to the Florida Department of Education. Students who achieve the associate in arts degree at a Florida community college are guaranteed a transfer to one of its 11 state universities.
There are 115 community colleges located throughout the state of Florida (54 public colleges and 61 private colleges), educating 598,334 college students.
Top Florida's Colleges, Community Colleges, and Technical Schools with 2-Year Degrees includes:
Florida International University (FIU)
Miami Dade College (MDC) Miami, FL
Broward Community College
Palm Beach State College Lake Worth, FL
Pensacola State College Pensacola, FL
Indian River State College Fort Pierce, FL
Hillsborough Community College Tampa, FL
Polk State College Winter Haven, FL
Seminole State College of Florida Sanford, FL
Santa Fe Community College Gainesville, FL
Edison State College Fort Myers, FL
Art Institute of Fort Lauderdale
Brevard Community College Cocoa, FL
ITT Technical Institute - Tallahassee, FL
State College of Florida Manatee - Sarasota Bradenton, FL
Lake - Sumter Community College Leesburg, FL
Broward College Fort Lauderdale, FL
Pasco - Hernando Community College New Port Richey, FL
Valencia College Orlando, FL
St. Johns River State College Palatka, FL
College of Central Florida Ocala, FL
Chipola College Marianna, FL
Tallahassee Community College Tallahassee, FL
South Florida State College Avon Park, FL
North Florida Community College Madison, FL
Northwest Florida State College Niceville, FL
Florida Gateway College Lake City, FL
Daytona State College Daytona Beach, FL
Florida Keys Community College Key West, FL
Florida State College at Jacksonville Jacksonville, FL
Gulf Coast State College Panama City, FL
Community colleges in Florida: one of the largest and well-liked college is Hillsborough Community College with 11,903 full time college students and an in-state tuition list price of $1,931. Lake Sumter Community College is one of the most costly community school in Florida with an in-state tuition of $3,172.
On average, how much does it costs to attend community college in Florida? For Florida community colleges, the state's average tuition is about $7,195 per year for in-state college students and $11,656 for out-of-state students. For private community colleges in the state, the typical yearly tuition is roughly $15,553 per year
---
Florida Colleges, Universities, & Schools
Compare More Colleges and Universities

Find more schools to match to your needs.