Florida Public Colleges and Universities
Public Colleges in Florida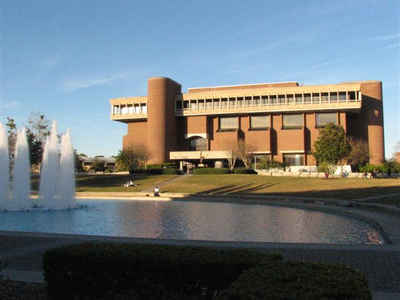 There is truly never a dull moment in The "Sunshine State." While Florida residents know just how much the state's amusement parks, beaches, resorts, and fun and sun attract visitors to the state, Florida also has a lot to offer in terms of higher education. Even if you are not going there to study, Florida is really great place to live. However, if you are going to study, you are in for a treat. With public colleges all the way down the peninsula, you are sure to receive an excellent education no matter where you end up and no matter what degrees you are pursuing Florida students can discover the right kind of training to succeed. And if you are a sports fan, Florida public colleges can satisfy your every desire (except for skiing, ice hockey, and snowboarding)
The state of Florida is home to a diverse population of Americans and an equally diverse number of institutions of higher learning. While the University of Florida in Gainesville allows students to study in fields such as business, education, health care and more, there are many other universities as well as four-year colleges, community colleges, technical schools, and career colleges in Florida to attend.
The Higher Education Coordinating Council oversees higher learning in the state of Florida. The Council was established to identify unmet needs and to facilitate solutions to disputes regarding the creation of new degree programs and the establishment of new institutes, campuses, or centers. Its purpose is to make recommendations to the Legislature, the State Board of Education, and the Board of Governors, State University System of Florida.
The state is home to two public education systems. The first, the Florida College System, was originally known as the Florida Community College System but changed its name to reflect that some of the colleges within the system have begun to offer four year degrees. The system is comprised of 28 colleges located throughout the state.
4- Year School's within the Florida College System include:
Miami Dade College (Miami)
Palm Beach State College (Lake Worth)
Northwest Florida State College (Niceville)
Chipola College (Marianna)
Daytona State College (Daytona Beach)
The primary public university system in the state of Florida is the State University System of Florida. The system is comprised of 11 universities located throughout Florida
Larger universities in the State University System of Florida include:
University of Central Florida (Orlando)
University of Florida (Gainesville)
Florida International University (Miami)
University of South Florida (Tampa)
Florida State University (Tallahassee)
New College of Florida (Sarasota)
Both Florida State University in Tallahassee and University of Florida in Gainesville have a place on US News and World Report's list of top schools and because they're public state schools they present a budget-friendly education to in-state residents as well.
The most popular college being the University of Florida. New College of Florida is the most expensive public school in Florida.
The University of Florida is a flagship state institution located in Gainesville, and it's the second largest university in the state
You can earn your online college degree in the subject of your choice by enrolling in an online degree program or a distance learning program in Florida. Florida ranks 29th out of the 50 states in percentage of people with a bachelor's degree. online colleges offer you a host of exciting career and academics streams to choose from.
---
Florida Colleges, Universities, & Schools
Compare More Colleges and Universities

Find more schools to match to your needs.