Missouri Community Colleges
2-Year Schools & Community Colleges in Missouri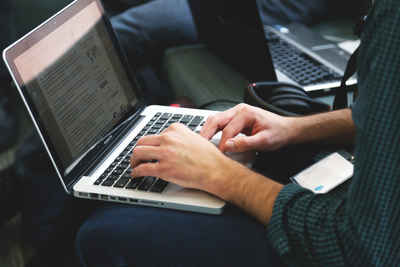 Community colleges in Missouri prepare graduates to enter the workforce or transfer to a four-year institution to complete a bachelor's degree. Students at Missouri community colleges can take advantage of state programs that afford them the opportunity to earn a tuition-free associate degree, and businesses in the state can obtain low-cost, high-quality training for employees at training programs located at designated Missouri community colleges. The Missouri Economic Research and Information Center reports that the demand for biological technicians, forensic scientists, paralegals, nurses, allied health professionals like respiratory therapists and sonographers, veterinary technologists and occupational and physical therapy assistants in the state will grow by more than 15 percent from 2006 to 2016. Missouri's community colleges feature two-year associate degree programs in many of these growing fields and offer low-cost alternatives to traditional universities for Missouri residents.
There are 55 community colleges located throughout the state of Missouri (29 public colleges and 26 private colleges), educating 140,320 college students.
Top Missouri's Colleges, Community Colleges, and Technical Schools with 2-Year Degrees includes:
Ranken Technical College
Metropolitan Community College - Penn Valley Campus
Metropolitan Community College Longview
Saint Louis Community College - Meramec Campus
Saint Louis Community College - Forest Park Campus
Columbia College - Columbia, MO
State Fair Community College Sedalia, MO
Sanford-Brown College - Fenton, MO
Hickey College
Kaskaskia College Centralia, IL
St Charles Community College Cottleville, MO
Southwestern Illinois College Belleville, IL
Lewis and Clark Community College Godfrey, IL
East Central College Union, MO
Jefferson College Hillsboro, MO
Johnson County Community College Overland Park, KS
Linn State Technical College Linn, MO
North Central Missouri College Trenton, MO
Highland Community College Highland, KS
Mineral Area College Park Hills, MO
Crowder College Neosho, MO
Community colleges in Missouri: one of the largest and well-liked college is Saint Louis Community College with 11,842 full time college students and an in-state tuition list price of $4,050. Metropolitan Community College Longview is one of the most costly community school in Missouri with an in-state tuition of $5,100.
On average, how much does it costs to attend community college in Missouri? For Missouri community colleges, the state's average tuition is about $7,869 per year for in-state college students and $8,883 for out-of-state students. For private community colleges in the state, the typical yearly tuition is roughly $13,919 per year
---
Missouri Colleges, Universities, & Schools
Compare More Colleges and Universities

Find more schools to match to your needs.