Texas Community Colleges
2-Year Schools & Community Colleges in Texas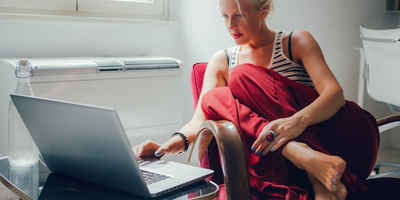 As in many others parts of the country, community colleges started in Texas by providing grades 13 and 14 under the auspices of local school districts. The first community college statute was passed by the legislature in 1929. According to the Texas Association of Community Colleges, the state has more than 50 district or state community and junior colleges. These post-secondary schools offer programs that let you earn a specialized technical degree or associate degree in a number of areas. You can also transfer credit hours to a four-year college or university. Many community colleges, private or public, are more affordable than a traditional four-year public or private schools, and offer special tuition rates for Texas residents.
There are 140 community colleges located throughout the state of Texas (94 public colleges and 46 private colleges), educating 786,325 college students.
Top Texas's Colleges, Community Colleges, and Technical Schools with 2-Year Degrees includes:
Alvin Community College
Lamar University
Texas State Technical College - Waco Waco, TX
San Jacinto College
Baptist Health System School of Health Professions
Collin College - McKinney, TX
ITT Technical Institute - West Houston, TX
Lee College
Brookhaven College - Farmers Branch, TX
ITT Technical Institute - DeSoto, TX
Lone Star College System
Del Mar College
South University - The Art Institute of Fort Worth
Tarrant County College
Northwest Vista College San Antonio, TX
Cedar Valley College Lancaster, TX
North Lake College Irving, TX
Lee College Baytown, TX
Brazosport College Lake Jackson, TX
Galveston College Galveston, TX
Palo Alto College San Antonio, TX
Lamar State College - Port Arthur Port Arthur, TX
Lamar Institute of Technology Beaumont, TX
Temple College Temple, TX
Western Texas College Snyder, TX
Ranger College Ranger, TX
Coastal Bend College Beeville, TX
Blinn College Brenham, TX
Vernon College Vernon, TX
Wharton County Junior College Wharton, TX
Frank Phillips College Borger, TX
South Plains College Levelland, TX
Tyler Junior College Tyler, TX
Clarendon College Clarendon, TX
Trinity Valley Community College Athens, TX
Navarro College Corsicana, TX
Texas State Technical College - West Texas Sweetwater, TX
Cisco College Cisco, TX
Odessa College Odessa, TX
Hill College Hillsboro, TX
Paris Junior College Paris, TX
Community colleges in Texas: one of the largest and well-liked college is Lone Star College System with 19,898 full time college students and an in-state tuition list price of $2,688. Northwest Vista College is one of the most costly community school in Texas with an in-state tuition of $5,470.
On average, how much does it costs to attend community college in Texas? For Texas community colleges, the state's average tuition is about $4,178 per year for in-state college students and $6,282 for out-of-state students. For private community colleges in the state, the typical yearly tuition is roughly $14,883 per year
---
Texas Colleges, Universities, & Schools
Compare More Colleges and Universities

Find more schools to match to your needs.