Texas Private Colleges and Universities
Looking for Private Colleges and Universities in Texas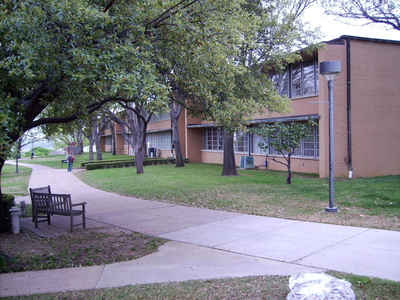 Texas is famous for everything big. It has big roads, big colleges, big parties, big farms, and even big people. Not surprisingly, Texas is also big on education. Texas private colleges in the "Lone Star State" go to great lengths in order to attract the country's best and brightest. So whether you want to study engineering, agriculture, philosophy, or web site design, Texas is guaranteed to have an award-winning college program to suit your needs. Colleges in this region of the country thrive on competition and achievements.
Texas private colleges and universities offer a wide range of education programs with degrees and certificates up to the doctoral level, as well as professional degrees such as law and medicine.
Texas has six public university systems as well as two additional independent public universities. In addition to the public universities, there are more than 50 community colleges, one technical college system with four campuses, eight private liberal arts schools and just more than 40 private universities. Many of the colleges and universities in Texas are located in the cities of Houston, Dallas, Fort Worth, San Antonio, El Paso, Corpus Christi and the state capital - Austin. These Texas private colleges are diverse in character, academic emphasis, and origins. Some private colleges or schools have a religious affiliation; others are secular. Private colleges and universities may be profit or non-profit institutions. Typically, Texas independent colleges or private schools give weight to personal characteristics and activities in addition to considering GPA and test scores.
Private Colleges and Universities in Texas includes:
Baylor University in Waco, TX
Our Lady of the Lake University - San Antonio (OLLU) in San Antonio, TX
Rice University in Houston, TX
Rice University in Houston, TX
Southern Methodist University (SMU) in Dallas, TX
Texas Christian University (TCU) in Fort Worth, TX
Austin College (Sherman)
University of Dallas (Irving)
Parker University (Dallas)
Lubbock Christian University (Lubbock)
Trinity University (San Antonio)
Abilene Christian University (ACU) in Abilene, TX
Concordia University - Texas in Austin, TX
Dallas Baptist University (DBU) in Dallas, TX
Hardin - Simmons University (HSU) in Abilene, TX
Houston Baptist University (HBU) in Houston, TX
LeTourneau University (LETU) in Longview, TX
Saint Edward's University in Austin, TX
St. Mary's University in San Antonio, TX
Texas Wesleyan University in Fort Worth, TX
Trinity University (Trinity) in San Antonio, TX
The largest being Baylor University with 14,456 full time students. Southern Methodist University is the most expensive with an in-state tuition of $37,050. On average, how much does it costs to attend private college in Texas? The average annual in-state private college tuition in Texas is $18,787 in 2013.
Independent Colleges and Universities of Texas, Inc.
The Independent Colleges and Universities of Texas, Inc. represents the interests of the state's 38 independent (private) colleges and universities before the Texas Legislature and other organizations and groups.
ICUT has four purposes. First, the organization speaks for its member independent colleges and universities as they serve and promote the purposes of the total Texas higher education system and accept the responsibility for their share of the educational function. In addition, ICUT represents the interests and protects and promotes the general welfare of the nonprofit, tax-exempt independent colleges and universities located in the State of Texas.
---
Compare More Colleges and Universities

Find more schools to match to your needs.