Kentucky Private Colleges and Universities
Looking for Private Colleges and Universities in Kentucky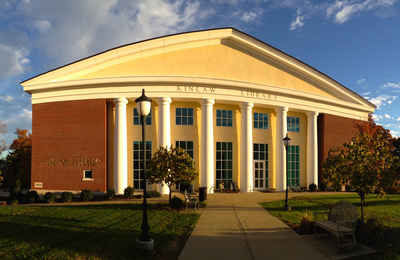 Although they are sometimes overshadowed by schools, colleges, and universities from the North East, Kentucky private colleges offer many of the same academic advantages that you might find at a major Ivy League institution. With excellent college facilities, an abundance of resources, and world renowned professors, Kentucky private colleges can provide you with a top-notch education at a relatively inexpensive price.
Kentucky private colleges and universities offer a wide range of education programs with degrees and certificates up to the doctoral level, as well as professional degrees such as law and medicine.
There are 53 colleges in Kentucky, 24 public and 29 private, offering a wide range of programs and majors. These Kentucky private colleges are diverse in character, academic emphasis, and origins. Some private colleges or schools have a religious affiliation; others are secular. Private colleges and universities may be profit or non-profit institutions. Typically, Kentucky independent colleges or private schools give weight to personal characteristics and activities in addition to considering GPA and test scores.
Private Colleges and Universities in Kentucky includes:
Asbury University (Wilmore)
Berea College (Berea)
Centre College (Danville)
Georgetown College (Georgetown)
Spalding University (Spalding) in Louisville, KY
Bellarmine University in Louisville, KY
Campbellsville University in Campbellsville, KY
Lindsey Wilson College in Columbia, KY
Sullivan University in Louisville, KY
University of the Cumberlands (Cumberland College) in Williamsburg, KY
The largest being Bellarmine University with 2,594 full time students. Centre College is the most expensive with an in-state tuition of $35,000. On average, how much does it costs to attend private college in Kentucky? The average annual in-state private college tuition in Kentucky is $18,935 in 2013.
Association of Independent Kentucky Colleges and Universities
The Association of Independent Kentucky Colleges and Universities serves as the voice of Kentucky's private, nonprofit, four-year colleges and universities. AIKCU's 19 member colleges and universities serve more than 35,000 students and play a critical role in Kentucky's postsecondary education system.
AIKCU represents its member institutions in public policy issues related to higher education at the state and federal levels, raises funds for student scholarships, coordinates member services, and facilitates information sharing and collaboration among our members. AIKCU is committed to promoting high quality, affordable and accessible postsecondary choices for students and families.
AIKCU's diverse members include Kentucky's 19 nonprofit, non-tax supported four-year colleges and universities accredited by the Southern Association of Colleges and Schools Commission on Colleges and licensed by the Kentucky Council on Postsecondary Education.
AIKCU consolidated the missions of two earlier organizations: the Kentucky Independent College Foundation, a fundraising organization founded in 1952, and the Council on Independent Kentucky Colleges and Universities.
.
---
Compare More Colleges and Universities

Find more schools to match to your needs.