Vermont Private Colleges and Universities
Looking for Private Colleges and Universities in Vermont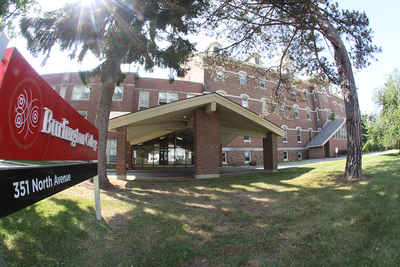 Vermont is a thriving place for learning, offering a wide range of public and private colleges, universities, and distance learning opportunities. Whether your passion is technology, agriculture, the arts, or general business studies, there are educational resources to fit your needs at one of Vermont's private colleges. Private colleges and universities can be found throughout the state of Vermont, and can vary greatly in size and enrollment.
Vermont private colleges and universities offer a wide range of education programs with degrees and certificates up to the doctoral level, as well as professional degrees such as law and medicine.
Vermont students enjoy a choice of 30 schools and universities within the state, including six public schools, 17 private institutions and a number of specialty schools, community colleges and online learning opportunities. Many top schools are located in the city of Burlington, including the University of Vermont, the only research university in the state. These Vermont private colleges are diverse in charm, academic prominence, and roots. Some private colleges or schools have a religious affiliation; others are secular. Private colleges and universities may be profit or non-profit institutions. Typically, Vermont independent colleges or private schools give weight to personal characteristics and activities in addition to considering GPA and test scores.
Private Colleges and Universities in Vermont includes:
Champlain College in Burlington, VT
Norwich University in Northfield, VT
Bennington College (Bennington)
Burlington College (Burlington)
Vermont College of Fine Arts (Montpelier)
Vermont Law School (South Royalton)
Landmark College in Putney, Vermont
The largest being Norwich University with 3,242 full time students. Landmark College is the most expensive with an in-state tuition of $49,000. On average, how much does it costs to attend private college in Vermont? The average annual in-state private college tuition in Vermont is $31,131 in 2013.
Association of Vermont Independent Colleges.
The Association of Vermont Independent Colleges (AVIC) is the only statewide organization that serves exclusively the interests of private higher education in Vermont. AVIC provides public policy leadership, fosters cooperative efforts among institutions, and serves as the liaison between 19 independent institutions and the state and federal government.
Established in 1981, the association seeks to strengthen the quality of higher education in Vermont, increase accessibility to the broadest range of students, and foster cooperative efforts among its member institutions and all segments of higher education.
Fast Facts
Vermont's independent colleges and universities have a positive impact on Vermont communities and the state.

The Vermont independent colleges:
Enroll nearly 19,000 students or 42% of all students enrolled in Vermont
Confer 53% of the degrees awarded in Vermont each year
55% of our bachelor degree-seeking students graduate within four years compared to 39% at public institutions
Offer associate degrees and certificate programs to retrain Vermont's workforce
Make access possible to baccalaureate degree programs throughout Vermont
Enroll large numbers of Vermont students, as do the public colleges, but independent college students have more opportunities to learn with students from all parts of the country
Provide 70% of Vermont's teacher preparation programs
Students at independent colleges annually contribute approximately 895,400 hours of volunteer time worth over $42 million. An estimated 88% of that time is with K-12 organizations
Offer many educational, recreational, cultural opportunities free or at minimal cost to their communities
---
Vermont Colleges, Universities, & Schools
Compare More Colleges and Universities

Find more schools to match to your needs.