California Public Colleges and Universities
Public Colleges in California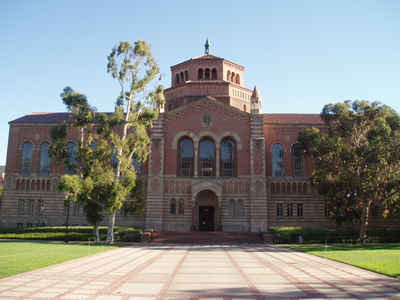 Students do not just attend California's public colleges and universities based on their academic reputations alone. Many are drawn by the stunning beauty that has made California famous all over the world. Few states have managed to meld natural beauty with man-made creations as seamlessly as California has with it gorgeous coastlines and beaches, wine country with expansive vineyards, and mountain getaways with ancient forests, and diverse climates, California has much to offer college students regardless of what type of environment suits you best.
California has the eighth largest economy in the world and is a leader in science and technology, high-tech exports, foreign direct investments, and research and development. The largest employers falls within the sectors of government, trade, transportation and utilities, and professional and business services.
California is home to a large number of private and public institutions. There are thirty-four public 4-year state universities and colleges in California. California's public schools operate under one of three college and university systems, the University of California System, That California State University System, and the California Community College System. California State University system overall it is the largest system of its kind in the United States.
The California Department of Education oversees the state's secondary and higher education systems. Its major goals include increasing degree completion among the state's adults; increasing college-going rates; and overall increasing the number of college-educated workers. California's public universities were once the envy of the world. Under the state's pioneering 'master plan' for higher education, signed into law in 1960, the top 12.5% of graduating high-school students in the state are guaranteed entry to the well-respected University of California (UC) system; the California State University (CSU) system is open to the top third.
California State University System has 23 campuses spanning from Humboldt State University down to San Diego State University with the popular California State University, Fullerton and California State University, Long Beach in between.
California State University System Schools Include:
California State University Chico (Chico)
California State University East Bay (Hayward)
California State University Fresno (Fresno)
California State University Los Angeles (Los Angeles)
California State University Monterey Bay (Seaside)
California State University Northridge (Northridge)
San Diego State University (San Diego)
Humboldt State University Arcata
San Diego State University San Diego
San Francisco State University San Francisco
San José State University San Jose
Sonoma State University Rohnert Park Sonoma
The University of California System currently operates 11 schools, with 2 specializing in graduate studies only.
University of California System Schools include:
University of California Berkeley (Berkeley)
University of California Irvine (Irvine)
University of California Los Angeles (Los Angeles)
University of California San Diego (La Jolla, San Diego)
University of California Santa Cruz (Santa Cruz)
Third-largest university system in the United States is the California State University (CSU)
The most popular college in California being University of California Los Angeles. The University of California Berkeley is the most expensive public school in California. You can't discuss prestige without also mentioning Stanford University.
The University of California is well known for the Lawrence Berkeley National Laboratory, a national laboratory the school administers directly for the U.S. Department of Energy.
If you reside in the state of California are searching for just the right online college degree program for you, you can rest assured that you'll find just what you're looking for. Distance learning programs offer you a great deal of flexibility for your continuing education.
---
California Colleges, Universities, & Schools
Compare More Colleges and Universities

Find more schools to match to your needs.