Domestic Violence Resources
Domestic Abuse - Spousal Abuse Resources

Domestic violence (also known as domestic abuse or spousal abuse) occurs when a caregiver, family member, partner or ex-partner attempts to physically or psychologically dominate another. Domestic violence often refers to violence between spouses, or spousal abuse but can also include cohabitants and non-married intimate partners. Domestic violence occurs in all cultures; people of all races, ethnicities, religions, sexes and classes can be perpetrators of domestic violence. Domestic violence is perpetrated by both men and women.
It can take many forms. Here are some types of abuse: Physical abuse is the use of physical force; sexual abuse means any forced sexual activity; emotional abuse includes threats, constant criticism and put-downs. Controlling access to money and controlling activities are other abusive behaviors.
When Domestic Violence Comes To Work.
Domestic violence is the leading cause of injury to women in America.
Homicide is the leading cause of death for women on the job.
Each year, domestic violence costs American business between $3 to $5 billion for medical expenses alone.

Employers lose another additional $100 million in lack of productivity, poor job performance, absenteeism, tardiness, increased sick days and lost workdays.

Call the National Domestic Violence Hotline at 1-800-799-SAFE or 1-800-787-3224 (TDD).
The Sounding Board Counseling Center (SBCC) is a comprehensive mental health facility. We have facilitated the emotional well being and growth of individuals, Couples, and Families since 1979. Featuring an Online Listing of Domestic Violence Shelters.
If you need information on state legislation contact your state domestic violence coalition or a local domestic violence program. For a listing of state domestic violence coalitions, go to the following web site:
If you need information on federal legislation go to the following web sites:
---
Guide to State Resources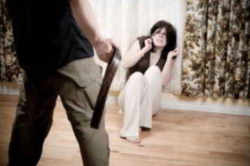 Domestic violence and abuse can happen to anyone. There is help available.