Missing Persons and Missing Children
Organizations dedicated to the protection and recovery of missing, abused and exploited children
Everyday in the United States, 3,000 children are reported missing. With your help, these children can finally come home. Please take a moment to look through the pictures above and then visit www.ncmec.org for more information.
Your support is appreciated, with all the battles that America deals with, this is a fight that must be won and with your support it will be. If you would like to make a financial or other type of contribution to the NCMEC, please Donate Now to NCMEC. Click here to find out about giving opportunities
If you have any information regarding missing children please contact The National Center for Missing and Exploited Children at 1-800-THE-LOST
The CyberTipline handles leads from individuals reporting the sexual exploitation of children.
If you know about a child who is in immediate risk or danger, call your local police. If you have any information on a missing child, call
1-800-THE-LOST.
Remember, in 40 seconds another child will be reported missing. Don't let it be yours!
---
Missing Children
Alert!
Call the 24-hour Hotline
1-800-THE-LOST
1-800-843-5678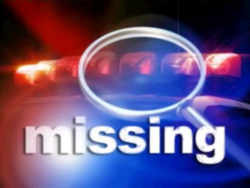 Missing Children

When a child goes missing the National Center for Missing & Exploited Children? is ready to assist families and law enforcement agencies 24 hours a day. Each case brings its own set of unique challenges, and NCMEC is prepared to help meet those challenges.