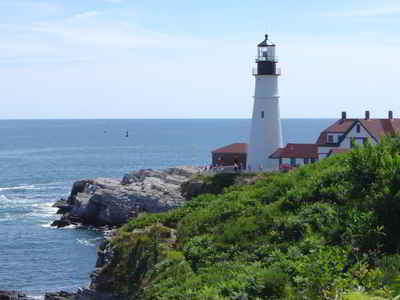 State Economy
The United States is one of the largest and most technologically developed countries in the world. The Gross Domestic Product of the country in terms of purchasing power parity of the country has reached at $12.36 trillion (2005 est.). A central feature of the US economy is a reliance on private decision-making ("economic freedom") in economic decision-making. This is enhanced by relatively low levels of regulation, taxation, and government involvement, as well as a court system that generally protects property rights and enforces contracts.
Maine Economy
Agriculture and Industry in Maine
Maine economy is a set of human and social activities and institutions related to the production, distribution, exchange and consumption of agriculture and industry goods and services. The balance between Maine various economic sectors differs largely between various regions and other states in the US.
Maine's real gross state product in 2012 was estimated to be $45,986 which was $141,454 and 76% lower than the national state average, $187,440. Maine has the 44th highest GSP out of the 50 states.Maine has a wealth of natural resources that support a large part of the state's economy. Nearly 89% of Maine's land area is covered by forest. As a result, the state is one of the world's leading producers of paper products. Mineral deposits within the state include granite (used for construction throughout the United States), sand and gravel, and zinc.

Wooden shipbuilding was historically one of Maine's most important industries. Shipbuilding has greatly declined in recent decades, but the state now produces warships at the Bath Iron Works. It is one of the state's largest single employers.

Large amounts of lobster and sardines are harvested from the waters off the coast. Rich farmlands to the west produce dairy products, poultry, eggs, potatoes, blueberries, hay and apples.

Tourism remains a significant industry for the state. Resorts along Maine's coast and on its numerous islands attract many visitors to the state each year.

Maine Agriculture:
Seafood, poultry and eggs, potatoes, dairy products, cattle, blueberries, apples.
Maine Industry:
Paper, lumber, and wood products, electric equipment, food processing, leather products, textiles, tourism.
The Bureau of Economic Analysis estimates that Maine's total gross state product for 2003 was $41 billion. Its per capita personal income for 2003 was $29,164, 29th in the nation.

Maine's agricultural outputs are seafood (notably lobsters), poultry and eggs, dairy products, cattle, blueberries, apples, and maple sugar. Aroostook County is known for its potato crops. Western Maine aquifers and springs are a major source of bottled water (Poland Spring water is the Northeast's preferred brand). Its industrial outputs are paper, lumber, and wood products, electronic equipment, leather products, food processing, textiles, and tourism. Naval shipbuilding and construction remain key as well, with Bath Iron Works in Bath and Portsmouth Naval Yard in Kittery.

Maine ports play a key role in national transportation. Around 1880, Portland's rail link and ice-free port made it eastern


Canada's principal winter port, until the aggressive development of Halifax, Nova Scotia, in the mid-1900s. In 2001, Maine's largest city surpassed Boston as New England's busiest port (by tonnage), due to its ability to handle large tankers.

Maine has a small trapping industry, which, with 3,157 resident trappers, is nevertheless larger than that of most Eastern states (Source: Portland Press Herald, January 23, 2005. Note: Many trappers are part-time). The principal pelt taken by value is beaver. Historically, however, beaver trapping was much more significant in the North Woods and Canadian Maritimes than the small industry of today and was the cause of much early wealth and many trading settlements.

Maine has very few large companies that maintain headquarters in the state, and fewer than before due to consolidations and mergers, particularly in the pulp and paper industry. Structurally, this could be a weakness in an economy that depends on extracting forest and sea resources, because decisions that affect the long-range stability of the resource base are being made in distant locations which do not have to live on a day to day basis with the consequences of their policies. Some of the very few large companies that do maintain headquarters in Maine include Fairchild Semiconductor (South Portland) , IDEMaine Laboratories (a large veterinary biotech company in Westbrook) and the famous outdoor supply retailer L. L. Bean (Freeport). Maine is also the home of The Jackson Laboratory, a non-profit institution and the world's largest mammalian genetic research facility.
---