Business Training Programs & Business Degrees
Business degree programs gives you the requisite skills and knowledge to make decisions in real-world environments.
Looking to become a success in the business world? You'll need a quality education and hands-on training in order to achieve your full potential.
Because we live in a global economy, business training is necessary if you want to excel in most of the major markets. This doesn't necessarily mean that you need to have an MBA, but it does mean that you must possess a deep understanding of economics, international markets, accounting, and marketing. Given how important these skills are, it should be no surprise that the number of business programs has risen substantially around the world.
---
---
Get Your Degree!
Find schools and get information on the program that's right for you.
Powered by Campus Explorer
The purpose of any business degree program is to give you the requisite skills and knowledge to allow you to make decisions in real-world environments, taking into consideration the many different forces of budgeting, human resources, strategy and competition that you will face in the business world. A successful business program will teach you how to think like a leader, work within the framework of an institution of any size of type (large corporation, small business, non-profit, government entity) and learn about the marketplace in which you'll be operating.

A business degree will show you how to better communicate with co-workers, customers, and upper management, and make use of the wide variety of research and analytical tools at your disposal. You will be well prepared to succeed in any kind of industry.
Finding the Right Business Programs for You
Different business programs offer different levels of training depending on what type or profession or career you want to pursue. At the very least, however, make sure you research those programs that provide you with a foundation in accounting, marketing, and economics. Armed with these essential skills, you should be able to navigate your way through most business situations.
There are an enormously wide range of degrees in a large number of business disciplines that would allow you to make yourself more marketable to potential employers. Business Programs come in many different shapes and sizes. Here is a list of the more popular degree options:
Marketing
Accounting
Finance
Human Resources Management
Management of Information Systems
Leadership
Management
Business Administration
Online Schools versus Campus Programs
Unless you are in a major city, you might not live near a business program that suits your needs. Fortunately, many programs have gone online, so proximity and distance are no longer factors. If you have an Internet connection, you have access to numerous business programs. You can work at your own pace. You can study from home or from work. You never have to commute.

The advantages of online education are numerous. Not surprisingly, many business professionals around the globe have received their training through Internet based distance learning. If you join their ranks, there is no limit to the number and type of positions you can pursue. Business training is that versatile.
---
Local Business Schools
Compare More Colleges and Universities

Find more schools to match to your needs.
Colleges & Universities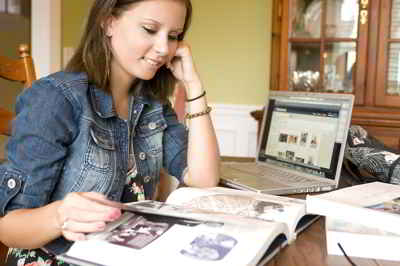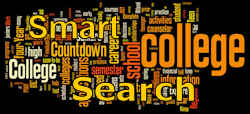 Get Your Degree!
Find schools and get information on the program that's right for you.
Powered by Campus Explorer