Find the Right School
Online Colleges
Campus Colleges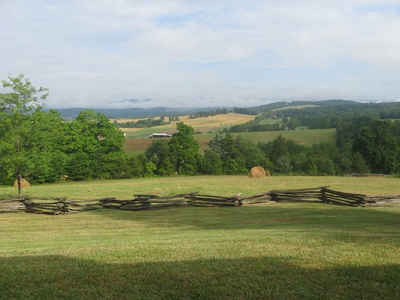 Alabama Counties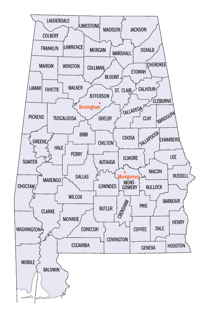 Click Image to Enlarge
Alabama Counties
Alabama currently has sixty-seven counties. The oldest county, Washington, was created on June 4, 1800, when what is now Alabama was then part of the Mississippi Territory. The newest county is Houston, created on February 9, 1903.

In 1820, Alabama had 29 counties. By 1830 there were 36, with Indians still occupying land in northeast and far western Alabama. By 1840, 49 counties had been created; 52 by 1850; 65 by 1870; and the present 67 counties by 1903.
Wilcox County, Alabama
Wilcox County History, Geography, and Demographics
County Seat: Camden
Year Organized: 1819
Square Miles: 889
Court House:

12 Water Street
County Courthouse Annex
Camden, AL 36726-0488
Etymology - Origin of County Name
It was named for Lt. Joseph M. Wilcox who fought in the Creek Wars.
Demographics:
County QuickFacts: Census Bureau Quick Facts
County History
Wilcox County, Alabama

Formed by an act of the Alabama legislature on 1819 Dec. 13. It was named for Lt. Joseph M. Wilcox who fought in the Creek Wars. The county is located in the south-central part of the state, in the Black Belt region. It encompasses 883 square miles. The county was a center of Alabama antebellum plantation life.

Today it is largely agricultural and rural. The county seat of Wilcox County is Camden. Other towns include Lower Peach Tree, Millers Ferry, Pine Apple, Pine Hill and Snow Hill.

According to the census of 2000, there were 13,183 people, 4,776 households, and 3,376 families living in the county. The population density was 6/km˛ (15/mi˛). There were 6,183 housing units at an average density of 3/km˛ (7/mi˛). The racial makeup of the county was 27.51% White, 71.90% Black or African American, 0.14% Native American, 0.13% Asian, 0.02% Pacific Islander, 0.11% from other races, and 0.19% from two or more races. 0.74% of the population was Hispanic or Latino of any race.

There were 4,776 households out of which 36.00% had children under the age of 18 living with them, 39.80% were married couples living together, 26.50% had a female householder with no husband present, and 29.30% were non-families. 27.50% of all households were made up of individuals and 11.90% had someone living alone who was 65 years of age or older. The average household size was 2.70 and the average family size was 3.31.

In the county the population was spread out with 30.70% under the age of 18, 9.10% from 18 to 24, 25.50% from 25 to 44, 21.00% from 45 to 64, and 13.70% who were 65 years of age or older. The median age was 34 years. For every 100 females there were 87.20 males. For every 100 females age 18 and over, there were 81.00 males.

The median income for a household in the county was $16,646, and the median income for a family was $22,200. Males had a median income of $26,216 versus $17,274 for females. The per capita income for the county was $10,903. About 36.10% of families and 39.90% of the population were below the poverty line, including 48.40% of those under age 18 and 32.10% of that age 65 or over.

Neighboring Counties:
Northeast: Dallas County; Lowndes County
Southeast: Butler County
South: Monroe County
Southwest: Clarke County
Northwest: Marengo County
Cities and Towns:
- Camden

(County Seat)

town
Incorporated Area
- Oak Hill
town
Incorporated Area
- Pine Apple
town
Incorporated Area
- Pine Hill
town
Incorporated Area
- Yellow Bluff
town
Incorporated Area
County Resources:
Enter County Resources and Information Here

County Resources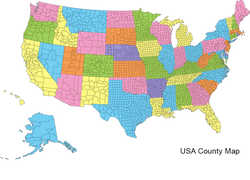 The history of our nation was a prolonged struggle to define the relative roles and powers of our governments: federal, state, and local. And the names given the
counties
, our most locally based jurisdictions, reflects the "characteristic features of this country!"