Alabama Famous People
Famous Americans: History and Biographies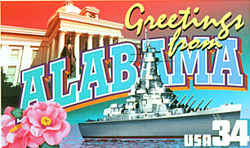 Links to histories and biographies of the famous people of Alabama. Many famous people of Alabama have made significant contributions to the history of our nation and the state of Alabama. These famous Americans, famous entertainers, famous players, famous scientist, famous singers, famous statesmen, famous women, heroes, great explorers, and others Alabama famous Americans have all made Alabama their home. This list includes Alabama historical figures, celebrities and those individuals of Alabama who have influenced the lives of others.
---
---
More Famous People of Alabama
Find more more Alabama famous people below. You may not even realize many of these famous people were born in Alabama or notable associated with Alabama, including actors, actresses, explorers, historical figures, inventors, musicians, novelists, professional athletes, important politicians, singers, sport stars and more.
Ralph Abernathy civil rights activist, Linden
Evan Frank Allison (1865-1937) Conservationist West Alabama
Tallulah Brockman Bankhead actress, Huntsville
Hugo LaFayette Black jurist, Harlan
Richard C. Boone (1937–2013) Civil Rights Activist, Minister. An African-American civil rights activist known for his involvement in the Selma march of 1965.
Marva Collins educator, Monroeville
Bobby Goldsboro entertainer, Dothan
William Crowford Gorgas army officer, physician, Mobile
Willie Davenport (1943–2002) Military Leader, Track and Field Athlete. American track star Willie Davenport won a gold medal at the 1968 Summer Olympics and competed at the 1980 Winter Games with the U.S. bobsled team.
Lionel Hampton jazz musician, Birmingham
William Christopher Handy composer, Florence
Emmy Lou Harris singer, Birmingham
Evander Holyfield (1962-) Boxer
Bo Jackson (1962-) Baseball Player, Football Player
Kate Jackson actress, Birmingham
Percy Lavon Julian inventor, Montgomery
Coretta Scott King civil rights leader, Marion
Jim Nabors actor, Sylacauga
Terrell Owens (1973-) Athlete, Football Player Terrell Owens is a longtime National Football League wide receiver whose career has been marked by Hall of Fame numbers and controversial statements.
Satchel Paige (c. 1906–1982) Baseball Player
Jimmie Rodgers singer, Geiger
David Satcher surgeon general, Anniston
Waldo L. Semon inventor, Demopolis
Ozzie Smith (1954-) Baseball Player
George Wallace governor, Clio
William Weatherford (Red Eagle) Creek indian leader
---
Colleges & Universities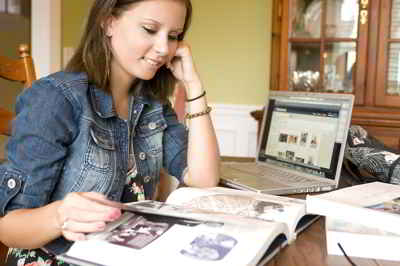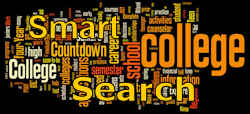 Get Your Degree!
Find schools and get information on the program that's right for you.
Powered by Campus Explorer