Alabama Famous People
Famous Americans: History and Biographies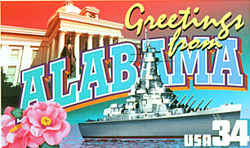 Links to histories and biographies of the famous people of Alabama. Many famous people of Alabama have made significant contributions to the history of our nation and the state of Alabama. These famous Americans, famous entertainers, famous players, famous scientist, famous singers, famous statesmen, famous women, heroes, great explorers, and others Alabama famous Americans have all made Alabama their home. This list includes Alabama historical figures, celebrities and those individuals of Alabama who have influenced the lives of others.
More Famous People of Alabama
Ralph Abernathy civil rights activist, Linden
Tallulah Brockman Bankhead actress, Huntsville
Hugo LaFayette Black jurist, Harlan
Marva Collins educator, Monroeville
Zelda Sayre Fitzgerald born in Montgomery, Alabama, the daughter of an Alabama State Supreme Court Justice. Although she was from a conservative family, she became known as a rebel, especially once she left home for the University of Alabama, where she became a stereotypical "flapper" of the 1920s. Zelda married young writer F. Scott Fitzgerald and the two became the epitome of the high living, wild, Jazz age couple. Zelda published numerous essays and short stories before her mental health deteriorated and she spent the remainder of her life in and out of institutions.
Bobby Goldsboro entertainer, Dothan
William Crowford Gorgas army officer, physician, Mobile
Lionel Hampton jazz musician, Birmingham
William Christopher Handy composer, Florence
Emmy Lou Harris singer, Birmingham
Zora Neale Hurston Although author Zora Neale Hurston was actually born in Alabama, she considered Florida her home. She attended Howard University and had her first manuscript published there. Later, she moved to New York and became part of the Harlem Renaissance of the 1920s along with other African American writers like Langston Hughes. Her most powerful work is usually considered to be "Their Eyes are Watching God."
Kate Jackson actress, Birmingham
Percy Lavon Julian inventor, Montgomery
Coretta Scott King civil rights leader, Marion
Jim Nabors actor, Sylacauga
Osceola (1804 – January 30, 1838), born as Billy Powell, became an influential leader of the Seminole in Florida. Of mixed parentage, Creek, Scots-Irish, and English, he was raised as a Creek by his mother, as the tribe had a matrilineal kinship system. They migrated to Florida when he was a child, with other Red Stick refugees, after their defeat in 1814 in the Creek Wars.
Jimmie Rodgers singer, Geiger
David Satcher surgeon general, Anniston
Waldo L. Semon inventor, Demopolis
George Wallace governor, Clio
William Weatherford (Red Eagle) Creek indian leader
Colleges & Universities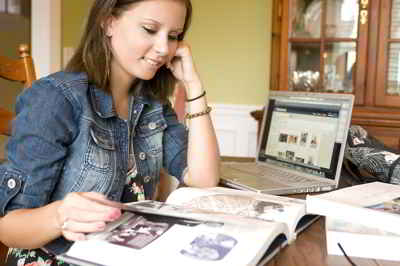 With access to over 8,500 schools to choose from!
Get Your Degree!
Find schools and get information on the program that's right for you.
Powered by Campus Explorer