Online Articles
Campus Articles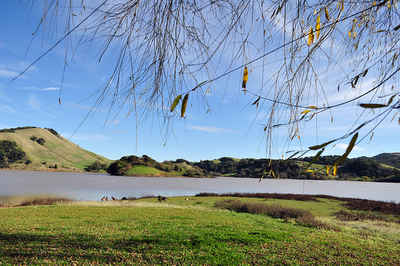 California Counties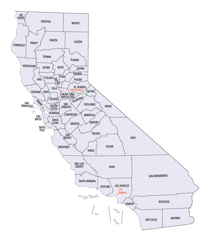 Click Image to Enlarge
California Counties
The U.S. state of California is divided into fifty-eight counties. On January 4, 1850, the California constitutional committee recommended the formation of 18 counties. They were Benicia, Butte, Fremont, Los Angeles, Mariposa, Monterey, Mount Diablo, Oro, Redding, Sacramento, San Diego, San Francisco, San Joaquin, San Jose, San Luis Obispo, Santa Barbara, Sonoma, and Sutter. On April 22, the Counties of Branciforte, Calaveras, Coloma, Colusi, Marin, Mendocino, Napa, Trinity, and Yuba were added. Benicia was renamed Solano, Coloma to El Dorado, Fremont to Yola, Mt. Diablo to Contra Costa, San Jose to Santa Clara, Oro to Tuolumne, and Redding to Shasta. One of the first state legislative acts regarding Counties was to rename Branciforte County to Santa Cruz, Colusi to Colusa, and Yola to Yolo.

The last California county to have been established is Imperial County in 1907.
Get Your Degree!
Find schools and get information on the program that's right for you.
Powered by Campus Explorer
Get Your Degree!
Find schools and get information on the program that's right for you.
Powered by Campus Explorer
Madera County, California
Madera County History, Geography, and Demographics
County Seat: Madera
Year Organized: 1893
Square Miles: 2,138
Court House:

209 W. Yosemite Avenue
County Courthouse
Madera, CA 93637-3534
Etymology - Origin of County Name
Created 1893, from a portion of Fresno County lying north of the San Joaquin River. Madera in Spanish signified "timber." The county derived its name from the town of Madera, named when the California Lumber Company built a flume to carry lumber to the railroad there in 1876.
Demographics:
County QuickFacts: Census Bureau Quick Facts
County History
Madera County was formed in 1893 from parts of Fresno County
"Madera" is the Spanish word for "lumber", the first industry in the County. Part of the historic Sugar Pine Railroad remains as a tourist attraction. A huge flume once ran from the high Sierra Forest area down to Madera. One of the engineering marvels of early California, its history is preserved in articles and photos in the County Museum located in the beautiful old granite Courthouse in Madera. A replica of a section of the flume is on display. The Raymond Granite Company quarry supplies granite for some of the nation's outstanding public edifices. The mountain area is rich in the history of the 1859 California Gold Rush towns, with such names as Coarsegold, Finegold, Grub Gulch, Ahwahnee and Nipinnawassee. Panning for gold is still popular for both fun and profit. In 1855, a portion of Madera County separated from Mariposa County when Fresno became a County and in 1856, the rest of Madera separated from Mariposa County and became a County.

The growth of the territory known as Madera County has progressed in waves. The first small wave of men was composed of a few explorers, soldiers, trappers, and Spanish speaking settlers with Mexican land grants. These men came in the first half of the last century, and few stayed longer than a few months.

The discovery of gold brought the first big wave of immigrants, most of them placer miners who worked along the streams that were rich in precious metal, and soon a new mining era came with the development of hard-rock ledge mining for gold, silver and copper.

In 1919, a group known as the Gold Chain Council was formed to get what was then a dirt road of various qualities, conditions and dimensions made into a State highway. It obviously was successful, and continues to this day as the oldest highway association in California.

The State Legislature officially named Highway 49 the "Mother Lode Highway" in 1921. At that time, it extended south only as far as Mariposa, and the section from Mariposa to Oakhurst was known as Bootjack Road. In 1969, the State Highway Commission and State Legislature finally incorporated Bootjack Road into Highway 49. Oakhurst rightfully received recognition and was legitimized as the southern terminus of the scenic and famous route which winds its way through eleven counties.

Gold fever hit the hills here in 1849 and 50 but the actual gold rush came more slowly. Previously, no one had any good reason to explore the mountains and they had remained virtually uninhabited wilderness.

The records show that one early resident of the area, Jim Savage, employed Chinese to work the San Joaquin River for him. At first, Jim was involved in fighting the Indians, but as the area became more populated, he made friends with them, even to the extent of marrying at least five Indian girls, one from each tribe. He is given credit for the discovery of Yosemite Valley on March 27, 1851, and named it after the tribe which inhabited it.

Legend has it that at one time there were 5,000 residents in Grub Gulch and 10,000 in Coarsegold. However, local records do not confirm these figures. An 1853 Army report placed a considerable number of Chinese at Millerton and in Coarsegold Gulch in 1854. Later 2,000 were reported to have worked in the Raymond area. There is considerable evidence of Chinese labor in that area; miles of stone walls meander through hills between Raymond and Mariposa. Local ranchers hired the Chinese to clear their fields of rocks and to use them for boundary fences. They were built without mortar and still stand today.
Geography
According to the U.S. Census Bureau, the county has a total area of 2,153 square miles (5,577 kmē), of which, 2,136 square miles (5,532 kmē) of it is land and 17 square miles (45 kmē) of it is water. The total area is 0.81% water.

Neighboring Counties:
North: Tuolumne County
Northeast: Mono County
South: Fresno County
West: Merced County
Northwest: Mariposa County
Local Colleges, Universities, and Schools
Find the Right School
Compare Colleges and Universities
Match schools to your needs.
County Resources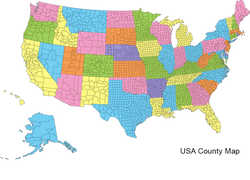 The history of our nation was a prolonged struggle to define the relative roles and powers of our governments: federal, state, and local. And the names given the
counties
, our most locally based jurisdictions, reflects the "characteristic features of this country!"
Get Your Degree!
Find schools and get information on the program that's right for you.
Powered by Campus Explorer
Get Your Degree!
Find schools and get information on the program that's right for you.
Powered by Campus Explorer
Get Your Degree!
Find schools and get information on the program that's right for you.
Powered by Campus Explorer