Find the Right School
Begin Now
Online College Articles
Campus College Articles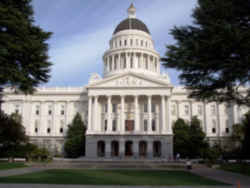 History Timelines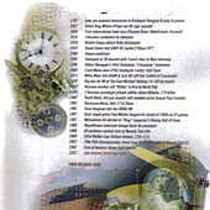 California Symbols
Amphibian
,
Animal
,
Bird
,
Colors
,
Dance
,
Fife and Drum Band
,
Fish
,
Flag
,
Flower
,
Folk Dance
,
Fossil
,
Gemstone
,
Gold Rush Ghost Town
,
Grass
,
Historical Society
,
Insect
,
Marine Fish
,
Marine Mammal
,
Military Museum
,
Marine Reptile
,
Mineral & Mineralogic Emblem
,
Motto
,
Nicknames
,
Poet Laureate
,
Prehistoric Artifact
,
Quarter
,
Reptile
,
Rock & Lithologic Emblem
,
Seal
,
Silver Rush Ghost Town
,
Soil
,
Song
,
Tall Ship
,
Tartan
,
Theatre
,
Tree
State Symbols

Get Your Degree!
Find schools and get information on the program that's right for you.
Powered by Campus Explorer
Get Your Degree!
Find schools and get information on the program that's right for you.
Powered by Campus Explorer
Get Your Degree!
Find schools and get information on the program that's right for you.
Powered by Campus Explorer
Get Your Degree!
Find schools and get information on the program that's right for you.
Powered by Campus Explorer
Get Your Degree!
Find schools and get information on the program that's right for you.
Powered by Campus Explorer
California History Timeline
Important Dates, Events, and Milestones in California
Offers a chronological timeline of important dates, events, and milestones in California history.

California's earliest inhabitants were Asians who traveled the Bering Strait into North America using a now-vanished land bridge. More than 10,000 years ago, they settled throughout the region's diverse geographic areas and climates. Deserts and high mountains helped to separate these groups, and they lived peacefully in relative isolation from one another. Over many years, distinctive differences in lifestyle and culture developed among these groups, which included the Hupa, the Maidu, the Pomo, the Modic, and the Mohave tribes. More than 135 language dialects emerged.

The first Spanish missionaries arrived in California in the 1700s, but California didn't become a U.S. territory until 1847, as part of the treaty ending the Mexican-American War. Shortly thereafter, the discovery of gold at Sutter's Mill in 1848 inspired a wave of settlers to head to the west coast in search of fortune. In 1850 California became the 31st state, and is now the third largest state behind Alaska and Texas.

1510 - California is first used in a romance novel published in Spain 1510 and written by Garcia Ordoñez de Montalvo, the translator of the Amadis de Gaul, and called Las Sergas de Esplandián, or "Adventures of Esplandian".

1533 - Two ships make their way northward from Tehuantepec and land at the very tip of Baja California at La Paz Harbor. Local residents kill 20 of the landing party and the ships retreat. For details of the early explorers,

1535 - Hernando Cortés leads a return expedition to La Paz and plants a small colony there. It fails after a couple of years and the settlers return to the mainland.

1539 - Francisco de Ulloa explores the gulf of California; he also rounds the tip of Baja and explores up its western coast.

1540 - Antonio de Mendoza, Viceroy of New Spain, sends a second sea expedition under Hernando de Alarcon up the Gulf of California where they enter the mouth of the Colorado River and become the first Europeans to stand on California soil.

1542 - The Portuguese-born sailor, Juan Rodriguez Cabrillo, became the first European to explore California, landing at San Diego on September 28. He went on to discover the Catalina Islands, the sites of San Pedro and Santa Monica and the Santa Barbara Channel Islands.
Sep. 28 - Juan Rodríguez Cabrillo, on the authority of the Viceroy of New Spain, sails up the coast of California in the San Salvador, stepping onshore at the present-day harbor of San Diego (the official "discovery" of California).
Oct. 7 - Pimungans of Santa Catalina Island paddle out to greet the Spanish galleon; they were invited aboard ship and gifts were exchanged. Cabrillo claimed the island for the King of Spain and gave it the name San Salvador, after his ship.
November - Cabrillo lands on San Miguel island in the Santa Barbara Channel . The sailors get into a fight with the inhabitants -- no word on casualties, but Cabrillo is noted as having broken a leg. The party continues to sail north almost to present day Fort Ross, 42°N. At Morro Bay, they spot the 534 foot rock.
Nov. 22 - New laws passed in Spain aimed at giving native populations of New Spain some protection against enslavement.
1545 - A typhus epidemic kills hundreds of thousands of natives and some colonists in Cuba and New Spain -- one of the first of a continued series of European-borne diseases that decimated the native populations.
1579 - Sir Francis Drake landed north of San Francisco Bay and claimed the territory for England.
1602 - Sebastibn VizcaNno, another Spaniard, explored the coast and Monterey Bay
1665 - José de Gálvez arrives in Mexico as Visitor General of New Spain. Periodically insane - thinks he is God, Montezuma, or the King of Sweden - he lauches an ambitious program of colonizing Alta California, implemented by his emissary, Padre Junipero Serra.
1669 -
Gaspar de Portolb, governor of the Californias, led an expedition up the Pacific coast and established a colony and California's first mission on San Diego Bay. He later established a presidio at Monterey, which became the capital of Alta California.
For 227 years after the first contact, no European settled in Alta California, the territory of today's state.
1769 -
The entrance to San Francisco Bay, La Boca del Puerto (The mouth of the Port) is discovered on November 1 by Sergeant Jose Ortega.
San Diego De Alcala, the first of 21 missions established by Franciscan padres under the leadership of Father Junipero Serra, was founded. The missions extend along a 650-mile trail, the El Camino Real, from San Diego to Sonoma.
Spanish explorer Gaspar de Portola (1723-86) led expedition from Mexico to establish settlements in Alta California; he arrived in San Diego June 29; on July 14, Portola's party discovered Monterey Bay; on November 2, San Francisco Bay. As commander, Portola served as Alta California's governor from March 1769 to July 1770.
1775 - The Continental Congress names Benjamin Franklin the first Postmaster General in 1775
1776 - The first colonizing party arrived to found the Presidio of San Francisco and Mission Dolores. La Misión de San Francisco de Asis (Mission Dolores) is designated as Registered Landmark Number One of the City and County of San Francisco. The Mission Church is the oldest intact building in San Francisco, and one of the oldest Mission Churches in California. The first mass celebrated at the Mission was on June 29, 1776 (5 days before the signing of the Declaration of Independence). Mission Dolores was the sixth of 21 missions established by the Franciscans. Mission Dolores established.
Late 1800's - The trans-continental railroad system was established with funding from the "Big Four," a group of men whose economic influence helped shape California's industrial industry--Charles Crocker, Mark Hopkins, Collis P. Huntington, and Leland Stanford. The system included tracks throughout California's Sierra Nevada region as well as connecting New Mexico, Colorado, Arizona, Mexico, Utah, and Nevada for mining and travel opportunities.
1812 - Russian fur traders established Fort Ross, north of San Francisco
1820 - Early in the nineteenth Century, ships from Boston began to visit the Spanish towns and Missions along the upper and lower California coast. They came first to barter for both otter and beaver pelts; later for tallow, hides, and materials used by the natives and settlers. In the 1820s American trappers and hunters began to drift into the State from the East. These early pioneers of the West were sometimes harshly treated by the earlier Spanish governors, later they were welcomed; but they had to show passports and submit to surveillance. Later, some new arrivals married the daughters of wealthy Mexican ranchers, and took up large land grants.
1821 -
Mexico wins its independence from Spain, becoming California's new ruler.
The Russian trading post, Fort Ross, was completed near Bodega Bay, enabling the Russians to further explore the northern California coast as they continued hunting for fur seals and sea otters.
1826 -
Father Jose Altimira, sent from Spain in 1819, engaged in constant flogging and imprisonment of the Native Americans at the Mission San Francisco Solano, and his efforts to "civilize" them soon caused a revolt. Group of angry Native Americans attacked the mission in 1826. After looting and burning buildings and supplies, they forced Father Altimira to flee to Mission San Rafael.
Jedediah Strong Smith and other trappers made the first US overland trip to the area.
1846 - The United States invades Mexico from the east, reaching San Diego in December.
On July 31, 1846, a weary company of about 220 Latter-day Saints passed through the rocky portals of the Golden Gate, anticipating the end of a difficult six-month voyage which took them around the southern tip of South America
On July 9, 1846 Commander J. B. Montgomery raised the American Frag
1848 -
James Marshall discovered gold at Sutter's sawmill in Coloma in January 1848, along the south fork of the American River, thus kicking off the famous Gold Rush of 1849 from whence the term "49ers" was coined.
California became a US holding with the Treaty of Guadalupe, which ended the Mexican War.
1849 - The city catches on fire, after Sydney Ducks allegedly burn down the abode of a merchant who refuses to pay them protection money
1850 - California was admitted into the Union as the 31st state on September 9, 1850.
1851 - On June 9, 1851, at Sydney cove, John Jenkins walked deliberately into a merchants store, picked up the small safe, carried it to a boat at a nearby wharf and coolly rowed out into the bay. The alarm was given, and a number of merchants pursued an overtook the man... --
1853 - California Academy of Sciences is founded.
1855 - September 24 - The preserved heads of Joaquin Murieta and Three-Fingered Jack" were sold at auction today for $36 to satisfy a judgement
1856 -
Following the cleanup of crime by the 1856 Committee of Vigilance came a stimulating improvement in business and prospects, and it was on June 11, 1856, that the City and County of San Francisco was formed, and a new county called "San Mateo" was created out of the remainder of the old County of San Francisco.
What a strange town was that, the San Francisco of 1856, its 30,000 people in speedy transition from a city of tents and shacks to one of brick and stone buildings.
James King of William, editor of the Evening Bulletin, is shot and killed by James Casey.
1858 - Sutro & Co.Founded in San Francisco by Gustav, Charles, and Emil Sutro. The company is the oldest investment banking firm in San Francisco.
1859 - At the pre-emptory request of a large majority of the citizens of these United States, I Joshua Norton, formerly of Algoa Bay, Cape of Good Hope, and now for the last nine years and ten months past of San Fransisco, California, declare and proclaim myself the Emperor of These United States. - Joshua A. Norton, September 17, 1859
1860
California's famous mail courier service, the Pony Express, followed a route which began in Missouri and ended in Sacramento, California. The trips, lasting more than ten days depending on weather conditions, were the first of a kind connecting California's communication system with the Midwest. Riders changed mounts at postal stations which were 15 miles apart. The fastest delivery was a trip in six days, delivering the news of President Abraham Lincoln's assassination.
In 1860 the "Pioche Railroad" was started by the Market Street Railway Company, which graded Market Street. This road at first was operated by steam dummies, later by means of horses.
1861 - Fort Point completed. Built to protect San Francisco from some one who never came. The fort was never fired on nor did it ever have to defend the Gate.
1868 -
On a spring day in 1868, banker James Sloan Hutchinson stepped in to stop two horsemen who were dragging a squealing boar off to market along the street's rough cobblestones. The incident moved Hutchinson to call together a group of fellow humanitarians to found The San Francisco SPCA.
"We propose to publish a bold, bright, fearless and truly independent newspaper, independent in all things, neutral in nothing." With this emphatic statement of purpose, Charles and M.H. de Young, two brothers barely twenty years old, launched The Daily Morning Chronicle in 1868. It was just three years since they had borrowed a $20 gold piece to start The Daily Dramatic Chronicle, little more than a theater program and gossip sheet handed out at hotels, theaters, restaurants and saloons. Yet, after only three months of operations, the fledgling paper had scooped all other city dailies with an "extra" on Lincoln's assassination.
1869 - September 6 - The first westbound train arrives in San Francisco.
1870 - By 1870 San Francisco had become the tenth largest city in the United States.
1878 - The American Speaking Telephone Company in San Francisco issues its first list of subscribers on a single sheet
1880 -
January 8 - Emperor Norton drops dead on California St. Between 10,000 and 30,000 people were reported to have attended his funeral.
In 1880, George Hearst accepted a small daily newspaper, the San Francisco Examiner, as payment for a gambling debt. The elder Hearst, now a US senator from California, had little interest in the newspaper business as such, but the event proved pivotal for his son. In the mid-1880s, young Will, a Harvard student at the time, wrote his father a now-famous letter requesting that he be permitted to take over the Examiner:
1882- In the 1840s and 1850s, Chinese laborers were recruited to build the railroads, work the mines, and tend the fields of a growing, prosperous America. By the 1870s, with the motherlode running dry and the economy turning shaky, anti-Chinese sentiment swelled. In 1882, Congress passed the Chinese Exclusion Act, barring all Chinese immigration--a law that was not repealed for more than sixty years.
1883 - "Black Bart", a gentleman bandit who has been robbing Wells Fargo stages throughout northern California, turns out to be respectable bank clerk Charles Bolton.
1891 - San Francisco, Dec. 28 -- The steamer Arago, which arrived here from the north today had one of the roughest voyages of the season. On her last trip she encountered heavy storms and had to be thoroughly overhauled and repaired.
1892 - Sierra Club is founded by 182 charter members. John Muir is elected president. In its first conservation effort, the Sierra Club leads campaign to defeat a proposed reduction in the boundaries of Yosemite National Park.
1898
November 19 - American Anti-Imperialist League founded. Created to protest the annexation of Cuba, Puerto Rico, Guam, and the Philippines after the Spanish-American War, the Anti-Imperialist League was the first national anti-imperialist organization formed in the United States.
Ferry Building built. Ferry transit has played a significant role in San Francisco Bay for almost 150 years. Vessels which brought people during gold rush days were utilized for San Francisco-Sacramento and cross-bay service. Eclipsed by highway and bridge construction during the 1930's, a faster generation of ferries are once more becoming valuable cross-bay connectors offering alternatives to congestion in some corridors, and as emergency alternatives to these same highways and bridges.
1900 - Oil discovered along the Kern River.
1901 - McKinley assassinated - Roosevelt succeeds McK. - Picasso's Blue Period - J.P. Morgan organizes US Steel Corporation
1902 - Trans-Pacific telephone cable connects Canada and Australia.
1903 - The Commonwealth Club of California was founded in 1903 by San Francisco Chronicle editorial writer Edward F. Adams.
1905 -
One of the wonderful aspects of the turn-of-the-century era was the multitude of grandious schemes for the development of California. In the early 1900's, the country had rebounded from the depression of the 1890's, so a renewed sense of optimism was the mood of the day. It was in this frame of mind that prominent San Francisco businessmen schemed to create a coast railroad from San Francisco to Santa Cruz. It was initially called the Ocean Shore Electric Railway. Initial work began in 1905.
The San Francisco Chronicle launches a series which accuses Japanese immigrants of debauching white women, deliberately undermining the school system, and causing crime and poverty in California. The series inspires the founding of The Japanese and Korean Exclusion League with 80,000 members.
1906 -
Lurid flames sweep San Francisco in William Alexander Coulter's (1849-1936) panorama of the largest maritime rescue in United States history .
April 18 - 1906 Earthquake and Fire History
1907 -In the first decade of the twentieth Century, organized labor in San Francisco exercised "more power and influence than labor in any other major American metropolitan area." The year 1901 saw the formation of the Union Labor Party (ULP), a political party which ostensibly represented the interests of the city's workingmen... At this time, with the city considered a "closed shop" town and labor firmly in control of its political machinery, circumstances began to change. Between 1905 and the street railway strike of May 1907, an earthquake, charges of corruption against the mayor and almost all the supervisors, and a struggle for political control between local reform elements and controlling labor interests changed San Francisco politics.
1908 - The FBI originated from a force of Special Agents created in 1908 by Attorney General Charles Bonaparte during the Presidency of Theodore Roosevelt.
1909 - John Muir (1838-1914) was the leader of the movement to save the Hetch Hetchy Valley from despoliation at the hands of the City and County of San Francisco, which wanted the valley for a municipal water supply... Published in late 1909, outlines the preservationist's cause, and was distributed by Muir acting as president of the Society for the Preservation of National Parks...
1910 - Angel Island opened in 1910. For 30 years, Angel Island served as a point of entry to the United States for many immigrants. Like Ellis Island in New York, it processed the entry of people from different parts of the world. Unlike Ellis Island, it also served as a prison for hundreds of Chinese immigrants. The immigration compound at Angel Island was built to enforce an exclusionary law passed in 1882. This law, The Chinese Exclusion Act, was passed to deny entry to Chinese
1911 -
Ishi straggles into Oroville, the last surviving member of his tribe.
In California a special election was held on 10 October 1911 to vote on Senate Constitutional Amendment no. 8 granting suffrage to women. The amendment passed by a margin of 3,507 votes.
1912 -
Japanese Americans owned 12,726 acres of farmland in California.
April 15 - Titanic sinks
1913
California Alien Land Law prohibited "aliens ineligible to citizenship" (ie. all Asian immigrants) from owning land or property, but permitted three year leases.
The Raker Bill, which eventually became the Raker Act, granted the city of San Francisco the right to dam the Hetch Hetchy Valley as a reservoir, and the unfulfilled right of municipalized electricity for the city.
The site of Cabrillo's first landing in California was made a national monument.
1914 - February 5 - Birth of William S. Burroughs
1915 - The task of creating a Palace of Fine Arts for the 1915 Panama-Pacific International Exposition fell to the architect Bernard R. Maybeck, then fifty years old and known for his innovative ideas. Setting to work on this new project, he chose as his theme a Roman ruin, mutilated and overgrown, in the mood of a Piranesi engraving.
1916 -By mid-1916, after viewing the carnage in Europe, the United States saw itself poised with great reluctance on the edge of participation in World War I. Isolationism and anti-preparedness feeling remained strong in San Francisco, not only among radicals such as the Industrial Workers of the World (otherwise known as the IWW, or the Wobblies), but also among responsible labor leaders. At the same time, with the rise of Bolshevism and labor unrest, San Francisco's business community was nervous. The Chamber of Commerce organized a Law and Order Committee, despite the diminishing influence and political clout of local labor organizations. Radical labor was a small but vociferous minority which few took seriously. Violence, however, was imminent. The huge Preparedness Day parade of Saturday, July 22, 1916, was the target date. A radical pamphlet of mid-July read in part, "We are going to use a little direct action on the 22nd to show that militarism can't be forced on us and our children without a violent protest." At 2:06pm, about half an hour into the parade, a bomb exploded on the west side of Steuart Street, just south of Market Street, near the Ferry Building. The bomb was concealed in a suitcase; ten bystanders were killed and forty wounded in the worst terrorist act in San Francisco history.
1920 - When Roger Baldwin founded the ACLU in 1920, civil liberties were in a sorry state. Citizens were sitting in jail for holding antiwar views. US Attorney General Palmer was conducting raids upon aliens suspected of holding unorthodox opinions. Racial segregation was the law of the land and violence against blacks was routine. Sex discrimination was firmly institutionalized; it wasn't until 1920 that women even got the vote.
1921
Arbuckle, Roscoe 'Fatty', 1887 - 1933, screen comedian. Grown-up fat boy of American silent cinema whose career was ruined after his involvement in a 1921 scandal in which starlet Virginia Rappe died.
Charles Beach, his wife Doretta, and children Lela and Claude left Cornwall, Ontario on October 18, 1921.
1922 - In Ozawa v. US, the Supreme Court reaffirmed that Asian immigrants were not eligible for naturalization.
1924 - Congress finally confers citizenship on (some) Native Americans.
1925 - Now, not-withstanding the tremendous advance in all costs, 260,000,000 passengers, including those using transfers, rode on the Market Street Railway Company last year [1924] for a five cent fare, which also entitled them to transfers good all over the system, on cars equipped with modern conveniences ...
1928 - Modern age hockey dawns in the Bay Area with the creation of the California Hockey League.
1929 - With the Great Highway and Ocean Beach Esplanade, costing more than $1,000,000, and financed from the $9,380,000 highway bond issue voted by the people, completed, San Francisco today stands to show visitors from all over the world the finest stretch of highway ever constructed Completion of the highway was climaxed Sunday, June 9, by a monster celebration. More than 50,000 people massed at the end of Lincoln Way. Music from a band of 1014 musicians filled the air in joyous riot, while thousands of autoists tooted horns to add to the noise of the occasion.
1930 - Historians have differed over how to explain the influence of New Deal social policies at the local, state and national levels. Some have argued that Roosevelt's New Deal programs, by expanding the role of government, created opportunities for political entrepreneurs to use federal programs to build a base of support for themselves and the Democratic Party in their communities. The lives of Florence Wyckoff and Helen Hosmer indicate that a more complex and organic process occurred in San Francisco. Both women came of age in the early-1930s and were profoundly influenced by the human suffering and injustice they witnessed during the Depression.
1933
Long Beach Earthquake.
San Francisco Ballet is America's oldest professional ballet company.
Alcatraz made a prison.
1934 -
San Francisco's maritme strike, which began May 9, 1934, tumbled out of control when the Industrial Association, made up of employers and business interests who wished to break the strike, and the power of San Francisco unions, began to move goods from the piers to warehouses. The first running battles between unionists and police began Tuesday, July 3, 1934. There was a lull during the July 4 holiday when no freight was moved, but disturbances picked up again Thursday, July 5, 1934 - known as "Bloody Thursday." This is the San Francisco News' coverage of the first day of the rioting -- July 3, 1934.
The meaning of our movment to End Poverty In California and its polling the largest vote ever cast in a California primary, is that our people have reached the saturation point as regards suffering. We are just about to begin the sixth year of the depression. We have one-and-a- quarter million persons dependent upon public charity, and probably as many more who are able to get only one or two days' work a week or who are dependent upon relatives and freinds. That is too heavy a burden of suffering for any civilized community to carry.
1935
On January 18, the San Francisco Museum of Art, under the leadership of founding director Grace L. McCann Morley, opens in the fourth floor of the War Memorial Veterans Building
City College of San Francsico, a public two-year college, was established in 1935 as an integral part of the San Francisco Unified School District.
The Clipper's central lounge, which was wider than a Pullman club car, was fitted with broad armchairs, and its meal service included china and silverware. The first nine passengers paid $1,438.20 for a round trip from San Francisco to Manila. It cruised at 150 miles per hour and had a range of 3,200 miles.
1936 - The San Francisco-Oakland Bay Bridge opened on November 12, 1936. The Bay Bridge is 60 Years Old - by Caltrans ; November 11-14 - 152K tons of steel 1Mil cu yrds concrete 200,000 gal paint 8.25 miles long 70,815 miles of cable 185 ft above high water, piers 50-242 ft. deep cost: $77,200,000 - Bay Bridge opens
1937 -
The concept of bridging the vast Golden Gate Strait was proposed as early as 1872 by railroad entrepreneur Charles Crocker. It was not until 1916, however, that the idea of a bridge was revived by James Wilkins, newspaper editor of the San Francisco Call Bulletin. He began an editorial campaign for a bridge which caught the attention of San Francisco City Engineer Michael M. O'Shaughnessy. O'Shaughnessy began a national inquiry among engineers regarding the feasibility and cost of such a project. The majority of engineers said a bridge could not be built. Some speculated it would cost over $100 million. However, Joseph Baermann Strauss, a designer of nearly 400 spans, said such a bridge was not only feasible, but could be built for only $25 to $30 million.
The Bridge was completed and opened to pedestrian traffic on May 27, 1937. The following day it was opened to vehicular traffic. First proposed in 1869 by town eccentric "Emperor Norton"; groundbreaking in 1933.
World War 2 was the most destructive war in human history. It began in Asia with the Japanese invasion of China that led to the outbreak of war between the two nations in 1937 and ended with the US dropping the atomic bomb on Hiroshima and Nagasaki, Japan in 1945. In Europe the Nazi troops blitzkrieged into Poland in 1939 and took over most of Europe, except for England and the Soviet Union. During the war in which 40,000,000 people died, Hitler sent 6,000,000 European Jews to their deaths in the Holocaust. The untold suffering caused by the German and Japanese war machines was ended by the brave resistance of people around the globe.
December - The Nanking Massacre (Rape of Nanking) -- the Chinese capital sacked by Japanese troops. The American gunboat USS Panay bombed and sunk near Nanking. --Nanjing Massacre: 300,000 Chinese People Killed, 20,000 Women Raped
1938 - Completion of Parker Dam and the creation of Lake Havasu.
1940
Chronology of San Francisco War Events 1940-1945 - MCSF
Women Come to the Front: Journalists, Photographers and Broadcasters of World War II
Navy purchases Hunters Point
1941
December 7, - Japan bombed Pearl Harbor.
December 8 - US entered World War II.
December 11 - FBI detained 1370 Japanese Americans classified as "dangerous enemy aliens."
1942 -
February 19 - President Roosevelt signed Executive Order 9066, authorizing the secretary of war to define military areas "from which any or all persons may be excluded as deemed necessary or desirable."2 The only significant opposition would come from the Quakers (Society of Friends) and the ACLU (American Civil Liberties Union).
March 2, 1942 General DeWitt issued Public Proclamation No. 1, creating military areas in Washington, Oregon, California, and parts of Arizona and declaring the right to remove German, Italian, and Japanese aliens and anyone of "Japanese Ancestry" living in Military Areas No. 1 and 2 should it become necessary.
Two and a half months after Pearl Harbor, 110,000 Japanese Americans, two-thirds of whom were citizens, were evacuated from their homes and relocated in a series of inland US concentration camps. The episode was called by the ACLU "the worst single wholesale violation of civil rights of Americans citizens in our history."
The most serious discrimination during World War II was the decision to evacuate Japanese nationals and American citizens of Japanese descent from the West Coast and send them to internment camps. Because the FBI had arrested the individuals whom it considered security threats, FBI Director Hoover took the position that confining others was unnecessary. The President and Attorney General, however, chose to support the military assessment that evacuation and internment were imperative. Ultimately, the FBI became responsible for arresting curfew and evacuation violators.
A Japanese submarine shells an oil field near Goleta.
1943 - All-American Canal completed.
1945 - June 26 - United Nations Charter signed in San Francisco
1948
The LP record arrives on a viny disk.
We think of the Beat Generation as a phenomenon of the 50's, but the term was invented by Jack Kerouac in 1948. The phrase was then introduced to the general public in 1952 when Kerouac's friend John Clellon Holmes wrote an article, 'This is the Beat Generation,' for the New York Times Magazine
In Oyama v. California, the Supreme Court struck down the Alien Land Laws as violations of the Fourteenth Amendment. The Evacuation Claims Act authorized payment to Japanese Americans who suffered economic loss during imprisonment: with the necessary proof, 10 cents was returned for every $1.00 lost
1950
The 49ers struggled in their NFL debut, winning only three games.
Attempts by the State Alcoholic Beverage Commission to close down The Black Cat, a gay bar owned by Sol Stuman, end when the California State Supreme Court rules that bars cannot be discriminated against because they choose to cater to gays or lesbians.
1952 -
Bakersfield Earthquake.
The Bay Area Educational Television Association, the early volunteers began a long, uncharted journey forming the basis for what is today KQED, one of the first public broadcasting companies in America
1957 - The obscenity prosecution of Alan Ginsberg and Lawrence Ferlinghetti for the publication of Ginsberg's poem Howl ends with the acquittal of both men.
1962 - Three convicts slip out of the Alcatraz Cell House and disappear into the waters of San Francisco Bay, never to be seen again.
1965 - January 1, 1965 New Year's Eve costume ball at California Hall to raise funds for the Council on Religion and the Homosexual was harassed by police. It became a turning point in the San Francisco gay rights movement. ACLU took the case, which was dismissed.
1966 -
The San Francisco Diggers became one of the legendary groups in the Haight-Ashbury during the years 1966 to 1968. Shrouded in a mystique of anonymity, they took their name from the original English Diggers of the 1640s. The San Francisco Diggers combined street theater, anarcho direct action, and art happenings in their social agenda. Their most famous activities revolved around Free Food (every day in the Panhandle), and the Free Store (where everything was free for the taking.) They produced a series of events that mark the evolution of the hippie phenomenon from a homegrown face-to-face community to the mass-media circus that splashed its face acrosss the world's front pages and TV screens.
1969 -
The November 9, 1969 occupation was planned by Richard Oakes, a group of Indian students, and a group of urban Indians from the Bay Area. Since many different tribes were represented, the name "Indians of All Tribes" was adopted for the group. They claimed the island in the name of Indians of all tribes and left the island to return later that same evening. In meetings following the November 9th occupation, Oakes and his fellow American Indian students realized that a prolonged occupation was possible.
A collection of photographs which historically document the 1969-1971 occupation of Alcatraz Island by Indians of All Tribes, Inc. These rare photographs were contributed by Ilka Hartmann, Michelle Vignes, and the National Park Service
1974 - Charles Garfield founds Shanti Project to provide free volunteer counseling to people with life-threatening illnesses.
1978
Harvey Milk was born May 22, 1930 in Woodmere, New York. He became a sucessful Wall Street investment analyst and supported Barry Goldwater for president. He got involved in Broadway theatre which began eroding his conservative views. He moved west and decided that he wanted to be Mayor of San Francisco! His new found liberalism, charisma, weird sense of humor, and belief in politics as theatre, set the stage for his San Francisco political career. ... t's 11 AM on Monday morning, November 27, 1978 in San Francisco. The startling news comes to us from KSAN, the popular rock-and-roll station. Dianne Feinstein, President of the Board of Supervisors, in a shaking voice says: "Mayor George Moscone and Supervisor Harvey Milk have been shot . . . and killed. The suspect is Supervisor Dan White." --Harvey Milk
Dan White was a typical all-american-boy born and raised in San Francisco. He was a policeman and then a fireman and then ran for Supervisor in the heavily conservative Irish-Catholic working class neighborhood known as District 8. He promised to restore traditional values to San Francisco city government. He promised to rid San Francisco of "radicals, social deviates, and incorrigibles"... However, he did not bother to contact White at any time during the weekend. By Monday morning White's rage had reached a peak and he loaded his gun and went downtown. He entered City Hall through an open basement window to avoid the metal detectors at the entrances. He went first to Moscone's office and shot him in the chest and then delivered a bullet to the head at close range as the mayor lay dying on the floor. As he walked down the corridor to the Supervisors' offices on the other end of the building, he reloaded his gun. He asked Harvey for a few minutes in private and led him into his former office where he slew him in the same manner including two bullets to the brain... Dan White left City Hall without further incident and was found a short time later with his wife praying at Saint Mary's Cathedral, several blocks from City Hall. Dan White was paroled from Soledad Prison on January 6, 1985 after serving a minimal sentence for manslaughter. He committed suicide on October 21, 1985.
1987 - In June of 1987, a small group of strangers gathered in a San Francisco storefront to document the lives they feared history would neglect. Their goal was to create a memorial for those who had died of AIDS, and to thereby help people understand the devastating impact of the disease. This meeting of devoted friends and lovers served as the foundation of The NAMES Project AIDS Memorial Quilt.
1989 -
October 17, 1989 - 7.1 magnitude Earthquake hits Bay Area - The Loma Prieta Earthquake at The Museum of the City of San Francisco.
AIDS Patients Flock to San Francisco When Jonathan Samoan found out he had the AIDS virus he knew where to go -- San Francisco. If there is a mecca for AIDS patents this is it. (John) "I knew that there were doctors in the San Francisco area that were very knowledgeable about treatments and I wanted that for myself." --AIDS Patients Flock to San Francisco - by Greg Lefevre
1992 - Mayor Frank Jordan announces a state of emergency and a curfew after looters and vandals hit downtown following the Rodney King beating verdict. Police Chief Hongisto is fired after he orders his officers to clear the racks of 2000 copies of an issue of the gay Bay Times which criticizes his tactics against King demonstrators.
1993 - July 1 - Apparently dissatisfied with the legal services he had received from the law firm of Pettit & Martin, he entered their offices on the 34th floor of 101 California Street at 2:57 PM and within 4 minutes had killed 8 people and wonded 6. --John Luigi Ferri
1995 -
January 31, 1995 - The year of the boar starts today.
Sept 1 - The new "F" line dedicated
Willlie Brown elected Mayor
Yahoo is incorporated
eBay is founded

1997 – Google is founded
1998 – California leads the nation in banning smoking in bars and restaurant
2004 – Private California company launches SpaceShipOne, the first private manned mission to space
2002 - March 24 Halle Berry becomes first African American woman to win Academy Award for Best Actress for her work in 2001′s Monster's Ball; Denzel Washington wins the Best Actor award for his work in Training Day, marking the first time African American actors won both awards in the same year
2003 -
October 8 Arnold Schwarzenegger elected Governor of California
October 25, Cedar Fire ignited in San Diego County – second largest wildfire in California history, consuming 280,278 acres; one of 15 wildfires that month, including Old Fire, Piru Fire, Simi Incident Fire and Paradise Fire; fanned by Santa Ana winds, the wildfires destroy a total of 721,791 acres in southern California
November 20, Solana Beach is first California city to ban smoking on beaches
December 22 San Simeon earthquake (magnitude 6.6)
2004 - September 28 Parkfield earthquake (magnitude 6.0)
2006 -
March 17 Toughest smoking ban in the country goes into effect in Calabasas, California. The Comprehensive Second Hand Smoke Control Ordinance bans smoking in all public places, whether indoor or outdoor.
March 27, For first time in more than 100 years, wild California condors found nesting in Big Sur redwood
August 25, Hyperion, a coast redwood measuring 378.1 feet tall, discovered in Redwood National Park near Eureka, breaking record as tall
US History Overview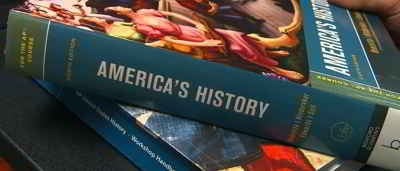 The word History comes from the Greek word historía meaning "to learn or know by inquiry." History is not static. It's fluid. It changes and grows and becomes richer and more complex when any individual interacts with it.

Get Your Degree!
Find schools and get information on the program that's right for you.
Powered by Campus Explorer
Get Your Degree!
Find schools and get information on the program that's right for you.
Powered by Campus Explorer
Get Your Degree!
Find schools and get information on the program that's right for you.
Powered by Campus Explorer
Get Your Degree!
Find schools and get information on the program that's right for you.
Powered by Campus Explorer
Get Your Degree!
Find schools and get information on the program that's right for you.
Powered by Campus Explorer