Find the Right School
Online Colleges
Campus Colleges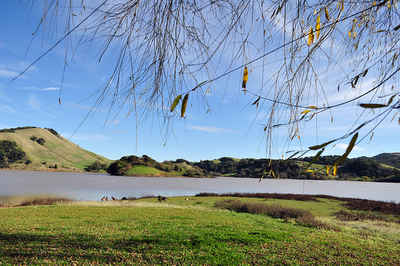 California Counties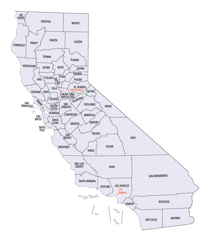 Click Image to Enlarge
California Counties
The U.S. state of California is divided into fifty-eight counties. On January 4, 1850, the California constitutional committee recommended the formation of 18 counties. They were Benicia, Butte, Fremont, Los Angeles, Mariposa, Monterey, Mount Diablo, Oro, Redding, Sacramento, San Diego, San Francisco, San Joaquin, San Jose, San Luis Obispo, Santa Barbara, Sonoma, and Sutter. On April 22, the Counties of Branciforte, Calaveras, Coloma, Colusi, Marin, Mendocino, Napa, Trinity, and Yuba were added. Benicia was renamed Solano, Coloma to El Dorado, Fremont to Yola, Mt. Diablo to Contra Costa, San Jose to Santa Clara, Oro to Tuolumne, and Redding to Shasta. One of the first state legislative acts regarding Counties was to rename Branciforte County to Santa Cruz, Colusi to Colusa, and Yola to Yolo.

The last California county to have been established is Imperial County in 1907.
San Mateo County, California
San Mateo County History, Geography, and Demographics
County Seat: Redwood City
Year Organized: 1856
Square Miles: 449

Court House:

400 County Center
County Courthouse
Redwood City, CA 94063-1668
Etymology - Origin of County Name
The county bears the Spanish name for Saint Matthew. As a place name, St. Matthew appears as early as 1776, and the arroyo, the point and the settlement at the unofficial San Mateo Mission are all so designated on the early maps. Until about 1850, the name appeared as San Matheo.

Demographics:
County QuickFacts: Census Bureau Quick Facts
County History
San Mateo County (pronounced /ˌsæn məˈteɪoʊ/ "san muh-TAY-o") (Spanish for: St. Matthew County) is a county located in the San Francisco Bay Area of the U.S. state of California. It covers most of the San Francisco Peninsula just south of San Francisco, and north of Santa Clara County. San Francisco International Airport is located at the northern end of the county, and Silicon Valley begins at the southern end. San Mateo County was formed from parts of San Francisco County and Santa Cruz County in 1856. The county seat is Redwood City.
---
So satisfying had been the growth of the county that in the spring of 1856 the Hon. Horace Hawes introduced in the State Senate a bill entitled: "An act to repeal the several charters of the City and County of San Francisco, and to consolidate the government thereof." This became a law and received the governor's approval on April 19, of the same year.

The boundaries of the new county were identical with those of the southern portion of the County of San Francisco, up to the present northerly line where the two counties were cut apart.

A year later, because of disturbing irregularities found in the consolidating act, Senator T. G. Phelps, a resident of San Mateo County, introduced a bill to effect the proper organization of the county. It passed April 18, 1857, which date properly marks the legal organization of the county.

This act defined the southern boundary of the county, as running from a point in the middle of San Francisco Bay opposite the mouth of San Francisquito Creek; thence to and up the middle of said creek, following the middle of the south branch thereof to its source in the Santa Cruz Mountains; thence due west to the Pacific Ocean and three miles therein.

Another section of this Act provided that Redwood City should be and remain the county seat until otherwise provided by law. Eleven years later this southern boundary was expanded southward and made to include ninety thousand acres or 140 square miles of additional territory. This was acquired from Santa Cruz County in March, 1868, by "An Act to fix and define the boundary line between the Counties of San Mateo and Santa Cruz." This new territory included Pescadero and Pigeon Point.

During the early years following the consolidation of county government, the choice of the county seat wavered between three places,—Belmont, Redwood City and San Mateo.

[Picture: REDWOOD PARK, SAN MATEO COUNTY]

By subdivision 3, section 9, of the Consolidation Act it was provided that "the seat of justice shall be at such place as may be determined by the qualified electors of the county."

At the county's first election held in May, 1856 at which unblushing frauds were perpetrated on an unorganized and wholly unprotected community by thugs and ballot stuffers from San Francisco; Belmont was declared the county seat, and the government of the county was set up at that place. Almost immediately, the county court held at Belmont with judge Fox presiding, declared the May election illegal, and the archives of the government were removed from that place to Redwood City, where Diller's store building became the temporary Court House.

On February 27, 1858, the county through the board of commissioners accepted the offer of Mr. S. M. Mezes, acting as agent for the Arguellos, owners of the Pulgas Grant, donating a block of land in Redwood City for the site of the court house and jail.

During this time the county seat advocates for other locations had not slumbered, and the question was brought to an issue in an election called for May 1861, which resulted in favor of Redwood City by a vote of six hundred and fifty-six against three hundred and sixty-four for San Mateo and one for Belmont.

Twelve years later another election was held, December 9, 1873, on this same subject, when money was spent freely and strenuous efforts made by the respective partisans of the rival towns. The election returns stood—seven hundred and three votes for Redwood City, and six hundred and ninety-three for San Mateo, thus leaving a majority still in favor of Redwood City.

Instead of being discouraged by defeat, San Mateo was stimulated to further efforts by this excellent showing and in five months succeeded in calling another election at which their city was returned the victor with an overwhelming majority of two hundred and sixty votes.

Because of the alleged irregularities connected with this election, its legality was contested in the Supreme Court. On February 24, 1875 this court decided in favor of Redwood City, which thenceforth has remained the county seat.

More at
History of San Mateo County
by Philip W. Alexander, 1916
Geography
According to the U.S. Census Bureau, the county has a total area of 741 sq mi (1,919 km²). 449 sq mi (1,163 km²) of it is land and 292 sq mi (756 km²) of it (39.40%) is water. A number of bayside watercourses drain the eastern part of the county including San Bruno Creek and Colma Creek. Streams draining the western county include Frenchmans Creek, Pilarcitos Creek, Naples Creek, Arroyo de en Medio, and Denniston Creek.

Neighboring Counties:
North: San Francisco city & county
Northeast: Alameda County
East: San Francisco Bay; Santa Clara County
Southeast: Santa Cruz County
West: North Pacific Ocean
Cities and Towns:
- Atherton
town
Incorporated Area
- Belmont
city
Incorporated Area
- Brisbane
city
Incorporated Area
- Burlingame
city
Incorporated Area
- Colma
town
Incorporated Area
- Daly City
city
Incorporated Area
- East Palo Alto
city
Incorporated Area
- Foster City
city
Incorporated Area
- Half Moon Bay
city
Incorporated Area
- Hillsborough
town
Incorporated Area
- Menlo Park
city
Incorporated Area
- Millbrae
city
Incorporated Area
- Pacifica
city
Incorporated Area
- Palo Alto
city
Incorporated Area
- Portola Valley
town
Incorporated Area
- Redwood City

(County Seat)

city
Incorporated Area
- San Bruno
city
Incorporated Area
- San Carlos
city
Incorporated Area
- San Francisco
city
Incorporated Area
- San Mateo
city
Incorporated Area
- South San Francisco
city
Incorporated Area
- Woodside
town
Incorporated Area
County Resources:
Enter County Resources and Information Here

County Resources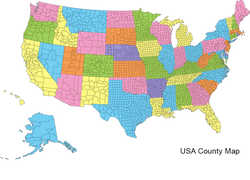 The history of our nation was a prolonged struggle to define the relative roles and powers of our governments: federal, state, and local. And the names given the
counties
, our most locally based jurisdictions, reflects the "characteristic features of this country!"