Find the Right School
Online Colleges
Campus Colleges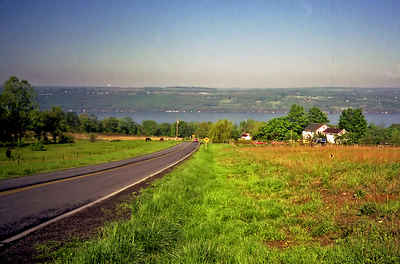 New York Counties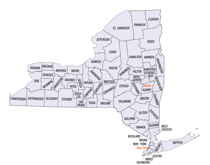 Click Image to Enlarge
New York Counties
There are 62 counties in the State of New York. The first twelve counties in New York were created immediately after the British annexation of the Dutch colony of New Amsterdam, although two of these counties have since been abolished. The most recent county formation in New York was in 1912, when Bronx County was created from the portions of New York City that had been annexed from Westchester County. New York's counties are named for a variety of Native American words, British provinces, cities, and royalty, early American statesmen and generals, and state politicians.
Madison County, New York
Madison County History, Geography, and Demographics
County Seat: Wampsville
Year Organized: 1806
Square Miles: 656
Court House:

P.O. Box 635
County Office Building
Wampsville, NY 13163-0635
Etymology - Origin of County Name
Namedafter James Madison, fourth President of the United States
Demographics:
County QuickFacts: Census Bureau Quick Facts
County History
Madison County, was taken from Chenango county in 1806, and named after James Madison, president of the United States. Greatest length N. and 5. 33, greatest breadth E. and W. 32 miles. Centrally distant from New York 250, from Albany 108 miles. The surface of the county is much diversified. The middle and southern towns are more or less uneven and hilly; but the northern is more level. In the northern part much wheat is produced: the southern is better adapted to grass. The county is generally well watered. The route of the Chenango canal follows up the Oriskany, and crosses thence into the Chenango valley. (Historical Collections of the State of New York, Past and Present, John Barber, Clark Albien & Co., 1851)
---
This section was at one time the seat of the Oneida Indians, of the famed Iroquois Confederacy. The Oneida Castle site was chosen with true Indian sagacity as their village. It rested at the foot of one of the largest valleys, occupied by the Chenango River. The area in general was characterized by rolling highland, with exceptionally steep slopes, subsiding into flat, swampy land. The Oneidas thus had abundant opportunities for crude agriculture in rich soil and for unexampled fishing. The Oneidas were invaluable friends to the English and helped to check French expansion on this continent. Eventually, the Oneidas moved west. President James Madison is memorialized by the county's name. Full History at NYSAC
Geography
According to the U.S. Census Bureau, the county has a total area of 662 square miles (1,713 kmē), of which, 656 square miles (1,699 kmē) of it is land and 6 square miles (15 kmē) of it (0.86%) is water.

Madison County is located in west central New York State, east of Syracuse, north of Binghamton, and slightly north of due west from Albany. Madison County contains the geographic center of the state at Pratts Hollow in the Town of Eaton.

Oneida Lake and Oneida Creek define part of the northern boundary. Chittenango Creek defines part of the western boundary.

Neighboring Counties:
Oneida County, New York - northeast
Otsego County, New York - southeast
Chenango County, New York - south
Cortland County, New York - southwest
Onondaga County, New York - west
Oswego County, New York - northwest
Cities and Towns:
- Brookfield
town
- Canastota
village
Incorporated Area
- Cazenovia
village
Incorporated Area
- Chittenango
village
Incorporated Area
- Eaton
town
- Fenner
town
- Georgetown
town
- Hamilton
village
Incorporated Area
- Lenox
town
- Lincklaen
town
- Lincoln
town
- Madison
village
Incorporated Area
- Morrisville
village
Incorporated Area
- Munnsville
village
Incorporated Area
- Nelson
town
- Oneida
city
Incorporated Area
- Oneida Castle
village
Incorporated Area
- Smithfield
town
- Stockbridge
town
- Sullivan
town
- Wampsville

(County Seat)

village
Incorporated Area
County Resources:
Enter County Resources and Information Here

County Resources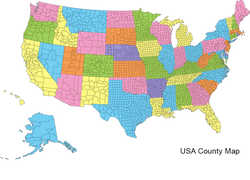 The history of our nation was a prolonged struggle to define the relative roles and powers of our governments: federal, state, and local. And the names given the
counties
, our most locally based jurisdictions, reflects the "characteristic features of this country!"