Computer Aided Design (CAD) Degrees and Training
The type and quality of postsecondary drafting (CAD) programs vary considerably; prospective students should be careful in selecting a program.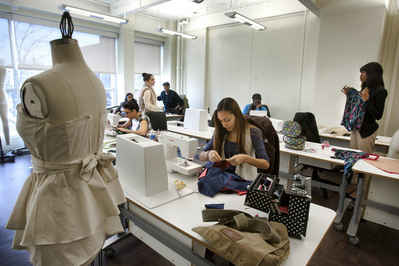 Are you in a career funk? Are you unsure about what to do with your life? If you're a visual artist, this confusion is very understandable. You probably feel right at home painting or drawing, but you're worried that your art won't help you pay the bills. It's very true that most visual artists that earn money by selling their work struggle to make ends meet. So if money is a problem, what can you do that will bring in a regular paycheck but still allow you to draw? Maybe you should become a drafter.
Drafters essentially draw designs created by architects and engineers for buildings or manufactured goods. Architects and engineers often have a hard time putting their designs on paper and need a talented artist to help others see the right vision. In past generations, the ruler and protractor were the drafter's main tools. Today, drafter's save a lot of time and money by using computer aided design (CAD) programs to render a finished product. CAD programs enable drafters to be more exact and allow them to collaborate with teammates remotely.

If you think that a career in drafting will challenge your artistic sensibilities while providing a steady paycheck, you should look into enrolling in a CAD program. There are a number of great CAD programs offered throughout the country and from distance learning schools online. If you think you're too busy to start taking classes, look into online CAD programs. They're designed for the working professional and offer enough academic freedom to satisfy the busiest student.
---
CAD Drafting and Design Schools
Compare More Colleges and Universities

Find more schools to match to your needs.