Career Colleges » Texas
Texas Career Colleges and Universities
Career and Technical Training in Texas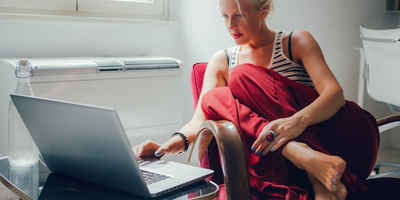 Find a college listing of of Texas's career schools and colleges, and vocational schools, business colleges and career training in Texas. Each program from a Texas Career College, a post-secondary for-profit institution, offers an education with an in-demand career field. The programs are designed to get you work-ready, equipped with the practical knowledge, and the competence needed to obtain a competitive career in Texas.
At career colleges in Texas, you typically don't take general education classes in core subjects such as English and math. Instead, you focus on career-related courses.
Career Education in Texas Cities:
The state of Texas has hundreds of possibilities for higher learning. Whether you are pursuing a certificate or a doctorate, there is a Texas degree program suitable for your educational needs.
Texas college: A stepping stone in your career
Pursuing an education at Texas universities, colleges or trade schools can open doors to higher pay and better job security. A report from the Bureau of Labor Statistics found that those with a bachelor's degree earned $326 more per week than those who held only a high school diploma. In addition, the unemployment rate for bachelor's degree holders was 3.3 percent less. The higher the educational attainment, the greater the average pay and the lower the unemployment rate. That's good incentive to pursue one of the degree programs through Texas state colleges, universities and vocational schools.
Texas universities and colleges
The University of Houston System offers four large campuses. The flagship campus, located in Houston, was founded in 1927 and enrolled more than 39,000 students in 2011. The other three campuses are located in Clear Lake, Victoria, and downtown Houston. The College Board reports an annual tuition of $9,211 for in-state students as of Fall 2011. Other large and popular university systems include Texas Tech and Texas State University.
Texas A&M is a large university with a student enrollment of almost 47,000 students in 2011, according to CollegeStats.org. The University of Texas at Austin also has one of the largest enrollments in the state with more than 50,000 students. Both were very popular options for SAT score reporting by college-bound seniors in 2010, according to College Board.
The private Rice University has an annual tuition of $35,551, according to College Board, making it one of the most expensive institutions of higher learning in the state. Another private school is Baylor University with an annual tuition cost of $31,658. Both offer bachelor's, master's and doctorate programs. Texas technical career training, vocational schools and two-year community colleges can pave the way to a certificate, diploma or associate degree.
Collin County Community College District in Plano offers the most affordable tuition rate for in-state students at $1,180 per year, according to CollegeStats.org. Galveston College, Grayson County College in Denison and El Paso Community College also topped the affordable list.
The labor and salary outlook in Texas
The Lone Star State ranked fourth in cost of living in the third quarter of 2011, according to the Missouri Economic Research and Information Center. The state has a population of more than 25 million people, as reported by the U.S. Census, and 25.4 percent of all residents over the age of 25 held a bachelor's degree or greater. The Bureau of Labor Statistics reported a mean annual wage of $42,220 for Texas residents, who also enjoy the freedom of no individual state income tax.

Job growth should be healthy in Texas in the coming years, especially in the fields of energy and health care. The following occupations should see a high percentage of growth through 2018, according to Projections Central:
Biomedical engineers
Home health aides
Network systems and data communications analysts
Petroleum engineers
Athletic trainers
Those in service occupations, such as cashiers, waiters and customer service representatives could see the highest number of annual job openings through 2018. Employment prospects are also expected to be good for elementary school teachers, registered nurses, office clerks and child care workers.
Author: Shannon Dauphin
---
Compare More Colleges and Universities

Find more schools to match to your needs.