Career College Search
Online Schools
Campus Schools
Wisconsin
Campuses & Degrees
Career Colleges » Wisconsin
Wisconsin Career Colleges and Universities
Career and Technical Training in Wisconsin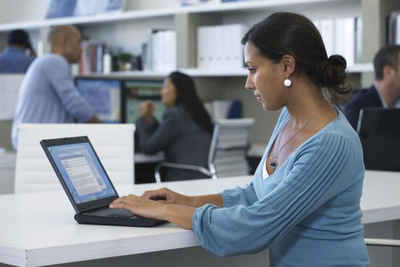 Find a college listing of of Wisconsin's career schools, colleges and universities with longstanding commitment to curricular innovation Each program from a Wisconsin Career College, a post-secondary for-profit institution, offers an education with an in-demand career field. The programs are designed to get you work-ready, equipped with the practical knowledge, and the competence needed to obtain a competitive career in Wisconsin.
At career colleges in Wisconsin, you typically don't take general education classes in core subjects such as English and math. Instead, you focus on career-related courses.
Career Education in Wisconsin Cities:
Top-paying employers place a premium on highly-educated workers -- and pay them accordingly. So, it's imperative that you earn the degree or certificate that will catapult your career in the right direction. Wisconsin colleges, universities and trade schools can give you a top-notch education at an affordable price so you get the education you need to succeed. Read on to find out more.
Expect the best from Wisconsin colleges, universities and trade schools
Did you know that degree-holders out-earn their high school graduate counterparts nearly two-to-one? By attending one of the many Wisconsin colleges or universities, you can start on the path to career success and find out why higher learning almost always equals a higher paycheck. You'll find a number of options through today's higher-education systems, often including the chance to complete some programs partially or entirely online.
Wisconsin schools: is one right for you?
Wisconsin is home to several four-year institutions, but also offers numerous trade schools and career colleges. Online learning is becoming more and more popular in-state, as well as around the country, and several Wisconsin institutions offer online programs or hybrid programs, which combine online and on-campus learning.
Here are a few of the most popular colleges and universities in ""The Badger State"":
The University of Wisconsin:
Enrollment: 30,555 students
Resident tuition: $9,671
Non-resident tuition: $25,421
Marquette University
Enrollment: 8,100 students
Tuition: $31,400
Milwaukee School of Engineering
Enrollment: 2,393
Tuition: $29,520
Wisconsin schools take diversity very seriously. At Marquette University, students attend from nearly every state and 68 countries. Minority students make up 12 percent of the students at the Milwaukee School of Engineering, and, at the University of Wisconsin, five percent of the student population is Asian American, and three percent of the population is African American.
Earn more with a Wisconsin education
More than 2 million people work in Wisconsin, and, according to the Bureau of Labor Statistics, they earned a mean, annual wage of $40,980 in May 2011. An education from one of the many Wisconsin colleges, universities or trade schools could make a difference when it comes to earning potential.
The five fastest growing occupations in the state, 2008-2018, are projected to be those for biomedical examiners, financial examiners, athletic trainers, physician assistants, and biochemists and biophysicists. Of all these, the job growth for biomedical engineers is predicted to be the most significant at 67 percent. At least three of these top five occupations require a four-year degree or beyond. Three other occupations predicted to see job growth at 20 percent or above, 2008-2018, include those for mental-health counselors, medical scientists and biochemists and biophysicists.
Earning a degree from one of the many Wisconsin colleges and universities -- or a certificate from one of the many Wisconsin trade schools -- could help your resume stand out from the pack. If you aren't interested in one of the hot-growing occupations in the state, you could use your education to seek a job with one of the state's top employers. These include:
Menards, Inc: 10,000 employees
General Mitchell Intl-Mke: 5,000 employees
Kraft Foods Oscar Mayer: 5,000 employees
In today's tough economy, a Wisconsin education can give you the kick-start you need to advance in your profession and increase your earning potential. Consider how one of the colleges and universities in Wisconsin could help you to seamlessly use your education to advance in a career and profession.
Author: Britt Young

---
Compare More Colleges and Universities

Find more schools to match to your needs.