Oklahoma Community Colleges
2-Year Schools & Community Colleges in Oklahoma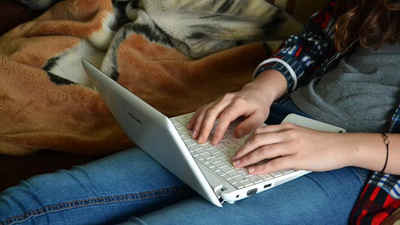 The first postsecondary institutions in Oklahoma were created by the territorial legislature prior to statehood in 1907. The public district junior colleges which began to develop in the 1920s and '30s were created by local communities and operated by local school boards. Students seeking post secondary education in Oklahoma are not limited to the state's selection of four-year colleges. Even in the same areas where the major universities exist, there are several private or public community colleges that offer two-year degrees, certifications and transfer programs for a smaller tuition and with simpler enrollment. Choosing to start a higher education in Oklahoma's community college system could be a wise idea for some students in the Sooner State.
There are 31 community colleges located throughout the state of Oklahoma (17 public colleges and 14 private colleges), educating 82,459 college students.
Top Oklahoma's Colleges, Community Colleges, and Technical Schools with 2-Year Degrees includes:
Oklahoma City Community College
Oklahoma State University - Oklahoma City Oklahoma City, OK
Rose State College
Tulsa Community College
Redlands Community College El Reno, OK
Oklahoma State University Institute of Technology - Okmulgee
Okmulgee, OK
Northern Oklahoma College Tonkawa, OK
Northeastern Oklahoma A&M College Miami, OK
Seminole State College Seminole, OK
Western Oklahoma State College Altus, OK
Eastern Oklahoma State College Wilburton, OK
Carl Albert State College Poteau, OK
Murray State College Tishomingo, OK
Connors State College Warner, OK
Community colleges in Oklahoma, one of the largest and well-liked college is Tulsa Community College with 6,822 full time college students and an in-state tuition list price of $2,103. Redlands Community College is one of the most costly community school in Oklahoma with an in-state tuition of $3,701.
On average, how much does it costs to attend community college in Oklahoma? For Oklahoma community colleges, the state's average tuition is about $4,105 per year for in-state college students and $8,213 for out-of-state students. For private community colleges in the state, the typical yearly tuition is roughly $14,454 per year
---
Oklahoma Colleges, Universities, & Schools
Compare More Colleges and Universities

Find more schools to match to your needs.