Utah Private Colleges and Universities
Looking for Private Colleges and Universities in Utah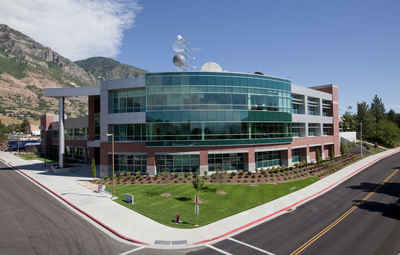 Utah private colleges are quite famous for producing successful and driven graduates. Part of this stems from the strong Mormon influence that instills industrious and studious virtues in its followers, but that is not the only reason that Utah private colleges continue to thrive year after year. Schools, colleges, and universities in the "Beehive State" seem to regard education in high esteem because academia has been the backbone of this mountainous region ever since the earliest settlers arrived more than a century ago. In the years since, Utah has constantly sought ways to improve its already solid image. And the results have been quite impressive.
Utah private colleges and universities offer a wide range of education programs with degrees and certificates up to the doctoral level, as well as professional degrees such as law and medicine. With two four-year public universities and two four-year private universities, the state of Utah has significantly less educational options than other states in the country.
There are 28 colleges in Utah, 15 public and 11 private, offering a wide range of programs and majors. These Utah private colleges are diverse in character, scholastic emphasis, and origins. Some private colleges or schools have a religious affiliation; others are secular. Private colleges and universities may be profit or non-profit institutions. Typically, Utah independent colleges or private schools give weight to personal characteristics and activities in addition to considering GPA and test scores.
Private Colleges and Universities in Utah includes:
Brigham Young University (BYU) in Provo, UT
Westminster College (Salt Lake City)
Neumont University (South Jordan)
Stevens - Henager College in Murray, UT
Stevens - Henager College - Ogden in West Haven, UT
University of Phoenix - Utah Campus in Salt Lake City, UT
The largest being Brigham Young University Provo with 30,070 full time students. Westminster College is the most expensive with an in-state tuition of $27,720. On average, how much does it costs to attend private college in Utah? The average annual in-state private college tuition in Utah is $14,529 in 2013.
While many Utah private colleges and universities are considerably more expensive than comparable state institutions, they also tend to offer more substantial financial aid packages. Many students have found the tangible out-of-pocket cost to earn a degree from a private college in Utah to be less than the cost of the state schools to which they were accepted. On the one hand, Utah public colleges are usually less expensive, particularly for in-state residents. They get most of their money from the state or local government. Check out your state's Guide to Residency. Utah private colleges rely on tuition, fees, endowments, and other private sources of funding. On the other hand, Utah private colleges are usually smaller and can offer more personalized attention (and some believe, more prestige).
Utah Private Colleges and Universities
There is no formal state-level organization for private colleges and universities in the state.
---
Compare More Colleges and Universities

Find more schools to match to your needs.