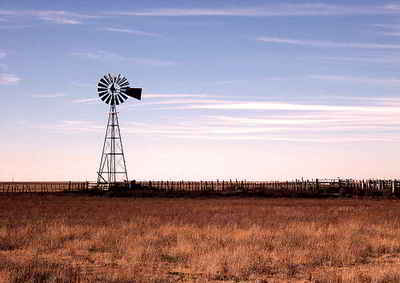 Texas Counties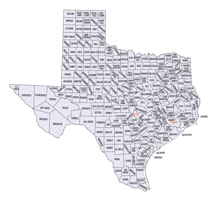 Click Image to Enlarge
Texas Counties
Texas is divided into two hundred and fifty-four counties, more than any other state. Texas was originally divided into municipalities, a unit of local government under Spanish and Mexican rule. When the Republic of Texas gained its independence in 1836, there were 23 municipalities, which became the original Texas counties. Many of these would later be divided into new counties. The most recent county to be created was Kenedy County in 1921. The most recent county to be organized was Loving County in 1931
Culberson County, Texas
Culberson County Education, Geography, and History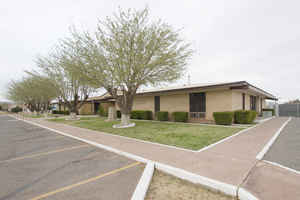 Culberson County is a county located in the state of Texas. Based on the 2010 census, its population was 2,398. The county seat is Van Horn. Culberson County was founded in 1911 and organized the next year. It is named for David B. Culberson, a lawyer and Confederate soldier in the American Civil War.

Culberson County is in the Central Time Zone, however, northwestern Culberson County unofficially observes Mountain Time. It is one of the nine counties that comprise the Trans-Pecos region of West Texas.
Etymology - Origin of Culberson County Name
David Browning Culberson, a lawyer and soldier in the Civil War
Demographics:
County QuickFacts: CensusBureau Quick Facts
Culberson County History
Prehistoric Clovis culture peoples in Culberson County lived in the rock shelters and caves nestled near water supplies. These people left behind artifacts and pictographs as evidence of their presence. With its treacherous topography, the area remained untouched by white explorations for centuries.

Jumano Indians led the Antonio de Espejo 1582-1583 expedition near Toyah Lake on a better route to the farming and trade area of La Junta de los Ríos. Espejo's diary places the Jumano along the Pecos River and its tributaries.

Antonio de Espejo was also the first white person to see the Mescalero Apache just east of the Guadalupe Mountains. The Mescalero frequented the area to irrigate their crops. In 1849 John Salmon "RIP" Ford explored the area between San Antonio and El Paso noting in his mapped report the productive land upon which the Mescalero Indians farmed. By the mid-17th Century the Mescaleros expanded their territory to the Plains Navajos and Pueblos from the Guadalupes, and El Paso del Norte. Their feared presence in the area deterred white settlers. January 1870, a group of soldiers attacked a Mescalero Apache village near Delaware Creek in the Guadalupe Mountains. July 1880 soldiers at Tinaja de las Palmas attacked a group of Mescaleros led by Chief Victorio.August 1880, Buffalo Soldiers ambushed Victorio at Rattlesnake Springs. Victorio retreated to Mexico and was killed in October by Mexican soldiers.

The demand for new routes from Texas to California caused an uptick in explorations. The San Antonio to El Paso leg of the San Antonio-California Trail was surveyed in 1848 under the direction of John Coffee Hays.

Texas Commissioner Robert Simpson Neighbors was sent by Governor Peter Hansborough Bell in 1850 to organize El Paso.

Lt. Francis Theodore Bryan camped at Guadalupe Pass while exploring a route from San Antonio to El Paso via Fredericksburg. Upon reaching El Paso in July 1849 his report recommended sink wells along the route. July 1848, Secretary of War William L. Marcy wanted a military post established on the north side of the Rio Grande. Maj. Jefferson Van Horne was sent out in 1849 to establish Marcy's goal.

John Russell Bartlett, was commissioned in 1850 to carry out the Treaty of Guadalupe Hidalgo. Bartlett declared the Guadalupe Mountains dark and gloomy, and proposed a transcontinental railroad be built south of the peaks. Three years later, Capt. John Pope was sent to scout out a railroad route, and in the succeeding year to search for artesian water supplies.

The San Antonio-San Diego Mail Line and the Butterfield Overland Mail both serviced the area 1857-1861. These mail coaches provided a means for travelers to reach California in 27 days, if the passenger had the $200 for a one-way fare and was courageous enough to withstand the weather and dangers en route.

Culberson County was established in 1911 from El Paso County and named after David B. Culberson. The county was organized in 1912. Van Horn became the county seat.
Handbook of Texas Online
With the completion of the Texas and Pacific, white settlement of the area began in earnest. Among the pioneer settlers in what would become Culberson County were Ed Hamm, George Bristow, railroad agent Jack Veats, and the families of R. P. (Perry) Bean, A. A. (Gus) Cox, Sebastian (Ben) De Anda, J. H. Beach, and Robert K. Wylie. Local mountain ranges were eventually named after the last two. The towns of Van Horn, Plateau, and Kent grew up along the railroad, and ranchers pushed up into the Guadalupes themselves. The influx of ranchers continued for the next three decades, and Van Horn grew into a prosperous cattle-shipping center. In 1911 a new county, named after David B. Culberson, was separated from El Paso County. When Culberson County was organized in 1912, Van Horn was chosen as county seat. In 1920 the population of the county was only 912, of whom 910 were white. Perhaps reflecting the prevalence of ranching and the lack of urban centers, males outnumbered females 539 to 373. Ten years later the population had climbed to 1,228, 638 of whom were classified as white and 583 as Mexican. In subsequent years the population continued to increase: to 1,653 in 1940, 1,825 in 1950, 2,794 in 1960, and 3,429 in 1970. Between 1970 and 1980 the population declined slightly, to 3,315, but in 1982 had risen to 3,616. The 1982 population was mostly of Hispanic (63 percent), English (16 percent), or Irish (12 percent) descent More at
Martin Donell Kohout, "CULBERSON COUNTY," Handbook of Texas Online (http://www.tshaonline.org/handbook/online/articles/hcc28), accessed January 23, 2016. Uploaded on June 12, 2010. Published by the Texas State Historical Association.
Geography: Land and Water
As reported by the Census Bureau, the county has a total area of 3,813 square miles (9,875 km2), of which, 3,812 square miles (9,874 km2) of it is land and 1 square miles (1 km2) of it (0.01%) is water. The largest part of Guadalupe Mountains National Park lies in the northwest corner of the county, including Guadalupe Peak, the highest point in Texas

Neighboring Counties
Bordering counties are as follows:
Eddy County, New Mexico (north)
Reeves County (east)
Jeff Davis County (south)
Hudspeth County (west)
Otero County, New Mexico (northwest)
Education
---
Compare More Colleges and Universities

Find more schools to match to your needs.