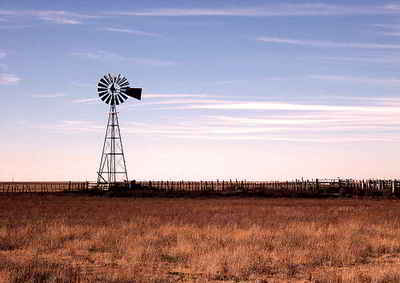 Texas Counties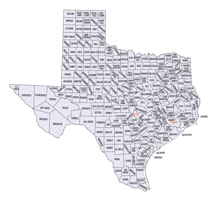 Click Image to Enlarge
Texas Counties
Texas is divided into two hundred and fifty-four counties, more than any other state. Texas was originally divided into municipalities, a unit of local government under Spanish and Mexican rule. When the Republic of Texas gained its independence in 1836, there were 23 municipalities, which became the original Texas counties. Many of these would later be divided into new counties. The most recent county to be created was Kenedy County in 1921. The most recent county to be organized was Loving County in 1931
Williamson County, Texas
Williamson County Education, Geography, and History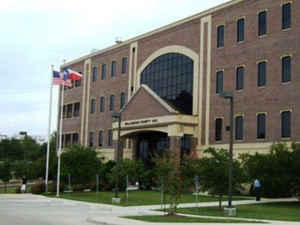 Williamson County is a county in the state of Texas. Based on the 2010 census, the population was 422,679. Its county seat is Georgetown. The county is named for Robert McAlpin Williamson (1804?-1859), a community leader and veteran of the Battle of San Jacinto.

Williamson County is part of the Austin-Round Rock, TX Metropolitan Statistical Area.
Etymology - Origin of Williamson County Name
Robert McAlpin Williamson, a leader and veteran of the Battle of San Jacinto
Demographics:
County QuickFacts: CensusBureau Quick Facts
Williamson County History
Much of Williamson County has been the site of human habitation for at least 11,200 years. The earliest known inhabitants of the area lived during the late Pleistocene (Ice Age), and are linked to the Clovis culture around 9,200 BC (11,200 years old) based on evidence found at Bell County's much-studied Gault Site. One of the most important discoveries in recent times is that of the ancient skeletal remains dubbed "The Leanderthal Lady" because of its age and proximity to Leander, Texas. It was discovered by accident by the Texas Department of Transportation workers while drilling core samples for a new highway. The site has been extensively studied for many years and samples from this site carbon date to the Pleistocene period at approximately 10,500 years ago (8,500 BC). Pre-historic and Archaic "open occupation" campsites are also found throughout the county along streams and other water sources including Brushy Creek in Round Rock and the San Gabriel River in Georgetown. Such evidence of Archaic Period inhabitants is often in the form of relics and flint tools recovered from burned rock middens. Many such sites were inundated when the San Gabriel River was dammed to create Lake Granger.

The earliest known historical native American occupants, the Tonkawa, were a flint-working, hunting people who followed the buffalo on foot and periodically set fire to the prairie to aid them in their hunts. During the eighteenth century they made the transition to a horse culture and used firearms to a limited extent. After they were crowded out by white settlement, the Comanches continued to raid settlements in the county until the 1860s. There also appear to have been small numbers of Kiowa, Yojuane, Tawakoni, and Mayeye Indians living in the county at the time of the earliest Anglo settlements.
Recognizing that the petitioners needed a seat of local government that was considerably closer to them than Milam County's, the Texas legislature established Williamson County on March 13, 1848, naming it for prominent judge and soldier Robert M. Williamson. Its county seat is Georgetown.
Handbook of Texas Online
Anglo settlement began during the Texas Revolution and the early days of the Republic of Texas, when the area was part of Milam County. In 1835, in an attempt to strengthen the frontier against Indian attack, a military post was built near the headwaters of Brushy Creek in what would become southwestern Williamson County and was named for Capt. John J. Tumlinson, Jr., the commander of the company of Texas Rangers who garrisoned the post. The post was abandoned in February of 1836, when its garrison was withdrawn to deal with the Mexican invasion. In 1838 the first civilian settlement was established by a Dr. Thomas Kenney and a party of settlers who built a fort, named Kenney's Fort, on Brushy Creek near the site of the present-day crossing of the Missouri-Kansas-Texas Railroad. Several other sites on Brushy Creek were settled soon after, but Indian raids kept white settlement in check, and a number of the early pioneers, including Kenney, were killed by Indians over the next few years. In 1842 many of the early farms were abandoned when Governor Sam Houston advised settlers to pull back from the frontier. The Indian threat eased after 1846, and part of the influx of settlers who came to Texas after its annexation traveled to the frontier along Brushy Creek and the San Gabriel River. By 1848 there were at least 250 settlers in what was then western Milam County, and in the early months of that year 107 of them signed a petition to organize a new county. Recognizing that the petitioners needed a seat of local government that was considerably closer to them than Milam County's, the Texas legislature established Williamson County on March 13, 1848, naming it for prominent judge and soldier Robert M. Williamson. Georgetown, the county seat, was laid out during the summer of that year, and the district court was in session by October. According to the census of 1850 Williamson County had a population of 1,379 whites and 155 slaves, living in agricultural communities on Brushy Creek and the San Gabriel. As was common in other frontier counties, most of the improved acreage was used to grow corn. Three families owned fifteen or more slaves in 1850, but family farms and subsistence agriculture remained the norm prior to the Civil War. While most of the settlers had moved to Texas from other southern states, particularly Tennessee, a substantial contingent came from Vermilion County in Illinois, and this latter group remained pro-Union and Republican in its political orientation during the secession crisis. More at
Mark Odintz, "WILLIAMSON COUNTY," Handbook of Texas Online (http://www.tshaonline.org/handbook/online/articles/hcw11), accessed January 24, 2016. Uploaded on June 15, 2010. Published by the Texas State Historical Association.
Geography: Land and Water
As reported by the Census Bureau, the county has a total area of 1,135 square miles (2,939 km2), of which, 1,123 square miles (2,908 km2) of it is land and 12 square miles (31 km2) of it (1.05%) is water. Western parts of the county are considered to be within the eastern fringes of Texas Hill Country and offer residents and visitors with rolling, open lands and an abundance of Texas Live Oak, Prickly Pear Cactus and Karst topography. Eastern parts of the county consist of flatter, more fertile lands for agriculture but are quickly being developed as the county's population continues to increase and expand out.

Neighboring Counties
Bordering counties are as follows:
Bell County (north)
Milam County (northeast)
Lee County (east)
Bastrop County (southeast)
Travis County (south)
Burnet County (west)
Education
Higher education
Southwestern University (Georgetown)
Austin Community College. (Round Rock and Cedar Park)
Texas State University Round Rock Campus (a/k/a "RRC") (Round Rock)
Texas A&M Health Science Center (Round Rock)
National American University (Georgetown)
Temple College (Hutto and Taylor)
Austin Community College also purchased a site in Leander, Texas in 2010 for an additional future Williamson County campus
---
Compare More Colleges and Universities

Find more schools to match to your needs.