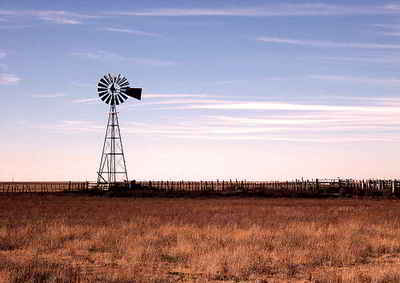 Texas Counties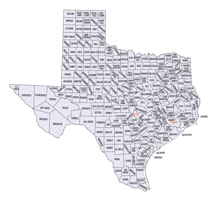 Click Image to Enlarge
Texas Counties
Texas is divided into two hundred and fifty-four counties, more than any other state. Texas was originally divided into municipalities, a unit of local government under Spanish and Mexican rule. When the Republic of Texas gained its independence in 1836, there were 23 municipalities, which became the original Texas counties. Many of these would later be divided into new counties. The most recent county to be created was Kenedy County in 1921. The most recent county to be organized was Loving County in 1931
Winkler County, Texas
Winkler County Education, Geography, and History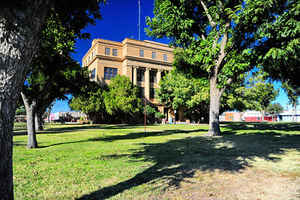 Winkler County is a county located in the state of Texas. Based on the 2010 census, its population was 7,110. Its county seat is Kermit. The county was created in 1887 and organized in 1910.It is named for Clinton M. Winkler, a Colonel in the Confederate Army.
Etymology - Origin of Winkler County Name
Clinton McKamy Winkler, a judge and Confederate colonel
Demographics:
County QuickFacts: CensusBureau Quick Facts
Winkler County History
The first people to live in the area of Winkler County were the Anasazi Indians, who migrated there about 900 and left their discarded pottery as evidence of their presence. These Native Americans were attracted to the area by its water, which was readily available from the interdunal ponds or from digging through to the shallow water table. The first military expeditions entered the area of present-day Winkler County in the last half of the nineteenth century. Captain Randolph B. Marcy brought his soldiers into the area on September 25, 1849, as he searched for the best wagon route to California. Bvt. Capt. John Pope surveyed the 32nd parallel, which separates Winkler County from New Mexico, for possible railroad construction in 1854.

On June 29, 1875, Col. William R. Shafter, accompanied by eighty-one men and officers, tracked the Comanche Indians into county lands, when Col. Ranald S. Mackenzie conducted a campaign to drive them from the area. By 1876, all threat of Comanche attack was eliminated, and the area of Winkler County was opened for white settlement. In 1881 the Texas and Pacific Railway was built across nearby Ward County, giving easy access to the area. With good transportation, the land outside the dunefields covered in tall grasses, and a good water supply available, the area was well equipped for open-range ranching. A few ranchers took advantage of free state land to carve out large ranches. Among those first ranchers were John Avary, J. J. Draper, and the Cowden brothers-Doc, Tom, and Walter.

On February 26, 1887, Winkler County was established from territory in Tom Green County. Its county seat is Kermit. The county is named for Clinton M. Winkler, a Colonel in the Confederate Army.
Handbook of Texas Online
On February 26, 1887, Winkler County was established from territory in Tom Green County. It was named for Confederate Col. Clinton M. Winkler. By 1890 eleven men and seven women, all white, lived in Winkler County. The state ended free use of its land in 1900, and state agents were sent across West Texas to collect rents from ranchers on public land. In the census of 1900 twelve ranches, totaling 67,537 acres and 11,982 cattle, were operated by four owners and eight nonowners, and the county population was sixty. From 1901 through 1905 a state law allowed the sale of school lands in West Texas. Since one could purchase four sections of land on generous credit terms, Winkler and other West Texas counties experienced a school-land rush as new settlers arrived. In 1905 the law was changed to benefit the highest bidder, but newcomers continued to come to Winkler County. To serve the new residents, a post office was opened at Duval on April 3, 1908. It was located on the John Howe ranch, 1? miles west of the site of present Kermit. Lots in the townsite of Duval were widely promoted, and the town competed with Kermit for the county seat. When the promoters of Kermit townsite offered lots for free, county residents chose that town as the seat. After losing the race with Kermit, Duval faded, and the post office closed in 1910. A post office was established at Joiel from 1908 through 1910 and at Theodore from 1909 until 1912. In 1910 Kermit and Hay Flat gained post offices. A school was built at Hay Flat in 1910 and operated until it was consolidated with the Kermit school in 1913; that year the Hay Flat post office closed. On April 5, 1910, Winkler County was organized More at
Julia Cauble Smith, "WINKLER COUNTY," Handbook of Texas Online (http://www.tshaonline.org/handbook/online/articles/hcw13), accessed January 24, 2016. Uploaded on June 15, 2010. Published by the Texas State Historical Association.

Geography: Land and Water
As reported by the Census Bureau, the county has a total area of 841 square miles (2,179 km2), virtually all of which is land. The climate is generally dry and in spring and summer it is hot, the hottest daily Maximum temperatures in the continental US are often recorded in lower elevation areas near the Pecos River in the county, particularly during the months of April, May and June.

Neighboring Counties
Bordering counties are as follows:
Andrews County (northeast)
Ector County (east)
Ward County (south)
Loving County (west)
Lea County, New Mexico (northwest)

Education
---
Compare More Colleges and Universities

Find more schools to match to your needs.