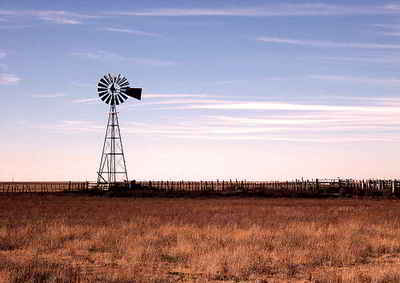 Texas Counties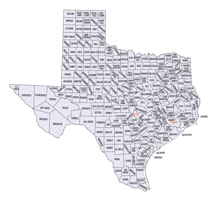 Click Image to Enlarge
Texas Counties
Texas is divided into two hundred and fifty-four counties, more than any other state. Texas was originally divided into municipalities, a unit of local government under Spanish and Mexican rule. When the Republic of Texas gained its independence in 1836, there were 23 municipalities, which became the original Texas counties. Many of these would later be divided into new counties. The most recent county to be created was Kenedy County in 1921. The most recent county to be organized was Loving County in 1931
Young County, Texas
Young County Education, Geography, and History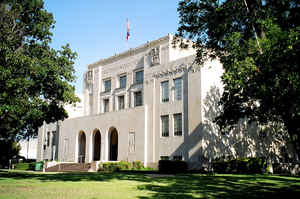 Young County is a county located in the state of Texas. Based on the 2010 census, its population was 18,550. Its county seat is Graham. The county was created in 1856 and organized in 1874. It is named for William Cocke Young, an early Texas settler and soldier
Etymology - Origin of Young County Name
William Cocke Young, early Texas settler, attorney, sheriff, and United States Marshal who also commanded Texas regiments in both the Mexican-American War and the Civil War
Demographics:
County QuickFacts: CensusBureau Quick Facts
Young County History
The Brazos Indian Reservation, founded by General Randolph B. Marcy in 1854, provided a safety area from warring Comanche for Delaware, Shawnee, Tonkawa, Wichita, and Caddo. Within the reservation, each tribe had its own village and cultivated agricultural crops. Government-contracted beeves were delivered each week. Citizens were unable to distinguish between reservation and non-reservation tribes, blaming Comanche and Kiowa depredations on the reservation Indians. A newspaper in Jacksboro, Texas titled The White Man advocated removal of all tribes from north Texas.
During December 1858, Choctaw Tom, at times an interpreter to Sam Houston, and a group of reservation Indians received permission for an off-the-reservation hunt. On December 27, Captain Peter Garland and a vigilante group charged Choctaw Tom's camp, indiscriminately murdering and injuring women and children along with the men. Governor Hardin Richard Runnels ordered John Henry Brown to the area with 100 troops. An examining trial was conducted about the Choctaw Tom raid, but no indictments resulted. May 1859, John Baylor and a number of whites confronted United States troops at the reservation, demanding the surrender of certain tribal individuals. The military balked, and Baylor retreated, but in so doing killed an Indian woman and an old man. Baylor's group was later attacked by Indians off the reservation, where the military had no authority to intervene.

In May 1871, Kiowa medicine man Satank (Sitting Bear), and Kiowa chiefs Satanta (White Bear), Addo-etta (Big Tree) and Maman-ti (Skywalker) led a force of over 100 Kiowa, Comanche, Kiowa-Apaches, Arapaho, and Cheyenne warriors from the Oklahoma Fort Sill Reservation into Texas. On May 18, the Indians attacked a wagon train belonging to Henry Warren, killing all but the five who escaped. Commanding General of the United States Army William Tecumseh Sherman, personally arrested Satank, Satanta, and Big Tree at Fort Sill and had them tried in civil court in Jacksboro. Satank was killed in an attempted escape, and others were found guilty and sentenced to hang. Their sentences were commuted by Governor Edmund J. Davis at the request of a group of Quakers, and they were later paroled. The incident was a key element that led to the Red River War.

Spanish explorer Diego Ortiz Parrilla the county en route to the Taovaya Indian Village on Red River. Pedro Vial came through the region in 1789 while charting the Santa Fe Trail.

The county was included in the 1841 Republic of Texas empresario Peters Colony land grant. The Young County portion of the grant remained unsettled until the 1850s.

In 1851 Bvt. Brig. Gen. William G. Belknap founded the United States Army Fort Belknap. The fort was surrendered to the Confederacy in 1861, and reoccupied by federal troops in 1867. John Peveler and Will Peveler establish a ranch two miles (3 km) below Fort Belknap, becoming the first settlers.

Young County was established by the Texas Legislature in 1856 from Bosque and Fannin counties and organized later that same year. Belknap became the county seat. Many of the citizens abandoned the area during the American Civil War due to Indian depredations. In 1865 the county's government was dissolved, and the county records were transferred to Jacksboro. The county was reorganized in 1874, and the county records were brought back from Jacksboro. This time the new town of Graham, platted in 1873, was chosen as the county seat. The county is named for William Cocke Young, an early Texas settler and soldier.
Handbook of Texas Online
Spanish explorers Diego Ortiz Parrilla and Pedro Vial were the first to call attention to the area. In 1759 Parrilla crossed the northwest corner of what is now Young County en route to the Taovaya Indian Village on Red River, and in 1789 Vial followed the Brazos River through the region while returning to Santa Fe from San Antonio. The county was included in the Peters colony, a Mexican land grant made in 1841. Though the settlement terms of the grant were loosely fulfilled eventually by the Texas Emigration and Land Company, the Young County portion of the grant remained unsettled until the 1850s. In 1851 the United States Army established Fort Belknap on the Red Fork of the Brazos, where eventually the town of Belknap grew up. Fort Belknap became one of the largest and most important military posts in North Texas prior to the Civil War. In 1854 the Brazos Indian Reservation was surveyed by Capt. Randolph B. Marcy twelve miles southeast of the fort. The first settlers in the area included John and Will Peveler, contractors who supplied the fort and the reservation. Young County was established by the Texas legislature in 1856 from lands formerly assigned to Bosque and Fannin counties and was attached to Wise County for judicial purposes until it was organized later that same year. The town of Belknap was chosen as the county seat and was a stop on the Butterfield Overland Mail route from 1858 to 1861. The county's early years were marred by conflicts between Indians and white settlers in the region. The Brazos Reservation, originally 18,576 acres, was doubled in size to make room for other western Indian tribes. Among the 2,000 Indians living there were Caddos, Anadarkos, Wacos, and Tonkawas, each with their own villages and all relieved to have protection from the Comanches. They cultivated 600 acres in wheat, vegetables, and melons under agriculturist J. J. Strum. Some Indians served as scouts for the army and Texas Rangers against warring tribes. Neighboring whites objected to Indians' military duties and blamed any depredations on reservation Indians, even when the culprits could have been other, unsettled tribes. Racial antagonisms, fueled by the Whiteman, a Jacksboro newspaper, brought tensions to a state of armed belligerency by 1858. Governor Hardin R. Runnels and Gen. Sam Houston asked the federal government to move the reservation Indians from Texas. After eight Indians who had been given permission to hunt in Palo Pinto were killed in their sleep by whites, federal troops fortified a reservation building to protect Indian women and children against attack; on January 9, 1859, Governor Runnels warned citizens against attacking Indians. Nevertheless, John R. Baylor led a force to one reservation on May 23, 1859, and killed an Indian woman and an old man. Indians struck back in a battle just off the reservation that cost casualties to both sides. The Indians were removed to Indian Territory in July. Some months later most were slaughtered by Comanches. More at
John Leffler, "YOUNG COUNTY," Handbook of Texas Online (http://www.tshaonline.org/handbook/online/articles/hcy02), accessed January 24, 2016. Uploaded on June 15, 2010. Published by the Texas State Historical Association.

Geography: Land and Water
As reported by the Census Bureau, the county has a total area of 931 square miles (2,411 km2), of which, 922 square miles (2,389 km2) of it is land and 9 square miles (22 km2) of it (0.91%) is water.

Neighboring Counties
Bordering counties are as follows:
Archer County (north)
Jack County (east)
Palo Pinto County (southeast)
Stephens County (south)
Throckmorton County (west)

Education
---
Compare More Colleges and Universities

Find more schools to match to your needs.