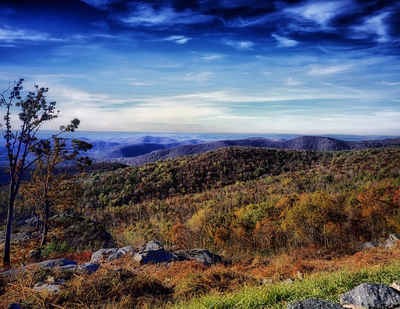 State Economy
The United States is one of the largest and most technologically developed countries in the world. The Gross Domestic Product of the country in terms of purchasing power parity of the country has reached at $12.36 trillion (2005 est.). A central feature of the US economy is a reliance on private decision-making ("economic freedom") in economic decision-making. This is enhanced by relatively low levels of regulation, taxation, and government involvement, as well as a court system that generally protects property rights and enforces contracts.
Virginia Economy
Agriculture and Industry Virginia
Virginia economy is a set of human and social activities and institutions related to the production, distribution, exchange and consumption of agriculture and industry goods and services. The balance between Virginia various economic sectors differs largely between various regions and other states in the US.
Virginia's real gross state product in 2012 was estimated to be $385,772 which was $198,332 and 106% higher than the national state average, $187,440. Virginia has the 10th highest GSP out of the 50 states.
The years following the Civil War were difficult for the state of Virginia, and interrupted what had been a strong economy from the earliest years of colonization. However, by 1930, the per capita income for the population of Virginia was above the national average.

Virginia's main industries include farming, (livestock, poultry and tobacco), manufacturing (chemicals, tobacco, textiles), minerals (primarily bituminous coal), fishing, trade, and transportation.
Virginia Agriculture:
Cattle, poultry, dairy products, tobacco, hogs, soybeans.
Virginia Industry:
Transportation equipment, textiles, food processing, printing, electric equipment, chemicals.
Virginia's economy is well balanced with diverse sources of income. From the Hampton Roads area to Richond and down to Lee County in the southeast it includes military installations, cattle, tobacco and peanut farming in Southside Virginia, manufacturing, and transportation. Northern Virginia (once the dairy capital of Virginia) hosts software, communications, consulting, defense contracting, diplomats, and considerable components of the professional government sector.

Virginia, arguably the wealthiest southern state before the Civil War, recovered from the civil war and the Great Depression much faster than the rest of the south. Today it's still significantly wealthier than the rest of the south, although much of that is from the northern influence around Washington D.C.

Virginia Beach is the most populous city in the commonwealth, with Norfolk and Chesapeake second and third, respectively. Norfolk forms the urban core of this metropolitan area, which is home to over 1.6 million people. Fairfax County is the most populous county in Virginia; Currently, over 1 million people live there, making the population larger than that of seven states (Alaska, Delaware, Montana, North Dakota, South Dakota, Vermont and Wyoming).


---