Find the Right School
Online Colleges
Campus Colleges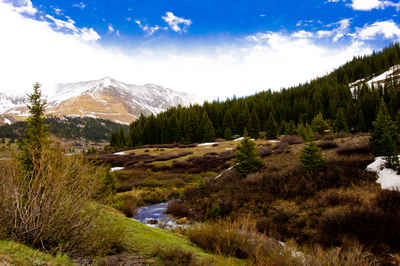 Arkansas Counties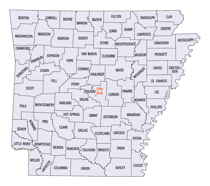 Click Image to Enlarge
Arkansas Counties
There are 75 Counties in the State of Arkansas which vary from the rich Delta farmlands of the Mississippi River valley to the rolling hills and gently sloped mountains of the Ozarks and Ouachitas
Boone County, Arkansas
Boone County History, Geography, and Demographics
County Seat: Harrison
Year Organized: 1869
Square Miles: 591
Court House:

100 North Main Street
County Courthouse
Harrison, AR 72601-4228
Etymology - Origin of County Name
Boone is named for Daniel Boone, the famous frontiersman. Daniel Boone [October 22 (November 2 new style), 1734 – September 26, 1820] was an American pioneer and hunter whose frontier exploits made him one of the first folk heroes of the United States. Boone is most famous for his exploration and settlement of what is now the U.S. state of Kentucky, which was then beyond the western borders of the Thirteen Colonies. Despite resistance from American Indians, for whom Kentucky was a traditional hunting ground, in 1775 Boone blazed the Wilderness Road through the Cumberland Gap and into Kentucky. There he founded Boonesborough, one of the first English-speaking settlements beyond the Appalachian Mountains. Before the end of the 18th century, more than 200,000 people entered Kentucky by following the route marked by Boone.
Demographics:
County QuickFacts: Census Bureau Quick Facts
County History
Created in April 9, 1869, the 63rd county produced in Arkansas and one of the first to be formed after the Civil War. Harrison, the county seat, has been rated by Rand McNally's Places Rated Retirement Guide as one of the Top 10 most ideal retirement spots in the country for climate and terrain, housing, affordability, low crime, health-care facilities, and recreational opportunities. The landscape of the county is flat-topped mountains and rugged terrain of the Ozark Mountains. Harrison is the county seat where the stately courthouse building is located. One of the most unusual monuments on any courthouse lawn in the state stands on this courthouse lawn, a large granite memorial to the 140 Arkansawyers who left from near Harrison to settle in California and all of whom, except for seventeen small children, were killed in the Mountain Meadows Massacre in Utah in 1857. Once a zinc and lead mining area, Boone County depends more now on cattle and timber as its economic base. Shops featuring Ozark handmade arts and crafts, restaurants, home-style cured meats, and mountain cooking are dotted along Scenic Highway 7 that stretches through Boone County. Both Bull Shoals and Table Rock lakes are well known for fishing and camping and picturesque Crooked Creek, an Ozark Mountain stream, is noted for its excellent smallmouth bass fishing.
Neighboring Counties:
North: Taney County, Mo.
East: Marion County
Southeast: Searcy County
Southwest: Newton County
West: Carroll County
Cities and Towns:
- Alpena
town
Incorporated Area
- Bellefonte
town
Incorporated Area
- Bergman
town
Incorporated Area
- Diamond City
city
Incorporated Area
- Everton
town
Incorporated Area
- Harrison

(County Seat)

city
Incorporated Area
- Lead Hill
town
Incorporated Area
- Omaha
town
Incorporated Area
- South Lead Hill
town
Incorporated Area
- Valley Springs
town
Incorporated Area
- Zinc
town
Incorporated Area
County Resources:
Enter County Resources and Information Here

County Resources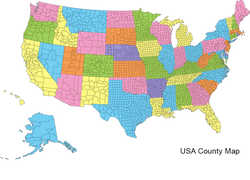 The history of our nation was a prolonged struggle to define the relative roles and powers of our governments: federal, state, and local. And the names given the
counties
, our most locally based jurisdictions, reflects the "characteristic features of this country!"