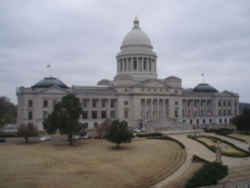 State Facts - History Firsts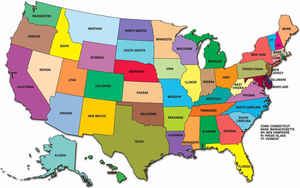 Arkansas State Facts - Arkansas History Firsts
Catch up on your state trivia with these Arkansas history firsts and interesting fun facts about the state.
Official Name
Arkansas
Capital
Little Rock
Location
Region
34.72240 N, 092.35407 W
South
Constitution Ratified
1874
Statehood
June 15, 1836
25th State
Number of Counties
75 Counties in Arkansas
Largest County
(by population)
Benton County
153,406
843 sq. mi.
1686 - Established near the mouth of the Arkansas River in 1686, Arkansas Post was the first permanent white settlement in the state.
1783 - The Colbert Incident occurred at Arkansas Post. It was the only Revolutionary War skirmish in the state.
1830 - Since the 1830s the area now known as Hot Springs National Park has bathed notables as diverse as Franklin D. Roosevelt, Babe Ruth, and Al Capone. The park is entirely surrounded by the city of Hot Springs, the boyhood home of President Bill Clinton.
1800s Late -Judge Isaac Parker often called the "Hanging Judge," from Fort Smith, Arkansas ruled over the lawless land of Indian Territory in the late 1800s. Over almost two decades, nearly 80 men were hanged at Fort Smith.
1880 - General Douglas MacArthur, soldier and statesman, was born in Little Rock.
1885 - Little Rock newspaper offered a free plow with each prepaid subscription of $12.
1890s - William "Bill" Doolin was the founder of the Wild Bunch, which specialized in robbing banks, trains and stagecoaches in Arkansas, Oklahoma , and Kansas in the 1890s, was born in 1858 on a farm in Johnson County north of Clarksville. Originally a member of the Dalton Gang, he formed his own gang around 1893 and the Wild Bunch became the premier terrorizers of the West until Doolin was captured in a Eureka Springs bathhouse by Deputy U.S. Marshall Bill Tilghman in January 1896. He later escaped federal custody and was shot and killed by a U.S. Marshall near Lawson, Oklahoma Territory on August 25, 1896.
1901 - Apple blossom was designated Arkansas official state flower.
1906 - Diamonds were discovered in 1906 when a Pike County farmer, John M. Huddleston, found them where Crater of Diamonds State Park is now.
1907 - University of Central Arkansas was founded in Conway.
1929 - Mockingbird was designated the official state bird.
1930 - During the 1930s, the Southern Tenant Farmers' Union, a radical labor group based in Arkansas, brought national attention to the tenant farming and sharecropping system.
1932 - Hattie O. W. Caraway (D) was the first woman elected to the United States Senate. She succeeded her husband.
1933 - After a car accident in which Bonnie Parker was severely burned, she and Clyde Barrow hid out a tourist court in Fort Smith.
1836 - Arkansas became the 25th state on June 15, 1836.
1939 - The pine tree was designated Arkansas official state tree.
1967 -
1973 - Honeybee was officially designated Arkansas official state insect.
1983 - Arkansas becomes the first state to require teachers to pass a basic skills test.
1985 -

Fiddle was designated the Arkansas official state instrument.

1987 - South Arkansas vine ripe pink tomato was designated Arkansas official state fruit.
1999 -October: Little Rock, Arkansas, 20-year-old convicted killer Kenneth Williams crawled into a 500-gallon barrel of hog slop in a prison kitchen and escaped in when it was towed to a prison farm. The slop barrel didn't have a grate over its opening then but it does now. Williams was recaptured a few days later.
---
More Arkansas History Firsts & State Facts
The name Arkansas comes from an Indian word that means down-stream people.
Elevations in the state range from 54 feet above sea level in the far southeast corner to 2,753 feet above at Mount Magazine, the state's highest point.
North Little Rock offers one of the nation's largest municipal parks.
Alma is claimed to be the Spinach Capital of the World.
The Basin Park Hotel in Eureka Springs is seven stories tall, but every floor is a "ground" floor. The hotel is built against a hillside, and each story opens onto the hill at a different height.
There are 47 hot springs that flow from the southwestern slope of Hot Springs Mountain, at an average temperature of 143F.
The Arkansas River is the longest stream to flow into the Mississippi-Missouri river system. Its total length is 1,450 miles.
Large burial mounds found in Arkansas were a prominent feature of the region's last prehistoric culture, the Mississippian, which began about 700 AD.
The Buffalo River, located in northern Arkansas, was the first National River to be designated in the United States in 1972. The Buffalo River is slightly more than 150 miles (240 km) long. The lower 135 miles (217 km) flow within the boundaries of an area managed by the National Park Service. Buffalo National River flows freely for 135 miles and is one of the few remaining undammed rivers in the lower 48 states. Once you arrive, prepare to journey from running rapids to quiet pools while surrounded by massive bluffs which cuts through massive limestone bluffs in the Ozark Mountains, is one of the few remaining free-flowing rivers in the lower 48 states.
Pivot Rock balances on a base 15 times smaller than its top.
The Ozark National Forest covers more than one million acres.
The community of Mountain View is called the Folk Capital of America. The little town preserves the pioneer way of life and puts it on display for visitors at the Ozark Folk Center State Park from March through October.
The road to the White House for President Bill Clinton began in Hope, then led to Hot Springs, Fayetteville, and Little Rock.
Arkansas contains over 600,000 acres of lakes and 9,700 miles of streams and rivers.
The state contains six national park sites, two-and-a half million acres of national forests, seven national scenic byways, three state scenic byways, and 50 state parks.
One of America's finest restoration projects, the Quapaw Quarter features some of Little Rock's oldest structures including Victorian and antebellum homes, churches, MacArthur Park, and the Old Arsenal.
Mountain View is home to one of the largest producers of handmade dulcimers in the world.
Located just outside of Murfreesboro, Crater of Diamonds State Park allows dedicated prospectors to search for precious gems including diamonds, amethyst, garnet, jasper, agate, and quartz.
Clark Bluff overlooking the St. Francis River contains chalk to supply the nation for years.
Famous singer Johnny Cash was born in Kingsland.
The Magnet Cove region claims to contain 102 varieties of minerals.
The World's Championship Duck Calling Contest is held annually in Stuttgart.
Sam Walton founded his Wal-Mart stores in Bentonville.
Mount Ida is known as the Quartz Crystal Capital of the World.
Pine Bluff is known as the world center of archery bow production.
Camden was the site of the Fort Lookout Skirmish and the Battle of Poison Springs
Alma claims to be the Spinach Capital of the World.
Little River County Courthouse is world famous for it's Christmas lights display.
The geographic center of the state is located in Pulaski, 12 miles northwest of Little Rock.
The city of Fairfield Bay sits on the north shore of Greers Ferry Lake, a 40,000 acre mountain lake of sparkling waters in central Arkansas.
The average temperature in July is 81.4 degrees; January it is 39.5; and the annual average is 61.7 degrees. The average rainfall is 48.52 inches and the average snowfall is 5.2 inches.
Scott Joplin, popular musician and composer, was born in Texarkana.
Arkansas is officially known as The Natural State.
The largest freestanding rock formation located in Eureka Springs has a base circumference of about 10 inches and the top measures almost 10 feet across.
Ouachita National Forest reigns as the oldest national forest in the South.
The lowest point in the state occurs along the Ouachita River.
Origin of Arkansas state's name: French interpretation of a Sioux word acansa, meaning downstream place.
A person from Arkansas is called an Arkansan.
County Information and County History
Arkansas, Ashley, Baxter, Benton, Boone, Bradley, Calhoun, Carroll, Chicot, Clark, Clay, Cleburne, Cleveland, Columbia, Conway, Craighead, Crawford, Crittenden, Cross, Dallas, Desha, Drew, Faulkner, Franklin, Fulton, Garland, Grant, Greene, Hempstead, Hot Spring, Howard, Independence, Izard, Jackson, Jefferson, Johnson, Lafayette, Lawrence, Lee, Lincoln, Little River, Logan, Lonoke, Madison, Marion, Miller, Mississippi, Monroe, Montgomery, Nevada, Newton, Ouachita, Perry, Phillips, Pike, Poinsett, Polk, Pope, Prairie, Pulaski, Randolph, Saline, Scott, Searcy, Sebastian, Sevier, Sharp, St. Francis, Stone, Union, Van Buren, Washington, White, Woodruff, Yell
State Facts & History Firsts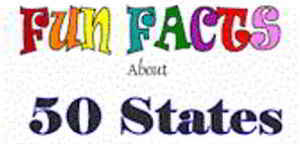 History firsts and fun facts!