Minnesota Economy
Agriculture and Industry in Minnesota
Minnesota economy is a set of human and social activities and institutions related to the production, distribution, exchange and consumption of agriculture and industry goods and services. The balance between Minnesota various economic sectors differs largely between various regions and other states in the US.
Minnesota's real gross state product in 2012 was estimated to be $252,971 which was $65,531 and 35% higher than the national state average, $187,440. Minnesota has the 17th highest GSP out of the 50 states.
Minnesota is rich in natural resources. A few square miles of land in the northern part of the state produce more than 75% of the nation's iron ore. The state's farms rank high in yields of corn, wheat, rye, alfalfa, and sugar beets. Other leading farm products include butter, eggs, milk, potatoes, green peas, barley, soybeans, oats, and livestock.
Minnesota factories produce machinery, fabricated metals, flour-mill products, plastics, computers, scientific instruments, and processed foods. The state is also a leader in the printing and paper-products industries.
Minneapolis is the trade center of the Midwest, and the headquarters of the world's largest super-computer and grain distributor. St. Paul is the nation's biggest publisher of calendars and law books. These "twin cities" are the nation's third-largest trucking center. Duluth has the nation's largest inland harbor. Rochester is home to the Mayo Clinic, a world-famous medical center. Tourism is a major revenue producer in Minnesota, with arts, fishing, hunting, water sports, and winter sports bringing in millions of visitors each year.
Minnesota Agriculture:
Dairy products, corn, cattle, soybeans, hogs, wheat, turkeys.
Minnesota Industry:
Machinery, food processing, printing and publishing, fabricated metal products, electric equipment, mining, tourism.
The Bureau of Economic Analysis estimates that Minnesota's total state product in 2003 was $211 billion. Per capita personal income in 2004 was $34,861, 8th in the nation. The average household income in 1999 was approximately $48,000, ranking eighth in the nation (US Census Bureau). The county averages range from $17,369 (Todd County) to $42,313 (Hennepin County, a portion of the Metro area). In general, salaries are lowest in more rural areas, particularly in the northwest portion of the state.


Major industries and products
The Twin Cities are home to a diverse range of major businesses, including Cargill, 3M Co. (formerly Minnesota Mining and Manufacturing Co.), Northwest Airlines, Target Corporation, US Bancorp, Thrivent Financial for Lutherans (the merged entity of the former Aid Association for Lutherans and Lutheran Brotherhood), Medtronic, Ecolab, Best Buy, Cray Computers, Imation, International Dairy Queen, Regis Corporation, General Mills and a regional headquarters of Wells Fargo & Co., Caterpillar Inc. and Honeywell. The city of Rochester is the headquarters of the Mayo Clinic, and has a significant manufacturing presence in International Business Machines. The largest shopping mall in the United States, the Mall of America, is located in Bloomington. The Schwan Food Company, headquartered in Marshall, Minnesota, is one of the largest, branded frozen-food companies in the United States and the second-largest privately held corporation in Minnesota.

The state has been a major influence in the area of transportation, moving products along the Mississippi River, in and out of the inland seaport of Duluth, along railroads that crisscross the state, via highways with trucking and busing companies, and through the air with a major airline hub. However, water- and rail-borne traffic has been declining steadily over the years.

A large proportion of the state's economy is still agricultural, even though only a small percentage of the population (around 2%) consider themselves to be farmers. Minnesota is a leading US producer of sugar beets, soybeans, and corn. Additionally, northern Minnesota is a source for iron ore (in the form of taconite) and wood products, though these are both declining industries. Hibbing is the site of one of the world's largest open pit mines. The agricultural community is also strongly tied to the renewable energy market in the state.


Energy use and production
A fair amount of ethanol alcohol fuel is produced in the state, and a 20% mix of ethanol into consumer gasoline has been mandated since 2005 (as of January 2006, Minnesota is the only US state with such a mandate). A 2% biodiesel blend has also been required in diesel fuel since 2005. Many farmers also now operate wind turbines to produce electricity, particularly in the windy southwest region. As of January 2005, the state is the country's fourth-largest wind energy producer after California, Texas, and Iowa, with 615 megawatts installed and 213 MW planned [1].

Like many Midwestern states, Minnesota is heavily dependent on natural gas for home heating. Just over two-thirds of homes use the fuel. The state doesn't produce any petroleum of its own, but boasts the largest oil refinery of any non-oil-producing state, the Pine Bend Refinery. One of the longest pipelines in the world, the Lakehead Pipeline, also traverses northern Minnesota. Most of the petroleum used in the state comes from Canada and the northwestern United States.


State taxes
Minnesota has income, property, and sales taxes. The state does not charge sales tax on clothing, services (massages, haircuts, auto work, etc.), or food items for home consumption, excluding some specific items such as candy or soft drinks. According to state law, "Candy does not include any preparation containing flour and must require no refrigeration." (Minn Stat 297A.61 Subd 33)

Minnesota businesses and individuals paid an average of 11.8% of their income in state and local taxes in 1998, down from 12.7% in 1996 (Minnesota Department of Revenue). The Gross State Product was just under $173 billion in 1999 (Northeast Midwest Institute), with approximately $17.5 billion in exports in 2000.

Retail sales per capita were $10,260 in 1997, higher than the US average of $9,190 (US Census Bureau). The "retail capital" of the state is probably the Twin Cities suburb of Roseville, which recorded $14,870 per capita (though it is easily outstripped in total revenue by Minneapolis, St. Paul, Bloomington, and Edina).

State Economies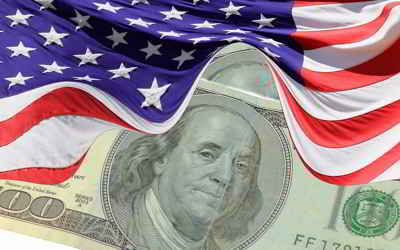 A central feature of the US economy is a reliance on private decision-making ("economic freedom") in economic decision-making. This is enhanced by relatively low levels of regulation, taxation, and government involvement, as well as a court system that generally protects property rights and enforces contracts.
Colleges & Universities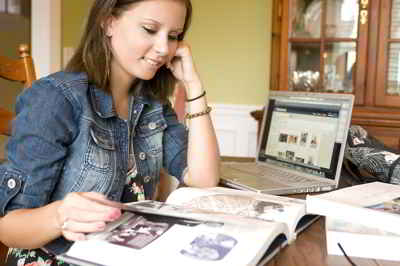 With access to over 8,500 schools to choose from!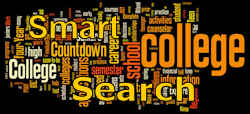 Get Your Degree!
Find schools and get information on the program that's right for you.
Powered by Campus Explorer
Get Your Degree!
Find schools and get information on the program that's right for you.
Powered by Campus Explorer
Support for eReferenceDesk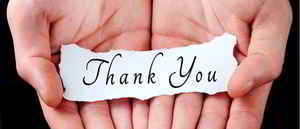 Please click the "
DONATE
" button and enter the amount you wish to contribute: