New Hampshire Famous People
Famous Americans: History and Biographies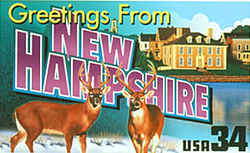 Links to histories and biographies of the famous people of New Hampshire. Many famous people of New Hampshire have made significant contributions to the history of our nation and the state of New Hampshire. These famous Americans, famous entertainers, famous players, famous scientist, famous singers, famous statesmen, famous women, heroes, great explorers, and others New Hampshire famous Americans have all made New Hampshire their home. This list includes New Hampshire historical figures, celebrities and those individuals of New Hampshire who have influenced the lives of others.
More Famous People of New Hampshire
Dan Brown who is the author of The Da Vinci Code.
Salmon Portland Chase jurist, Cornish
Goody Cole was the only Witch ever convicted in NH
Ralph Addams Cram architect, Hampton Falls
Charles Anderson Dana editor, Hinsdale
Mary Morse Baker Eddy founder, religious leader, Bow
William Pitt Fessenden politician, Boscawer
Sam Walter Foss journalist, poet
Daniel Chester French sculptor, Exeter
Horace Greeley journalist, politician, Amherst
The author of Mary Had A Little Lamb, Sarah Joseph Hale, was born in 1830 in Newport NH.
Benjamin F. Keith theater entrepreneur, Hillsboro
John Langdon political leader, Portsmouth
J.D. Salinger is the author of Catcher in the Rye NH
Adam Sandler Attended High School in Manchester, NH
Sarah Silverman is a comedienne.
Harlan F. Stone jurist, Chesterfield
Triple H is a professional wrestler from Nashua and graduated from Nashua High School.
Daniel Webster statesman, Salisbury
Joseph Worcester Lexicographer, Bedford
Colleges & Universities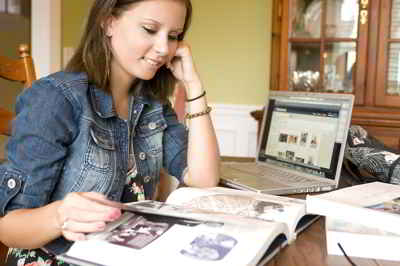 With access to over 8,500 schools to choose from!
Get Your Degree!
Find schools and get information on the program that's right for you.
Powered by Campus Explorer