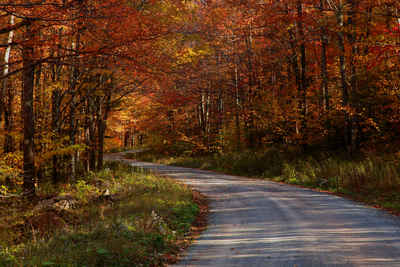 West Virginia Counties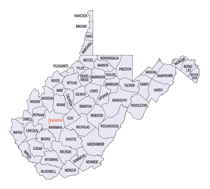 Click Image to Enlarge
West Virginia Counties
There are fifty-five counties in the state of West Virginia. Fifty of them existed at the time of the Wheeling Convention in 1861, before which West Virginia was part of the state of Virginia. The remaining five (Grant, Mineral, Lincoln, Summers and Mingo) were formed within the state after its admission to the United States on June 20, 1863. At that time, Berkeley County and Jefferson County, the two easternmost counties of West Virginia, refused to recognize their inclusion in the state. In March 1866, the US Congress passed a joint mandate assenting to their inclusion.
Berkeley County, West Virginia
Berkeley County Education, Geography, and History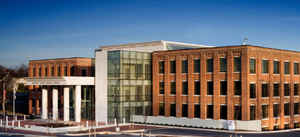 Berkeley County is a county located in the Eastern Panhandle region of the state of West Virginia. Based on the 2010 census, the population was 104,169, making it the second-most populous county in West Virginia, behind Kanawha. Its county seat is Martinsburg. The county was founded in 1772.

Berkeley County is included in the Hagerstown-Martinsburg, MD-WV Metropolitan Statistical Area.
Etymology - Origin of Berkeley County Name
Most historians believe that the county was named for Norborne Berkeley, Baron de Botetourt (1718-1770), Colonial Governor of Virginia from 1768 to 1770.
Demographics:
County QuickFacts: CensusBureau Quick Facts
Early History of Berkeley County, West Virginia
Berkeley County was created by an act of the House of Burgesses in February 1772 from the northern third of Frederick County (Virginia). The state's second oldest county, there are conflicting records concerning who the county was named for.
Most historians believe that the county was named for Norborne Berkeley, Baron de Botetourt (1718-1770), Colonial Governor of Virginia from 1768 to 1770. In 1769, he dissolved the Virginia General Assembly after it adopted two resolutions that he felt bordered on treason (the Assembly declared that Virginia should no longer submit to taxation by England and that Virginia would no longer send its criminals to England for trial). Despite his differences with the General Assembly, Norborne Berkeley was well respected by the colonists. There is a monument to his memory in Williamsburg and two counties were named in his honor, Berkeley (in present day West Virginia) and Botetourt in Virginia. Other historians claim that the county may have been named in honor of Sir William Berkeley (1610-1677). He was born near London, graduated from Oxford University in 1629, and was appointed Governor of Virginia in 1642. He served as Governor until 1652 and was later reappointed Governor in 1660. He continued to serve as Virginia's Governor until 1677 when he was called back to England. He died later that year, on July 9, 1677.
Advocates of Norborne Berkeley note that the other Governor Berkeley (William) was known by some as the "Tyrannical Governor of Virginia" because he ordered the hanging of Nathaniel Bacon's followers for daring to resist his authority.
John Lederer, a German physician and explorer employed by Sir William Berkeley, colonial governor of Virginia, was the first Englishman to set foot in the county in 1670. At that time, the county was occupied primarily by Tuscarora Indians. John Howard and his son also passed through the county a few years later, and discovered the valley of the South Branch of the Potomac. The next known explorer to transverse the county was John Van Meter in 1725.
Morgan Morgan, II founded the first permanent English settlement of record in West Virginia on Mill Creek near the present site of Bunker Hill in Berkeley County in 1726. The state of West Virginia has erected a monument in Bunker Hill State Park commemorating the event, and has placed a marker at Morgan's grave, which is located in a cemetery near the park.
In 1730, John Van Meter's sons, John and Isaac, secured a patent to 40,000 acres of land, much of it located in present day Berkeley County. They sold it the following year to Hans Yost Heydt, better known as Joist Hite. In 1732, Joist Hite and 15 families cut their way through the wilderness from York, Pennsylvania, passed through present day Berkeley County and settled near present day Winchester, Virginia. John Van Meter later moved to a site near Moorefield, then part of Berkeley County but now in present day Hardy County, in 1774. His brother, Isaac, settler further to the west.
Martinsburg, the county seat, was chartered by an act of the Virginia General Assembly in October 1788 on the lands of General Adam Stephen who commanded 500 troops mustered from Berkeley County during Lord Dunmore's War against the Indians in 1774. He subsequently rose to the rank of General during the American Revolutionary War before being dismissed for unsoldierly conduct at the Battle of Germantown. He named the town after his long-time friend, Colonel Thomas Bryan Martin. Martin was the nephew of England's Lord Fairfax and had started a settlement a few miles to the north. He had named his settlement Stephen City, in honor of his old-time friend. General Stephen later became the first sheriff of Berkeley County. Because the town did not legally exist at the time of the county's formation, the village of about 200 people did not have a legal name, but the area was known as the "Berkeley Court House." The first county court session was held in the home of Edward Beeson on May 19, 1772. The city was incorporated on March 30, 1868.
In 1790, Berkeley County had, by far, the largest population of the nine counties in existence within the present boundaries of West Virginia. The county had 19,713 people, more than twice the population of Hampshire County, the second most populous county in the state with 7,346 people. There were a total of 55,873 people living within the present boundaries of the state at that time.
Geography: Land and Water
As reported by the Census Bureau, the county has a total area of 322 square miles (830 km2), of which 321 square miles (830 km2) is land and 0.4 square miles (1.0 km2) (0.1%) is water.
Neighboring Counties
Bordering counties are as follows:
Northeast: Washington County, Md.
Northwest: Morgan County
South: Clarke County, Va.
Southeast: Jefferson County
Southwest: Frederick County, Va.
Education
---
Compare More Colleges and Universities

Find more schools to match to your needs.